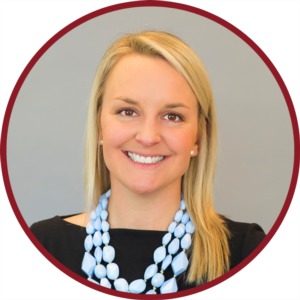 Caroline is a talented individual with a diverse background in retail, marketing, and sales. She graduated cum laude from the University of South Carolina with a Bachelor's Degree in Retailing and Fashion Merchandising and has experience in various industries, including technology, non-profit, and real estate. Her experience as a Marketing Specialist, Project Manager, and Corporate Event Planner has equipped her with the skills to excel in real estate.
In her free time, Caroline enjoys watching sports, dining out, and indulging in her interests in true crime, fashion, and beautiful interiors. She has lived in Charleston for the past 11 years and loves everything the city has to offer. She considers it to be the #1 place in the world, citing its coastal beauty, diversity, and endless activities.
Caroline has worked directly with people moving from out of state and loves creating/building relationships. She is driven to succeed, her family provides her with the motivation she needs to succeed. She is dedicated to finding the right fit for her clients and making their real estate experience as seamless as possible.
CLICK HERE TO FIND OUT YOUR HOME'S CURRENT VALUE IN SECONDS!
Under Contract 1984 Folly Road #B309
Charleston, SC 29412
Pending 1315 Challenger Court
Summerton, SC 29148