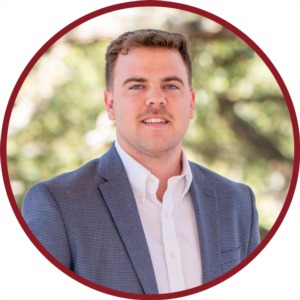 Born and raised in Spartanburg, SC, Cole has spent the past five years calling Charleston home. Cole earned his Bachelor's degree in Historic Preservation and Community Planning from the College of Charleston. In college Cole worked for some of the top architecture and land planning firms in South Carolina that include, Mcmillian Pazdan Smith and ESP Associates. He also worked for Renew Urban, a general contractor in the Charleston area that focuses primarily on creating or restoring exceptional homes and properties for the lowcountry.
Throughout his years in college, Cole grew more and more to respect and love architecture and construction. His knowledge in both fields is what created a passion to go into real estate, to find the perfect home for you and your family. Cole loves all that Charleston has to offer and is eager to share that with his clients and help them discover what makes living in the lowcountry so enjoyable.
Cole is focused on growing his real estate career, but when he is able to carve out time for a quick break he indulges in hobbies and activities with friends and family. Activities that include playing golf, fishing, and going to music festivals.