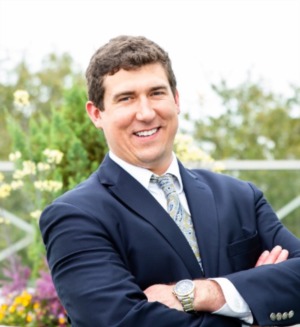 I was born in New Hampshire in 1987 and I have lived in many different states, as well as overseas for 5 years when I was a child because of my father's career. I grew up with traveling in my blood and I have always loved going to new places and meeting new people. After high school I attended college for one year in North Carolina before deciding I wanted to travel and see more of the world, and I ended up in Florida where I lived for the better part of a decade. While in Florida I was employed by a company that rented out boats, jet skis, and other watercraft and this included their sister company that rented out beach accessories and equipment. I became focused on the beach operations and moved up into management and was in charge of several rental locations on the beach. During this time I enjoyed helping people with their various beach accoutrement, and I always loved hearing the stories of the tourists and learning about their homeland.
I moved to Charleston in the Spring of 2018 for the incredible culture and history here, and to pursue a career in real estate. I enrolled in classes almost immediately after moving here, and while waiting for the completion of my classes I began volunteering at Pet Helpers, a local animal shelter on James Island that prides itself on being a no-kill shelter. Pet Helpers is where I met and adopted my wonder fur-baby Nala, a 7-year-old lab/greyhound mix. When I have free time I enjoy taking my pup to the beach to run around, and I also enjoy surfing and a good book. Once my real estate classes were completed I joined a local real estate company which I worked at for a year and a half before deciding to take my career to the next level and I joined Matt O'Neill Real Estate in the Winter of 2019.
I have always loved working with people and helping them to fulfill their needs, and I LOVE real estate because it allows me to assist others with the most important financial decision many of them will make in their lives. I am honored and grateful to be at one of the most distinguished and reputable real estate offices in South Carolina, Matt O'Neill Real Estate. I look forward to working with you and helping you with your real estate needs, whether buying, selling, or investing, and always remember to BE GREAT!!
Pending 528 Mclernon Trce
Johns Island, SC 29455
Pending 1933 Teakwood Rd
Charleston, SC 29414