William "Gray" Moore
REALTOR®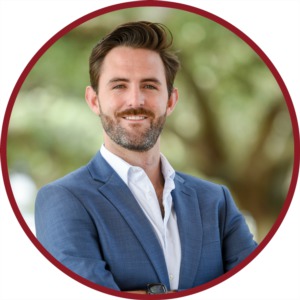 Gray's journey into the real estate world began last summer, and after obtaining his license in September, he's been dedicated to helping clients navigate the captivating Charleston housing market. His passion for Charleston's historic charm and architectural wonders drove him to this profession, and he takes pride in turning his curiosity about homes into a prosperous career. With an academic background in Hospitality and Tourism Management from the College of Charleston and Trident Tech, Gray brings a unique perspective to the real estate industry. 
Gray has called Charleston home for 12 years and currently resides in the welcoming neighborhood of Mt. Pleasant. When he's not assisting clients, you'll find him pursuing his artistic passion, creating graphite photo realism and watercolor renditions of Charleston's iconic homefronts. He also dedicates his time to community service, volunteering frequently with Habitat for Humanity and giving loving homes to two rescue animals from the ASPCA.
Gray's deep connection to Charleston extends beyond his professional life. He cherishes the opportunity to play tour guide for friends and family, showcasing the city's best views, from sunset spots on Shem Creek to fine dining at Halls or enjoying a cozy meal at a hidden gem café. Whether you're buying, selling, or simply seeking guidance on the Charleston real estate market, Gray is here to provide unparalleled expertise and service, making your real estate dreams come true in the Holy City.
Sold on 6/19/2023 1755 Central Park Road #7114
Charleston, SC 29412