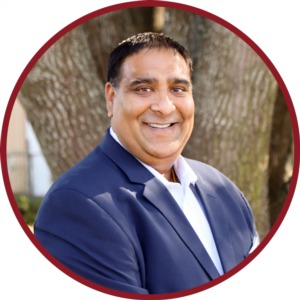 Hemal Patel was born in Montreal and raised in upstate New York. While growing up, he learned how to run a business and negotiate property deals from his father. Upon graduating high school, Hemal attended Drexel University in Philadelphia. After college, Hemal helped run his family's hotel businesses as they expanded to Charleston, South Carolina. He has made many personal and professional deals with investment properties in the U.K. and India, along with properties here in the U.S.
 
In 2015, he met his wonderful wife in Charleston. They were married the following year and decided to settle in the West Ashley area of Charleston. After selling their Charleston hotels, Hemal chose to pursue his passion for real estate. He became a Realtor® and quickly fell in love with the business. He enjoys meeting new people and helping them with their forever homes, investment properties, or simply finding the right home for the next chapter in their lives.
 
When he is not helping people with their real estate needs, Hemal is an avid sports fan and enjoys playing golf.