Joseph "Joe" Kavanagh
REALTOR®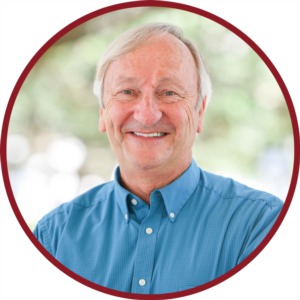 Joe is a seasoned professional with a wealth of experience in the real estate industry. With a background in real estate appraisal and a Realtor of Distinction multiple times, he brings a unique perspective to the field. He also has a background in coaching, as a certified business and life coach, and is a seasoned entrepreneur and real estate investor. With 34 years of experience as a certified residential appraiser and Broker/Realtor, Joe has the knowledge and expertise to help his clients navigate the real estate market.
Joe loves spending time outdoors, playing tennis and golf, hiking, and going to the beach. He is a proud family man, married with 3 children and 2 step-children, and 5 grandchildren. He has lived in Charleston for many years and loves the beautiful area and friendly people. He feels that Charleston offers a unique blend of history, sports, and entertainment, making it an ideal place to call home.
Joe is motivated by his passion for helping people with what is typically the biggest purchase of their lives. He knows that he has the expertise and experience to give the best service to all his clients, and he takes pride in ensuring that they find their dream home.
Testimonials:
"It's easy to write this because I have nothing but the highest regards for Joe Kavanagh our realtor and every single person he put me in contact with. It was a pleasure and stressless operation from start to finish for my wife and I on our first home purchase. Joe is an exceptional asset to your team and we can't thank him enough for all he did for us." - E.H.
"Good morning Joe, Cheryl and myself wanted to say thanks for the wonderful job you did selling our house. I have never worked with a realtor that is as responsive, informative, and reactive as you! When the opportunities arrive I will definitely refer You and Matt O'Neill realty to anyone I speak with!" - R.R.
"My husband and I went to an open house and stumbled upon Joe Kavanagh of Matt O'Neill who was covering the house for a friend. We were unsure if we even wanted to buy at the time and were just casually looking, but we got such an honest, great vibe from Joe right from the beginning that we were certain we wanted Joe to be our guy! We ended up finding an awesome house, getting it for an excellent price, and Joe was absolutely wonderful throughout the entire process! He always sent us listings exactly in the parameters we were looking for, was tremendously patient with my indecisiveness, and always followed up without ever being pushy. He was also able to put us in touch with knowledgeable lenders and insurance agents that I will always use moving forward. I do not have enough great things to say about Joe Kavanagh and everyone at Matt O'Neill!" - B.D.
CLICK HERE TO FIND OUT YOUR HOME'S CURRENT VALUE IN SECONDS!