Jordan Fulcoly
Real Estate Agent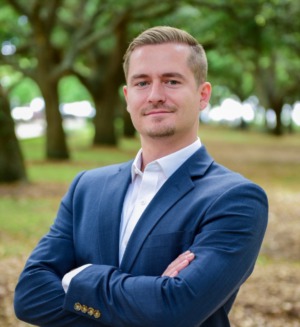 Career Highlight: I started a social media marketing company right out of college. My very first client was a local horseradish company with less than 1,000 followers, but after two years of hard work I landed an account with 3 million+ followers. It happened to be one of my favorite music artists of all time, Excision! I spent the winter of 2019 traveling the country on his tour bus recording Instagram stories of the Apex Tour and helping plan out the marketing behind his two music festivals, Bass Canyon & Lost Lands. The entrepreneur within me has always wanted to give Real Estate a shot. Thanks to coronavirus, the time has finally come and I could not be more excited!
Fun Facts About Me:
1. I love to surf and spend time at Folly with my girlfriend, Kiki, and my black lab puppy, Tico.
2. My favorite place in the world is Costa Rica. I've gone every year since 2016 and hope to own a bungalow down there one day.
3. I'm from Long Island, NY and moved to Charleston this past July without knowing a single person. I absolutely love it here and wish I did not waste so much of my time living in NY!
Pending 328 Fox Field Rd
Walterboro, SC 29488