Julio Morales
Inside Service Associate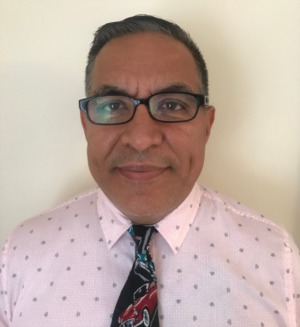 My name is Julio Morales. I was born in Guadalupe Costa Rica where my father had lots of coffee fields and a large wood furniture factory.
I grew up amongst 14 brothers and sisters and I was the last one born. It has been a tremendous experience to have such a large family. My grandfather was a Coronel in Nicaragua Army in the late 1800s and so I come from a family that is very well regimented.
I was raised and studied in San Francisco California where most of my formation was founded and fortified. My experience in my work was in Silicon Valley after I graduated. I worked in the semiconductor field in the '80s where I was able to use some of my experience and education since I went to San Francisco State and transferred to Stanford University where my focus was economics as a mayor and phycology as a minor.
While working and building my resume in companies like Advanced Micro Devices and Intel I did a lot of traveling throughout the world harvesting my musical talented family with my brothers and sister and got to meet many interesting international musicians like "Carlos Santana" to mention.
My family has been my cornerstone and my wife Sebrina Jaramillo. Work is very important not only because of what it provided but also it is my extended family. We end up spending more time with the extended family than our direct family members.
I have been in the real estate field for the last 5 years of my life and have become very aware of the trend and tempo that real estate demands. My life has prepared me for this field and all of its challenges. Because real estate is about understanding people's needs, wants, and dreams. I am prepared to commit to that demand which satisfies my ambitions.
This inspires me to produce without regret while holding moral standards.
My hobbies are woodworking and auto mechanics. Being a great husband, brother, cousin, nephew, friend, and grandfather is my honor and the Lord is my Shepard.