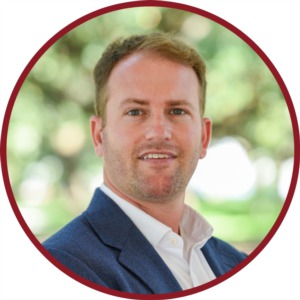 Justin Altman is a lifelong local to the Charleston area. He attended Lander University where he was a four year letterman in baseball. After working in the special needs department and coaching at a local high school, he embarked on a sales career in the beer industry. His friends and family all the while encouraged him to pursue real estate due to his outgoing nature and passion for helping people. He ultimately decided that the opportunity to help people from all walks of life achieve their dreams and goals through real estate was too exciting a prospect to not pursue full time.
Justin prides himself on offering unparalleled service to his clients. He utilizes the relationships both he and Matt have built to make the buying/selling process smooth and STRESS FREE. Not only does working with Justin provide access to seasoned listing and closing coordinators, Justin uses industry leading professionals to make sure clients have a great experience. 
In between helping clients, Justin can be found in Mount Pleasant with his lovely wife, Lauren, and their dog Bentley (Goldendoodle)). Justin likes to cook in his free time as well as experience the world class culinary scene that Charleston has to offer. He can also be spotted boating around the harbor, golfing at one of the many great courses or enjoying one of the many concerts in the area.