Katie O'Neill
Chief Financial Officer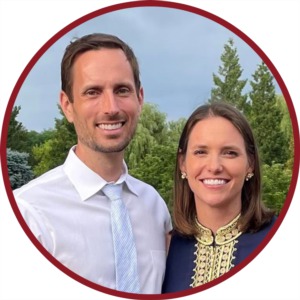 The daughter of an Air Force Pilot, Katie was born and lived in England for the first three years of her life.  Her father was then stationed at Shaw Air Force Base in Sumter, South Carolina in 1985 and so began Katie's life as a South Carolinian.  She and her two older siblings (a sister and a brother) were raised by incredibly loving parents who taught them the importance of hard work, honesty and compassion for others.   
Katie graduated from Clemson University in 2004 with a degree in Psychology.  Following college, she moved to Charleston to attend law school at the Charleston School of Law.  She graduated cum laude in 2007 and began her legal career with Willson, Jones, Carter & Baxley in Mount Pleasant.
For 8 years, Katie practiced workers' compensation defense where she defended employers and insurance companies.  She had a very successful career and handled more than 1,000 cases while working for her firm.  She was also named a partner in the firm in 2014.  Following the birth of her second daughter in 2015, Katie decided to step back from the demands of practicing law in order to spend more time with her family. She was also able to use her years of law experience to help the family business, both with assisting agents and clients in negotiations and contracts, as well as managing the finances of the company.
Outside of work, Katie loves spending time with her family and friends.  She and Matt have been married since 2011 and are best friends.  They have four beautiful children (3 daughters and a son) who bring them so much joy every day.  Katie is an avid Clemson Tigers football fan and a Kentucky Wildcats basketball fan.  She enjoys playing basketball with Matt and her girls and going out on the boat during the warm weather.  Katie has an appreciation for cooking and eating good food, drinking good wine and traveling the world.  She plans to continue doing all of these things with Matt well into old age.