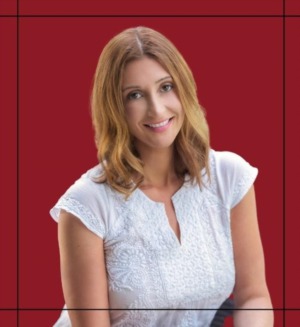 Katie Wishneff is recognized as an Elite Producer, earning the distinction as one of the Top 2% of Realtors in the area. Living with her husband, two sons, and two dogs, Katie is honored to partner with Matt O'Neill Real Estate. With over ten years of Sales and Marketing experience and a proven track record of success in sales, Katie has been recognized for consistently over-exceeding expectations. She has received numerous reviews from clients for "going above and beyond" and is highly regarded as "hardworking, fun, and fights hard for her clients" and also "able to overcome any obstacle put in front of her".
Katie Wishneff moved to Charleston, SC from Virginia. She received her Bachelors of Science s at Radford University where she served as Vice President of the Honors Society. She proceeded to work in a fast, upscale environment in Healthcare Marketing and Software Sales. Katie represented multiple Fortune 500 and Fortune 1000 companies, presenting software solutions and acquiring new clients across the globe. With the encouragement of family and friends and a passion for helping people, Katie decided to follow in her Grandfathers' footsteps and became a Realtor.
Katie continuously strives to deliver a 10+ customer experience, always putting her clients' best interest at heart. She cherishes long-term relationships and treats her clients like family. She regularly studies market trends to stay on top of the ever-changing market and is licensed to sell in all areas of the Charleston trident area. Through strong industry relationships and experience, Katie is uniquely equipped to serve you with what you need most.