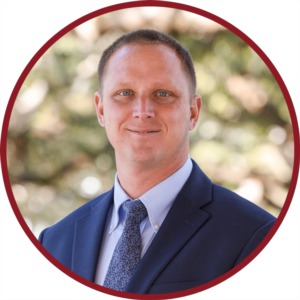 Mark Lamb, Jr. is a seasoned professional with a diverse background in both law enforcement and real estate. With a strong commitment to excellence, he brings a unique perspective and valuable skills to his role as a Realtor.
With a degree in Criminal Justice and 9 years of experience in the Mount Pleasant Police Department, Mark has developed a keen eye for detail and a deep understanding of the importance of protecting his clients' interests. This experience, combined with his 4 years of experience in house flipping and real estate investing, has given him a comprehensive understanding of the real estate market.
Mark's passion for real estate stems from his desire to provide his clients with a superior experience. He understands that buying or selling a home is a significant life event and that it requires attention to detail and a personalized approach. Mark's dedication to his clients and his desire to deliver the best possible outcome has driven him to pursue a career in real estate.
Mark is a proud native of Mount Pleasant, SC. Born and raised in this charming coastal town, he has a deep appreciation for the unique beauty and rich history of Charleston. He enjoys spending his free time exploring the many recreational opportunities that the area has to offer, such as going out on his boat to search for shark teeth, playing with his dogs at Isle of Palms beach, and attending Stingrays hockey and Riverdogs baseball games.
With a lifelong love for the area, he highly recommends Charleston as a place to live. He believes that it truly has it all - from the beautiful weather to the numerous activities and attractions, and of course, the beach and saltwater. He is eager to share his knowledge and enthusiasm for Charleston with others and to help them find their perfect home in this amazing town.