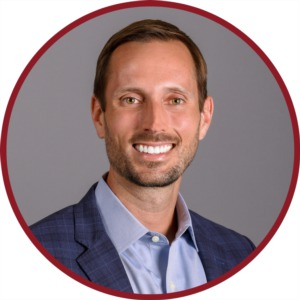 Matt O'Neill: A Journey from Humble Beginnings to Real Estate Excellence
Matt O'Neill is more than just the CEO of Matt O'Neill Real Estate; he's a transformative figure in the real estate industry. His firm is one of the top-ranked real estate teams in the country, boasting an impressive list of accolades. For three consecutive years, the company has been recognized as a Top Ten Place to Work in South Carolina. Matt himself has won "Charleston's Best Realtor" five times. With over $2 billion in real estate sold, a 5-star average rating on over 1,500 reviews, and more than 5,000 families served, the numbers speak volumes.
Raised by a single mother in Southeast Michigan, Matt was instilled with core values of honesty, kindness, and hard work from a young age. These values have become the cornerstone of his business and are evident in his philanthropic endeavors. Matt serves on the board for Make-A-Wish South Carolina and is a proud supporter, helping to make dreams come true for children with critical illnesses.
Matt's journey into real estate was a winding one. Initially an engineering major, he switched to marketing after realizing his true passion was working with people. After a brief stint in Colorado, Matt moved to Charleston, SC, in 2005 and launched his real estate career. He quickly gained prominence, thanks to a unique marketing system developed through collaborations with top real estate agents across the U.S.
Today, Matt continues to innovate and learn from the best in the industry. He has a dedicated team that follows his proven marketing system, ensuring that the core values of honesty, integrity, and kindness are upheld in every transaction. Matt's mission is to help his clients move forward with their life goals, a mission that sets him apart in the real estate world. Beyond real estate, Matt is also the host of a top-rated podcast, "The Good Mood Show," where he continues to inspire and engage with a broader audience.
Outside of his bustling career, Matt is a devoted family man. He aspires to instill the same values in his four children that his mother instilled in him. His ultimate life goal is to celebrate his 60th wedding anniversary with his wife and best friend, Katie O'Neill.
Matt is eager to assist you and your family with all your real estate needs. Contact us today at 843-619-0401 for personalized service.