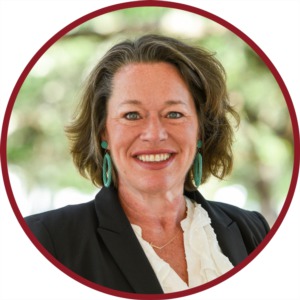 A passion for people, a love of Real Estate and a 24 year long career in the non-profit sector with the
March of Dimes, I am here for you!! I bring a giving heart, a desire to genuinely help people and a
personal love of Real Estate! No home is too big or too small for me, as I find each home a special place!
Buying or selling a home can be an exciting and challenging time, but I stand by my clients every step of
the way and know how important it is to have the best realtor by your side in the process. My goal is to
not only find your dream home or sell your current home but to build a lifelong relationship with my
clients as well.
A South Carolina native, raised in Greenville, SC, a graduate of Anderson University and moved to
lowcountry 25 years ago and have never looked back. My husband, Robert is a Charlestonian, and we
have two teenage children and reside on the banks of the Ashley River in West Ashley.
When not working I enjoy spending time on my boat, a relaxing day at the beach, a weekend in the
woods camping, a long bike ride, cooking a delicious meal, thrift shopping, interior decorating on a
budget and long phone chats with family and friends. I am an active member and volunteer at my
church, Grace Church Cathedral downtown and have served as PTA president at my children's schools,
served on many boards with the schools and given many hours of volunteer time to the March of Dimes.
CLICK HERE TO FIND OUT YOUR HOME'S CURRENT VALUE IN SECONDS!