Mia Worrell
Real Estate Agent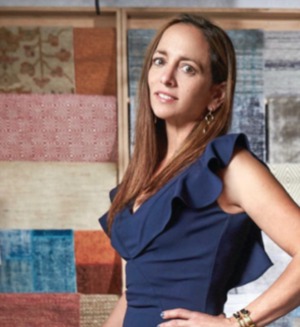 Originally from Rhode Island, and prior to making Charleston her family's home, Mia has lived in Boston, Manhattan, and Washington DC. Mia understands the challenges and rewards of moving and knows how to guide you and your loved ones through the process. Her proven track record of keeping her clients' best interests at the forefront has given to much success.
Prior to moving to Charleston, Mia and her husband Timothy owned several luxury home furnishings stores in Washington DC and Northern Virginia. Their home and business have been featured in The Washington Post, Elle Decor, and Luxe Magazine to name a few. As a business owner, Mia knows the rewards of hard work, sharpened listening skills, and having the foresight to overcome any potential obstacles. Her career as a business owner and designer affords her clients the added value to see potential in a home and make suggestions that others might miss. This flexibility and years of experience have gained her a long list of happy clients, many of whom are now dear friends.
As a Charleston Real Estate Agent Mia enjoys collaborating with her clients to achieve their real estate goals. She has assisted a wide range of home buyers and sellers at many different price points. First-time home buyers, move-up buyers, and sellers who are looking to downsize have the confidence that Mia will be there to outline the process and answer any questions as they navigate the search for their dream home. An experienced agent and negotiator, Mia makes her clients' goals her first priority. If you're thinking about buying or selling a home, call Mia to curate a personalized experience tailored to fit your needs.