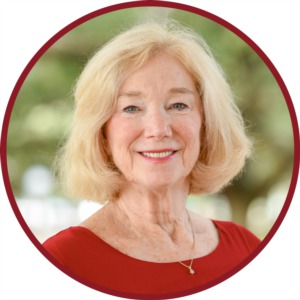 Meet Nancy, your go-to Charleston real estate expert with a heart as warm as the Southern sunshine. In 1999, she traded New Jersey's hustle and bustle for the charm and beauty of Charleston, SC. But what truly captured her heart? The people, of course! They say, "Beautiful Places; Smiling Faces," and Nancy is living proof of that.
Nancy's journey began in the world of IT, where she worked alongside tech-savvy professionals, installing switching systems and later delving into marketing. But throughout her career, one thing remained constant: a passion for customer satisfaction. It's always been Priority ONE for her.
When she's not helping her clients find their dream homes,  she volunteers with Canines for Veterans! She also enjoys gardening, study groups and fellowship with fun-loving friends who take in all that is "living and loving Charleston" to the fullest!
Nancy's journey to Charleston was a family affair. She moved with her son, who now works for an international logistics corporation in town. Their shared love for dogs is evident, as they both adopted pups from the same litter.
With over 15 years of experience in Charleston real estate, Nancy is driven by a relentless passion to make her clients' dreams come true. Her slogan says it all: "If it's important to you, It's important to me!" So, if you're looking for a dedicated and caring guide in your real estate journey, Nancy is your smiling face in beautiful Charleston.
Sold on 4/14/2023 112 Ethanhill Street
Goose Creek, SC 29445