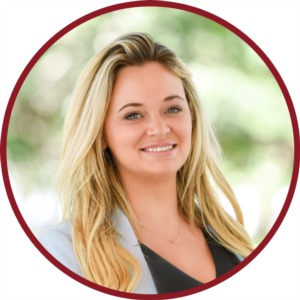 Sarah is in the Top 1% of the brokerage as well as Top 600 Realtors in Charleston out of over 5,000. You are in trusting, experienced hands when you choose Sarah as your realtor. She began her career as an Executive Assistant to a top agent in Clemson, SC. She grew exponentially and soon opened her own company doing contract negotiations for local agents in Charleston. It was there that she met an incredible mentor who referred her to join one of the largest real estate teams in Charleston as a Licensed Closing Coordinator. She is so thankful for the extremely in-depth training the company provided as she gained unparalleled experience and closed over 120 contracts in less than 6 months. The typical agent closes less than 10 contracts a year! She has a complete understanding of all aspects of real estate from marketing, listing, showing homes, negotiations, and closing deals. She was known within the company for winning tough negotiations as well as achieving the highest number of referrals and reviews each quarter. 
Sarah has lived all over the country and traveled the world! She has incredible stories to tell of her travels through Europe and Central America. Originally from Texas, she grew up in Colorado and has spent some time in California and Georgia! She has lived in Charleston since 2016, and is extensively connected throughout the community as well as various local charity groups, most notably The Charleston Animal Society. 
With her experience working for a fast paced, high volume company, Sarah still found the time to give clients the extra care and attention they deserved. She prides herself on the fact that her clients love her no matter what bumps they hit along the road. Real estate is a high emotion industry and Sarah is able to calm her clients nerves and remind them that they are in the best hands possible. Her forward solution based thinking will always ensure you're taken care of. She also embodies the Matt O'Neill #1 value of integrity and has good rapport with other agents, lenders, contractors, and clients.