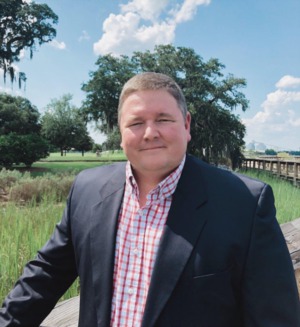 Born and raised in the Upstate of South Carolina, Stephen is a graduate of the University of South Carolina with a bachelor's degree in accounting. Stephen and his wife Laura have called Mount Pleasant their home for the last 19 years. They have five beautiful children ages 11 to 27. Three daughters and two younger sons were welcomed into the family through adoption in 2012. Stephen's heart for others is rooted in his childhood in a close-knit family where regular gatherings were a weekly occurrence. These deep roots and care for others led him into a successful 20-year career in healthcare administration. First as a nursing home administrator then later as the owner of his own home care business.
As a husband and father, Stephen believes a home is both a place of refuge and a gathering place for friends and family. Stephen understands that you aren't just looking for a house, you're looking for a home, a place that will be a backdrop for the memories and experiences you'll share with the people who matter the most to you.
When he isn't hard at work for you, Stephen spends his time with his family boating, fishing, and hiking.
5-Star Client Testimonials:
"We cannot say enough good things about Stephen Lewis with Matt O'Neill Real Estate. He is 𝗵𝗼𝗻𝗲𝘀𝘁, 𝗽𝗿𝗼𝗳𝗲𝘀𝘀𝗶𝗼𝗻𝗮𝗹, 𝗮𝗻𝗱 𝗼𝗻𝗲 𝗼𝗳 𝘁𝗵𝗲 𝗯𝗲𝘀𝘁 𝗿𝗲𝗮𝗹 𝗲𝘀𝘁𝗮𝘁𝗲 𝗮𝗴𝗲𝗻𝘁𝘀 we interviewed and have worked with to sell our home. His services included the 𝒃𝒆𝒔𝒕 𝒔𝒕𝒂𝒈𝒆𝒓 𝒂𝒏𝒅 𝒑𝒉𝒐𝒕𝒐𝒈𝒓𝒂𝒑𝒉𝒆𝒓 𝒂𝒗𝒂𝒊𝒍𝒂𝒃𝒍𝒆 𝒊𝒏 𝒕𝒉𝒆 𝒊𝒏𝒅𝒖𝒔𝒕𝒓𝒚. Each team member was professional, quick to answer any question, and assist with our transaction from start to finish. We 𝐡𝐢𝐠𝐡𝐥𝐲 𝐫𝐞𝐜𝐨𝐦𝐦𝐞𝐧𝐝 working with Stephen for any real estate needs in the area. Very pleased with the flexibility, the services offered, and understanding the precise value of our home for this market. Thanks again for all! - Becky Bowman (Google)
"I had a great experience with your firm. Also, the realtor, Stephen Lewis, was so kind and patient!" - Melissa Seignious (Google)