Sullivan Hamilton
REALTOR®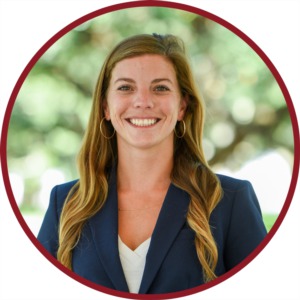 Sullivan is a multifaceted professional with a background in theatre and film, and a passion for real estate. She studied acting at both the School of the Arts and Coastal Carolina University where she was also a cross-country runner. She continues to develop her acting skills as a member of PURE Theatre's critically acclaimed Core Ensemble.
Sullivan's professional experience includes a successful career in real estate, marked by many  notable accomplishments including selling over 5 million dollars in property her first year. Sullivan chose a career in real estate because of her love for a variety of houses and the opportunity to help people become first-time homeowners. Sullivan is particularly drawn to historic homes and has a passion for restoring the "Holy City." She believes that each house tells a story and she enjoys reading the script and discovering its unique character.
As a lifelong resident of Charleston, Sullivan loves to spend her free time riding bikes downtown, walking the historic district, and riding horses. She believes that others should move to Charleston for its incredible feeling of community, its gorgeous weather, and its rich history.
CLICK HERE TO FIND OUT YOUR HOME'S CURRENT VALUE IN SECONDS!