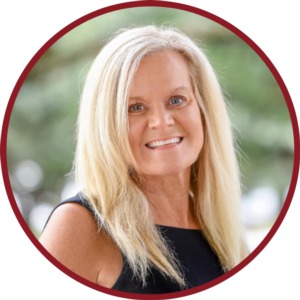 Susanna Lee is recognized as an Elite Producer, earning the distinction as one of the top 2% of Realtors in the area. She sold 37 Million Dollars in 2022 and is one of the Top Sales Agent here at M.O.R.E.
As a Director of Merchandising in the apparel industry in a previous life, Susanna has brought her ability to identify clients' needs and love for problem-solving to the real estate world of the low country! Her over a billion dollars of sales in the apparel industry has proved to be an invaluable experience for Susanna's buyers and sellers. Getting to build relationships with her clients, discover their needs, and help them fulfill their real estate dreams is not only extremely satisfying but has turned into her passion.
From contract to closing, Susanna prides herself on being there for her clients to educate them, guide them, advise them and help navigate any obstacles that come up during the process. She advocates for her clients from day one! Between negotiations, contracts, inspections, and repairs, Susanna strives to keep communication open and be available to assist and reduce stress for her buyers and sellers.
The integrity, marketing, and team atmosphere she found at Matt O'Neill Real Estate made it the perfect place for her to provide her buyers and sellers with absolute top-notch service.
When she is not busy selling real estate, you can find Susanna enjoying the beautiful Charleston weather, at the beach, spending time with her son and daughter-in-law, playing the violin and piano, or visiting family in Indiana.
CLICK HERE TO GET YOUR HOME VALUE IN SECONDS