15 Top Tips for Selling Your Home in 2022
Posted by Colin Spann on Tuesday, March 1, 2022 at 7:37 AM
By Colin Spann / March 1, 2022
Comment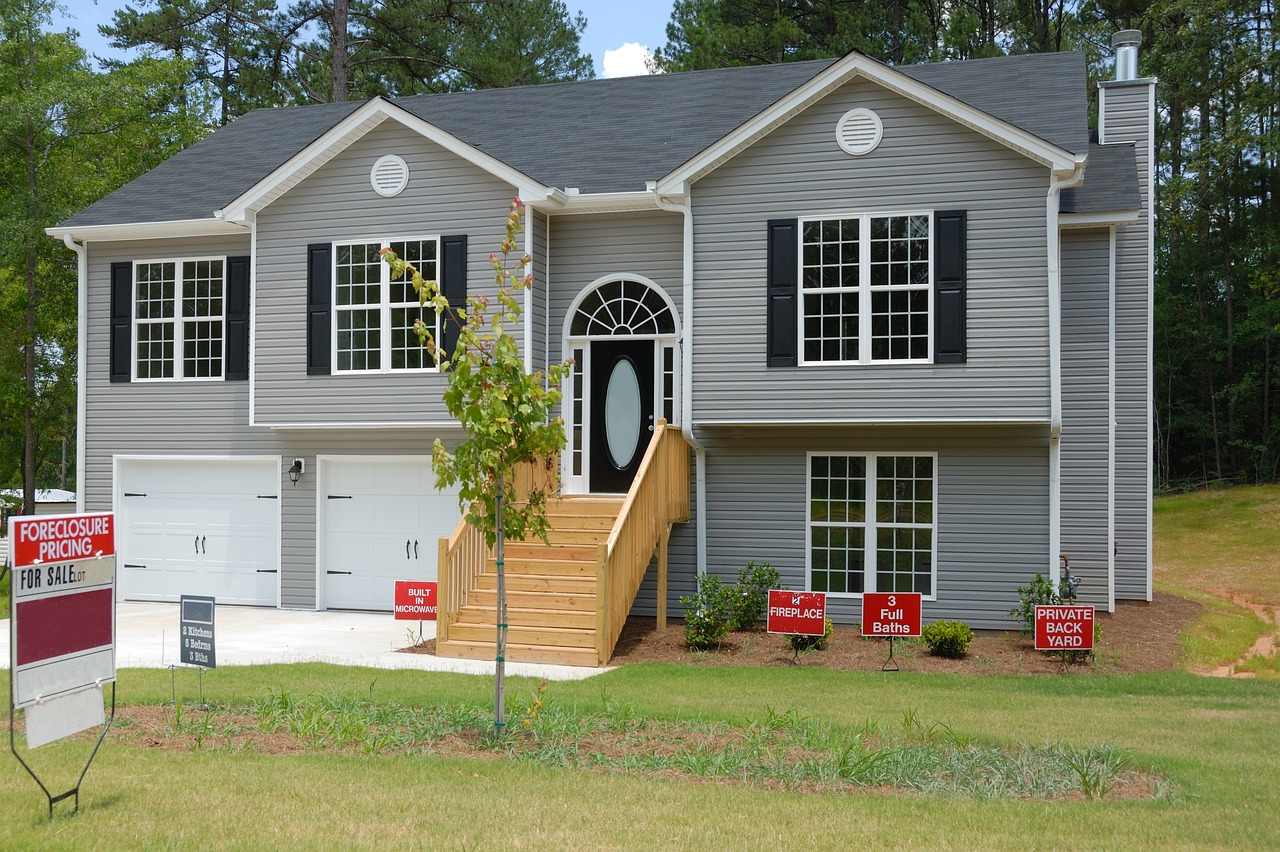 Image by Paul Brennan from Pixabay
Selling a home and buying a home are two very different ball games. Home selling is more profit-centered, as opposed to home-buying which is usually driven by emotions. We know how the past year has been tough for most of us and it wouldn't hurt if we lean on a bit of luck for 2022. A pinch of luck is definitely an advantage. But a much bigger help would be following these best home selling tips for success that we have proven to help our clients over the years.
We have divided our best home selling tips into the "before" and "during" stages. This way, our readers will be able to understand the guide much easier. If you are already selling and would like to know how to seal the deal much faster, we have written an entirely different blog entry for that too!
Before we move on to the actual tips, let's first discuss having the right mindset prior to putting up your home for sale.
Know your motivation behind your home selling decision
Your decision to sell your home may be fueled by a variety of reasons. Whatever they may be, you have to ensure that you can commit to it 100%. Consider your current life's situation prior to making this big decision. Factoring in the element of "perfect timing" is one of the first time home seller tips that can hugely impact the outcome of the deal.
If you aren't fully committed, then this might not be the ideal time for you to sell. Do you feel like the current market isn't ideal? Try comparing the pros and cons in a written list to determine if you're making the right move.
Signs that you are 100% READY TO SELL:
Even if you have read all the best tips for selling your home, it won't be of any help if you're not 100% ready to sell. But how do you determine that? Here are some signs:
You are financially stable. You're currently in a financial position where you can purchase a home that better suits your needs.
The debt that will be incurred won't be more than how much the home is worth. If that's the case, this means you are equity positive and are ready to sell.
Are you emotionally and mentally prepared to leave behind the memories? We say, it's the people and the relished bond that make up a home. It is NOT the structure itself. You might be leaving a vessel that holds those memories. Be hopeful in the fact that you will be making more new happy moments in your new home.
What to do BEFORE you sell:
After determining that you're mentally ready to let go of your home, let's go through our best tips to help sell your home during the pre-listing stage.
Tip #1. Take care of unfinished home projects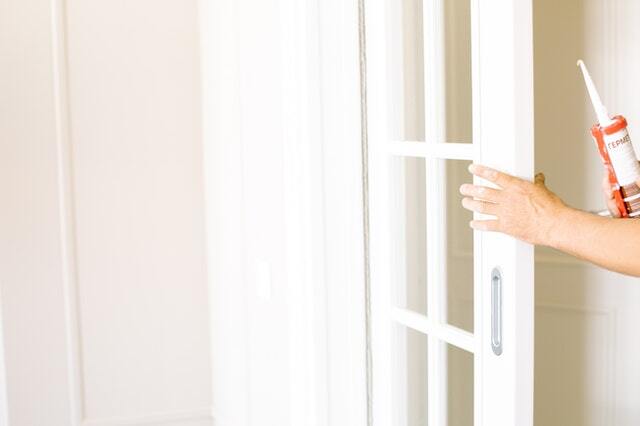 There is no better way to crush 2022 than to cross out unfinished home improvement projects from your bucket list. Don't feel guilty because every homeowner has at least a couple of ongoing projects that never seem to get done. Now is the time to finish installing the ceiling fan you bought last summer. Complete the paint job you have started in the guest room too!
Your home will sell faster if a potential buyer sees no traces of uncompleted structural work within the premises. We have laid down a few more tips to sell your home quicker at our blog!
Capping off unfinished construction work is one of the most basic yet helpful tips for selling your home. If you really need to sell your home with unfinished projects, it is essential that you get creative when introducing the property to potential buyers. Improving the curb appeal would be a good home-selling strategy in this situation. It is a small investment that can improve the allure of the home.
Tip #2. Declutter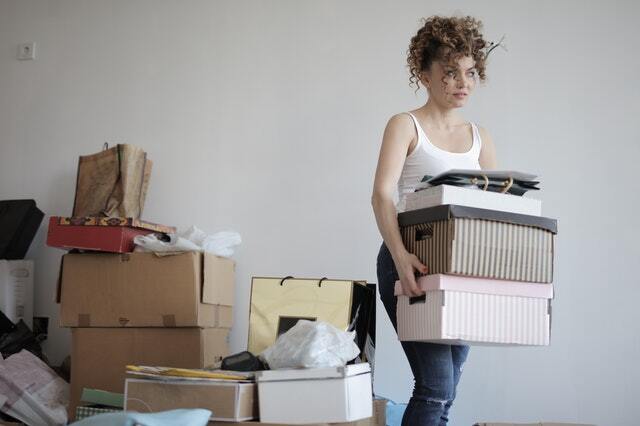 One of the most basic decluttering tips for selling your home is to approach each room from the perspective of a buyer. Pack away knick-knacks, family pictures and other items that distract from the space itself. It is imperative that your home looks livable.
Getting started is the hardest part of decluttering. Take one room, or even part of one room, at a time. Donate books, toys and clothing and recycle paper. If you think you can't deal with one more stack of papers or shoebox of old photos, put them in a plastic tub. Put a label and stack it somewhere out of the way. A stack of plastic tubs looks less like clutter than a stack of old paper or shoe boxes.
Your real estate agent should be able to help you out in either referring professional organizers or offering valuable tips for tidying up. This is just one of the many ways your real estate agent can help you sell your home quickly at the best price. We share very useful pointers on how you can find one, at our blog.
Tip #3. Rearrange your Furniture
Using your furniture as "marketing" tools to help create inviting vignettes is one of the most practical tips for selling your own home. Have you toured model homes and had the feeling you could move right in and live there? That's what you're going for.
Pull your sofa away from the living room wall and rearrange chairs closer to create a conversation area. Too much furniture will congest the living space. You may need to consider removing a few unnecessary pieces so it's easy for people to walk around in the rooms.
Your furniture is arranged the way it best suits you and your family. As much as possible, you would have to depersonalize the home prior to selling. Rearranging furniture makes potential buyers feel the home is all prepped up for them to move in.
Tip #4. Light it up!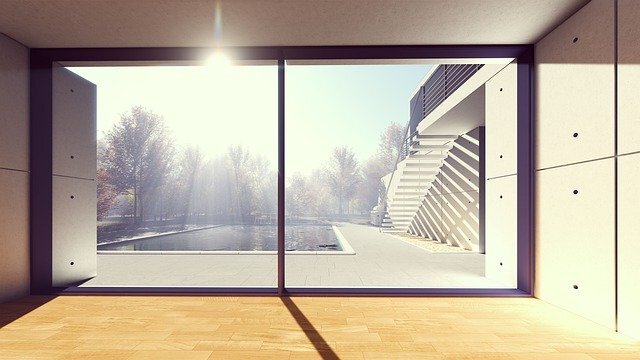 Allowing natural light to come into your home and adding even more to remove dim corners are probably two of the most feasible tips to sell your home for top dollar. Advancements in the use of LED lighting have given a lot of homes a full spectrum of lighting possibilities. However, there are still a lot of homebuyers who are willing to shell out extra for homes with an abundance of natural light.
Remember, dark rooms are sad rooms. No potential buyer wants to have an unhappy spot in the house. Open the blinds on all of the windows. In addition to letting in more natural light, it will also make rooms seem bigger.
For showings, one of the most practical home selling tips is to turn on all the lights in your house. This will help make your home appear more welcoming. It also saves buyers from having to look around figuring out which switches turn on which lights.
Tip #5. Update the Paint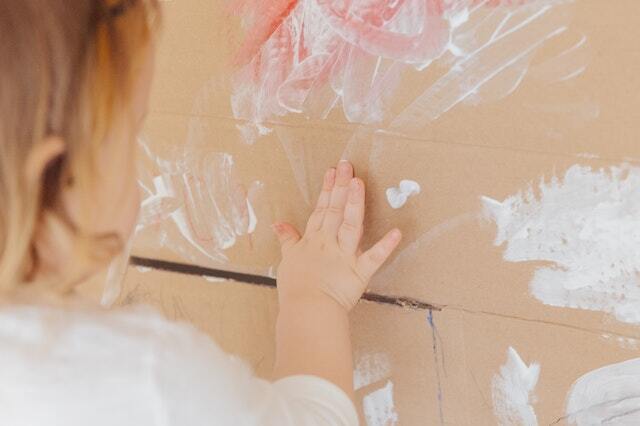 2022 is the year of neutral colors! Updating to a fresh coat may be a lot of work, but it can make a major difference when it comes to your sale price. Bright colors can be a major turn-off for buyers. Paint over any garish colors with neutrals, like white and gray. Medium and pale shades of taupe are great choices too.
Bold colors are known to distract from a room's assets. Like personal photos and memorabilia, bold colors signify the home's past. There may be a chance that buyers want bright colors themselves, but a home with neutral paint gives them the option to do that – or not.
Tip #6. Make the entire house spotless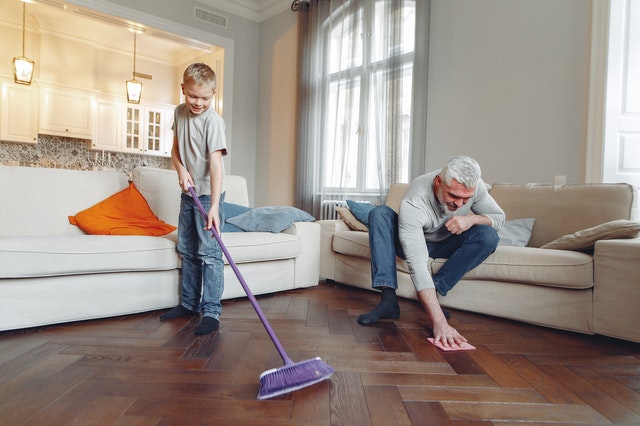 This may be one of the most important home selling tips you need to follow towards getting your home ready before you sell. For a home to live up to the "move-in ready" description, it has to be clean. Make sure you don't overlook closets and other nooks and crannies that aren't part of your daily or weekly cleaning routine. Deep cleaning is the name of the game.
You have to bring your A-game and get serious. Start at the top most part of the house (the attic) and work your way down. Clean ceiling light fixtures before scrubbing walls and woodwork. Clean the floors last and don't leave one area until it is completely clean. That way, you don't drag dirt from one area back into the place you just cleaned.
Don't underestimate the power of clean windows. Freshly cleaned windows look great from the outside and with the lights on, they sparkle on the inside
Tip #7. Get a Home Inspection
It would be ideal to hire a home inspector before selling your home. Having an inspection prior to putting the home on the market is one of the most followed home selling tips. This greatly minimizes the chance of being caught off guard of any potential issues that may appear during the sale.
As the homeowner, make sure that you are present for the home inspection. Be prepared to ask questions and point out specific problems you'd like to be examined further. More often than not, this is your home inspector's first time to set foot on the property. Sharing your knowledge of potential issues is invaluable.
Tip #8. Price your Home Correctly
The first thing buyers look at in their home search is the price. No matter how perfect the house is, it's a big "NO" if the price doesn't line up with a buyer's allotted budget. Just because the internet says your house is worth this much, it doesn't mean that's the price you should list it for. Pricing your home to sell still remains one of the top home selling tips for 2022.
If you price unrealistically and miss the bar by a thousand dollars, you could lose out on an entire pool of potential buyers. Homeowners fantasize an ideal list price for their property even if it doesn't align with the current real estate market. When you decide to sell, it's harmless to use a home value estimator such as www.mattoneillhomevalues.com. But don't let the excitement get the best of you.
This value is a general ballpark amount that your house may or may not be worth based on the available data. The best way to find out how much your home in Charleston is really worth is to meet with a top real estate agent from Matt O'Neill Real Estate. With our expert knowledge of the Charleston area, we can conduct a comparative market analysis (CMA) to tell you the actual value of your home.
Tip #9. Work with the Best Real Estate Agents in Charleston
The National Association of Realtors is looking forward to a very promising 2022 for sellers. Homeowners typically sold their homes for 99% of the listing price while 38% reduced the asking price at least once. In order to sell your home for the most money possible, you need to work with a professional real estate agent who can guide you and show you how it's done.
Matt O'Neill Real Estate has a proven track record with over $1 billion homes sold under its belt. Our guaranteed offer is sure to take the stress out of selling your home. Decide to work with us now and know what a huge difference it makes to partner up with Charleston's best.
What to do during the home selling stage:
Tip #10. Make time and be flexible during showings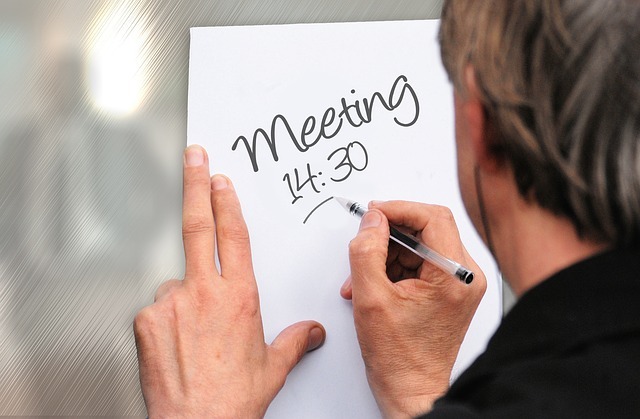 We get asked, "Do we have to leave the house during a showing?" a lot. The answer is NO. In fact, it's so much better if you, the homeowner, is actually there. So you can help answer questions and make connections with potential buyers while showing them around. Home selling can be an enjoyable experience if you're actually seeing your potential buyers in person.
However, there may be instances where you may also be advised to vacate the premises and just leave the home selling and showing to your real estate agent. Don't take this as a negative. As much as possible, you'd like the buyers to imagine themselves as the new owners of the house. Let them revel in such visualization by allowing them to navigate your house without your presence.
Ideally, showings can only occur during business hours which is between 8 am to 5 pm: Monday through Friday. With your permission, the schedule may be extended until past 5 in order to accommodate your potential buyers who will be clocking out at 5. You may also want to be available during weekends. Buyers prefer viewing homes during weekends. Working folks are typically free during Saturdays and Sundays and have more time to go through the house.
There will be times when your agent will be needing to meet with you personally or just need to get on a phone call with you. There may be some documents that need to be signed or some inquiries that need to be answered. You would also have to make time for these quick chats.
Tip #11. Entice potential buyers to explore the whole house
You or your agent can explicitly guide buyers by the hand room per room or you can simply make the "lamest" spots of the home more interesting. Place something that draws the eye at the top of the stairs, in hallways or in corners. Pique curiosity and keep potential buyers interested throughout a whole home tour by keeping them engaged with your "surprises".
Sustain the home selling spirits up during showings by keeping the buyers guessing what interesting piece you have in store next. You may use artwork, a painted accent wall, a window seat, a vase of flowers, a hanging light or even a small, colorful rug. These items can all work to draw the eye.
Do you have any room beneath the stairs, a nook or an alcove? There are a few practical ways to show these areas off. You may choose to set up a small workstation or a home command center with a bulletin board. A built-in shelving or a mini wine bottle storage can turn your awkward spot into another home selling point.
Tip #12. Stage the outdoors too!
The exterior and the entryway of the house are important home selling points because they can heavily impact a buyer's first impression. They may even determine someone's interest in viewing the inside of the house. The entrance/entryway forms a huge part of your home's curb appeal. Keeping it beautifully landscaped is of the top tips for selling your home.
Ensure that your lawn, hedges, trees, and other plants are neatly pruned. Be sure to get rid of any weeds. Keep your windows spotless, and consider adding flower boxes to brighten them up even more. If you can, power wash your home's exterior. Doing so can make it look almost freshly painted but with less effort and expense.
Make sure the sidewalk leading up to the house has no obstructions and has already been decluttered. Buy new doormats for the front and back doors. If you have a pool, make it capture buyers' attention by making sure it's crystal clear. Creating some sort of outdoor living space in the backyard is one of the most suggested home selling tips of 2022. This year, more people tend to spend more time outside their homes after being quarantined for months.
If you know your outdoor parties will center around mixed drinks, design your outdoor living area around the bar! Do you think potential buyers prefer to become the neighborhood burger hotspot? An outdoor kitchen is the best choice for your outdoor space. Adding a built-in grill, fridge and a few chairs and long tables to your backyard will keep the party going!
Tip #13. Consider the season in prepping up your garden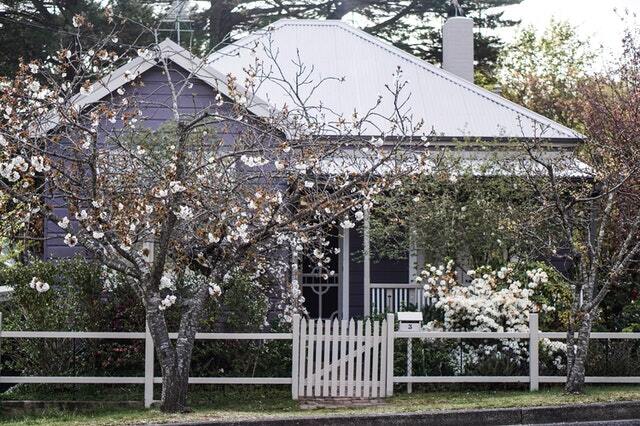 Your neighbor's dog is not your garden's number one enemy. It's the smoldering heat of the sun during the summer season! Make sure your garden is in beautiful shape in the summer with no dry twigs and weeds. Also make sure that any extra garden features you have, like a pool or fire pit, are cleaned and ready to be viewed.
Autumn's cozy vibe can be used as a home selling advantage as far as your garden is concerned. Earthtone colored pots and gardening accessories would be perfect add-ons to your garden greenery.
Tip #14. Final touches contribute to the overall impact
While your home is for sale, make sure that your staging efforts have the maximum impact with a few last-minute touches. This will make the spaces in your house seem warm and inviting. You may choose to put fresh flowers in artsy vases or light up a few scented candles. You may also put new plush towels in the bathroom.
What sells the home and what makes the home usable for the buyer are not necessarily the same thing. You may be spending too much on a room or a feature in your house which buyers won't have any use at all. Overall, to get the most bang for your buck, your home improvement and home selling efforts should be designed to appeal to the widest possible range of buyers. The more people willing to submit purchase offers for your home, the higher the selling price will be.
Tip #15. Things to keep in mind on the day of the sale
This item is not a part of the list of tips for selling your home. However, it is important that homeowners know what to expect on the closing day. The closing occurs between four and six weeks after you've signed a purchase and sale agreement. Prior to closing, all repairs need to be completed and the title should be scrutinized to determine it is free of defects.
As the seller, you may not be required to show up on the closing table. You may talk to your agent about their recommendations regarding your presence during the closing. Other individuals who may be present at closing include the real estate attorneys representing the buyer and you (the seller).
Here's a quick checklist of what you need to put in a bag which will be handed over to the new owner:

Remotes that control any systems in the house
A notepad that contains all the security codes to the locks, gates, and fences
Keys to the front and back door, garage, porch and backyard.
We appreciate you for checking out our top tips and tricks to sell your home. While selling your home isn't the easiest decision to make, the process itself can be educational and enjoyable. Don't hesitate to ask questions from one of the experienced agents. We are here for you and are fully committed to safeguarding your interest in all transactions.