6 Best Places to Live In Charleston
Posted by Colin Spann on Friday, May 27, 2022 at 6:37 PM
By Colin Spann / May 27, 2022
Comment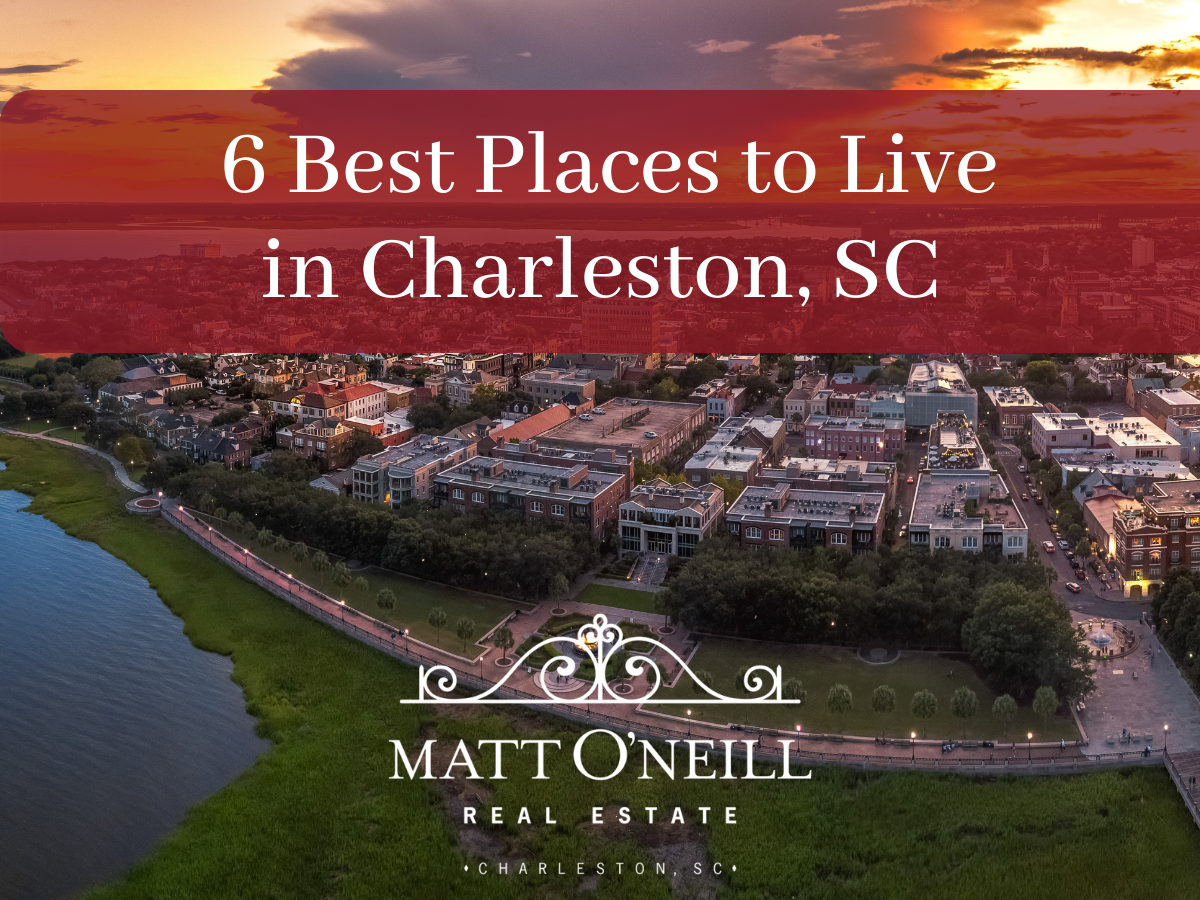 Where to live in Charleston, SC? Here is the guide for the top 6 places.
Residents of Charleston, South Carolina experience the south's innate charm mixed with the old Chucktown's celebrated history day after day. Once you've called Charleston your home, you'll be in on a wild and very pleasant adventure! According to the Capital Region Development Authority (CRDA), there are 38 new residents moving in daily. That's a lot!
The 6 Best Places to Live in Charleston, SC
How many people live in Charleston, SC? According to worldpopulationreview.com, the current number is almost 141,931. Such a number is attributed to the earlier mentioned number of people moving daily.
With this data, Charleston has moved up another spot to be the 74th largest U.S. metro by population. Suburb spots offer the best places to live in Charleston, SC for young professionals. We are experiencing an influx of university-educated young talent. This adds to the growing labor force at 4X the U.S. average, making Charleston the 47th fastest-growing U.S. metro.
How much does it cost to live in Charleston, SC? The cost of living index in Charleston is 111.5, as stated by bestplaces.net. The national average is 100.
Are you considering moving here and want to know the best areas to live in Charleston, SC? Here's a list we have narrowed down just for you.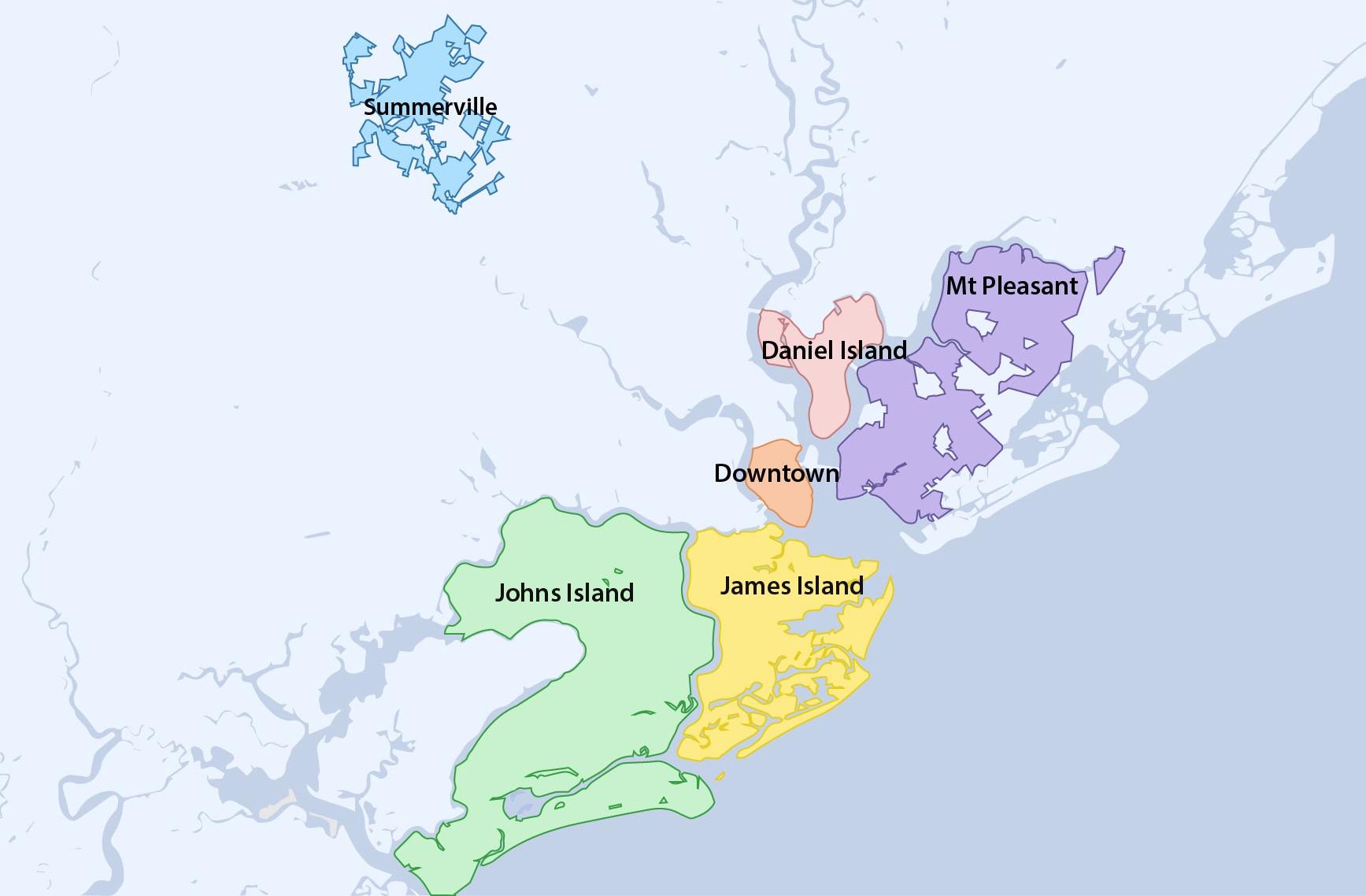 1) Mount Pleasant
According to the security statistics website, Alarms.org, Mount Pleasant is a very safe city despite its large population of nearly 92,000. It is the fourth largest municipality and the largest town in South Carolina. Its population doubled between 1990 and 2000. The rise in commercial development led to a steady increase of young professionals migrating to the area. Mount Pleasant is one of the best places to live in Charleston, SC for young professionals.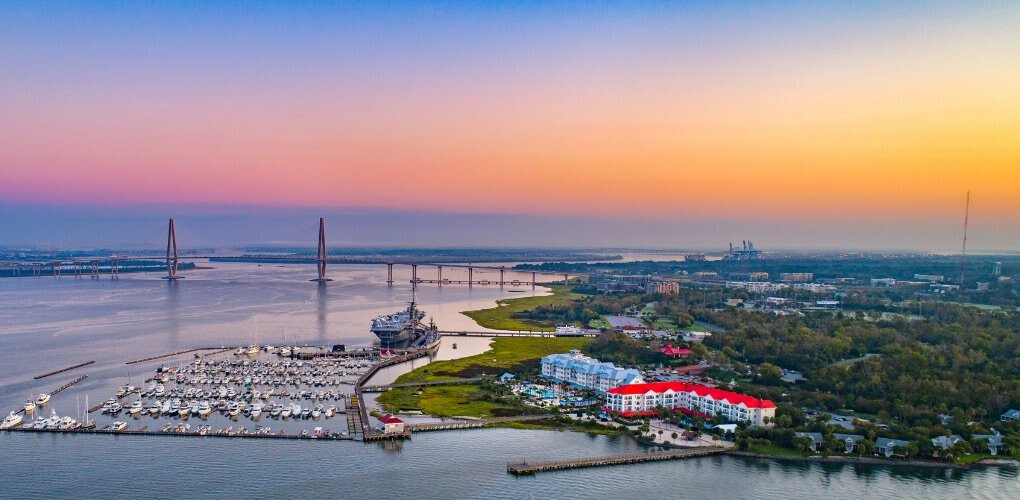 Brief History of Mount Pleasant
Mount Pleasant got its name from a plantation owned by Jacob Motte which was purchased by James Hibben. It was Hibben who surveyed and divided the plantation into town lots after purchasing it in 1803. This led to the town's incorporation in 1837 which included two small villages. Namely, Greenwich and Mouth Pleasant.
The number of inhabitants grew after incorporation as many other surrounding villages were added. Hillardsville, Hibbens Ferry and Lucasville became part of Mount Pleasant after the town's consolidation. Mount Pleasant Village and Greenwich Village merged in 1837 into one town which became the Town of Mount Pleasant.
Location of Mount Pleasant
There is a total distance of 7.10 miles from Mount Pleasant to Charleston proper in the southwest direction and 10 miles or 16.09 kilometers by car, via the US-17 route. It'll take you approximately 15 – 20 minutes to get to Charleston from Mount Pleasant.
The Cooper River separates Charleston from Mount Pleasant. It is located on the east side of Charleston Harbor and Wando River. At the south end, Mount Pleasant is bordered by Sullivan's Island. The town limits have pushed northeastward from the Old Village area 24 miles or 39 km along U.S. Route 17. This limit almost touches the area of Awendaw.
Airport
The Charleston International Airport serves the town of Mount Pleasant. It is located in the City of North Charleston and is about 12 miles or 19 km northwest of Mount Pleasant. This airport has two runways and a single passenger terminal with two concourses.
Also called the "Faison Field", Mount Pleasant Regional Airport is a public airport located 14 km northeast of the central business district of Mount Pleasant. Both Charleston International Airport and Mount Pleasant Regional Airport are owned and operated by Charleston County Aviation Authority.
Mount Pleasant Real Estate
The Wando and Cooper Rivers make the picture-perfect backdrops for most houses in Mount Pleasant. Conveniently located just over the bridge from downtown Charleston and next to the beaches of Sullivan's Island and Isle of Palms, Mount Pleasant residents enjoy close proximity to the business districts and nature parks.
The town is the ideal place for convenience and beautiful low-country landscapes. Low-country style homes exude elegance, grace, and history. Such housing style can be seen in abundance at Mount Pleasant. Wide shady verandas that wrap around the house, large double-hung windows with wooden shutters, screened-in porches, and tall front are just some of the standard features of a classic low-country style house in Mount Pleasant.
Click here to view HOMES FOR SALE at Mount Pleasant
Recreation and Amenities
Mount Pleasant's picturesque Shem Creek is home to several restaurants offering outdoor seating overlooking the creek and rivers. Waterfront Park is a great place to entertain children and view concerts and local events.
History buffs will be fascinated with the educational field trips at Patriots Point. Boone Hall Plantation's moss-draped branches took two centuries to naturally form, a definite must-see for nature lovers. The Arthur Ravenel Jr. Bridge and a number of parks in almost every corner of Mount Pleasant offer the perfect spot for families to bond.
Mount Pleasant is one of the best places to live in Charleston, SC for beer lovers and foodies! The top-notch brews sourced from Mount Pleasant come from its notoriously awesome local breweries. Namely; Two Blokes, Ghost Monkey and Westbrook Brewery. Crave Kitchen and Cocktails located at Riviera Drive serves the most award-winning Macaroni & Cheese in the country.
Below are the names of the parks located at Mount Pleasant:
Mt. Pleasant Pier - Cooper River
Palmetto Islands County Park
Splash Island at Palmetto Islands County Park
Laurel Hill County Park
Future Park coming off Rifle Range Road
List of Shopping Centers at Mount Pleasant:
Belle Hall Shopping Center
Mount Pleasant Towne Center
The Market at Oakland
Schools Serving the Mount Pleasant Area
Mount Pleasant has 9 public elementary schools, 4 public middle schools, and 3 public high schools. An abundance of public schools that offer quality education and a safe environment, makes it earn the top spot in the list of best places to live in Charleston, SC for families.
Whether you're planning to continue your college degree or pursue a master's degree, colleges in Mount Pleasant are regularly ranked among the nation's best by Peterson's US and other respected journals. Trident Technical College's Mount Pleasant Campus and College of Charleston offer a full spectrum of degrees, from software development to life and healthcare sciences.
If you've been figuring out where to live in Charleston, SC to get a quality education, Mount Pleasant should be on top of your list.
Public Elementary Schools in Mount Pleasant:
Belle Hall Elementary School
Carolina Park Elementary School
Charles Pinckney Elementary School
East Cooper Montessori Charter School
James B. Edwards Elementary School
Jennie Moore Elementary School
Laurel Hill Primary School
Mount Pleasant Academy
Whitesides Elementary School
Public Middle Schools in Mount Pleasant:
East Cooper Montessori Charter School
Laing Middle School
Moultrie Middle School
Thomas Cario Middle School
Public High Schools in Mount Pleasant:
Wando High School
Oceanside Collegiate Academy
Lucky Garret Beckham High School
Private Schools in Mount Pleasant:
Christ our King-Stella Maris Catholic School
Coastal Christian Preparatory School
Crown Leadership Academy
Palmetto Christian Academy
Trident Academy
University School of the Lowcountry
Primrose School of Mount Pleasant
2) James Island
James Island is a suburb of Charleston with a population of approximately 13,000 as of last year. It is one of the best places to live in Charleston, SC for people who want to live close to Downtown Charleston and the beach. Other than its close proximity to the relaxing shore views, residents enjoy having their daily needs within their reach without having to leave the island. Retail giant Walmart has its own store here.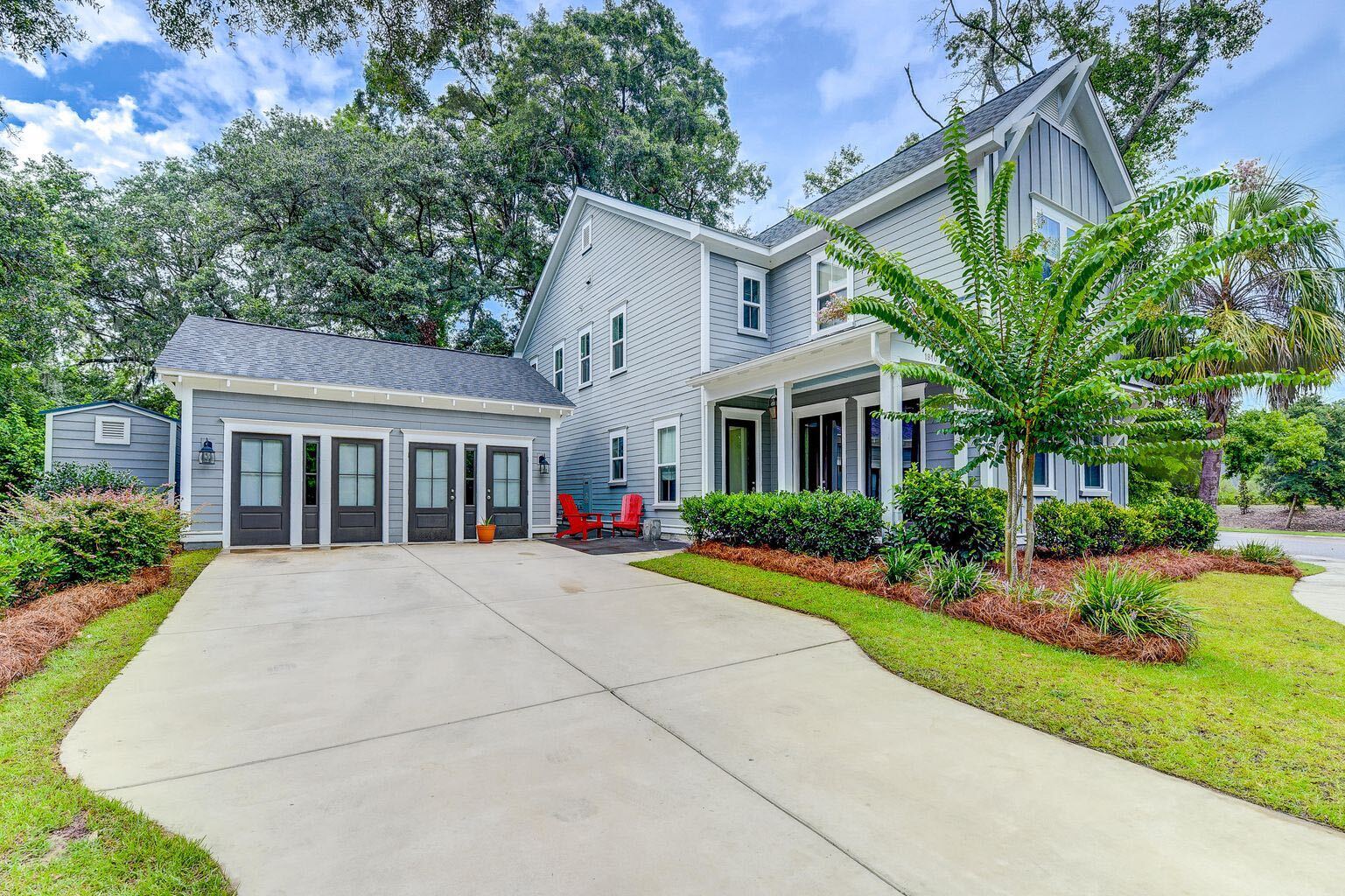 Brief History of James Island
James Island was established in 1671 and was originally known as "Jamestown" or "Jim Isle". Folly Beach was once a camping ground for Native Americans. It is now one of James Island's popular beachside resorts for tourists. Between 1704 and 1708, British troops built an outpost here against French warships. The shores of James Island were a strategic defensive location for Charleston Harbor against naval attacks.
These war-time structures were named in honor of Sir Nathaniel Johnson, proprietary governor of the province. Several other forts were built at this location throughout the 1700s. Unfortunately, due to constantly changing military situations, the outposts were vacated in 1865. The first shot of the American Civil War was fired from James Island, and the target was Fort Sumter.
Location of James Island
This large triangular island is framed by Wappoo Creek and Charleston Harbor on the north, Morris Island and Folly Beach on the east, and the Stono River and Johns Island on the west.
James Island is part of the Charleston-North Charleston-Summerville metropolitan area and the Charleston-North Charleston Urbanized Area.
Airport
Charleston International Airport serves the town of James Island. It is located in the City of North Charleston and is about 12 miles or 20 km northwest of the island. It is the busiest passenger airport in South Carolina. The airport shares runways with the adjacent Charleston Air Force Base.
The travel time from James Island to Charleston International Airport is approximately 15 – 20 minutes.
Real Estate
Many of the lovely homes for sale in Charleston, SC can be found on James Island. James Island is one of the best places to live in Charleston, SC for families who love spending time by the water. The town is surrounded by creeks, harbors, islands, and beaches. The area is the go-to spot for pleasure boating, shrimping, fishing, and other water activities.
Real Estate in James Island includes areas accentuated by public boat landings, golf courses, playgrounds, diverse dining, and quaint antique shopping. You can also find an array of picturesque homes located near Wappoo Creek, Charleston Harbor, Morris Island, or Folly Beach.
Most homes on James Island are a 5 to 10-minute drive from the beach. Young families enjoy sunbathing and bonding by the beach. This perk being enjoyed by people who live in Downtown Charleston makes James Island among the best places to live in Charleston, SC for families. Being positioned between Downtown and Folly Beach offers the best of both worlds. Smaller neighborhoods within close proximity to the beach like Ocean Neighbors and Seaside Plantation are within biking distance.
The island is almost fully developed. Buyers who are looking to purchase new construction homes would have to pay a higher price. On the flip side, James Island would be a good fit for buyers who are ok with or are looking for an older home.
Are you considering owning a home in James Island? Learn more about houses for sale on James Island SC today.
Recreation and Amenities
Folly Beach is the town's most popular tourist stop. It offers a spot to swim and stroll along scenic pathways. The charming pier's casual and fun atmosphere is perfect for a quick swim and pleasurable family bonding.
James Island is notable for its location as the spot where The Civil War began. It features historic neighborhoods located a few minutes away from the busy district of downtown Charleston. Smoky Oak Restaurant is a favorite local diner. Famous for its South Carolina-style BBQ with its signature craft beer.
Folly Fun Park is a modern-day arcade and video game hub which has a laser tag arena. For folks who'd like to shake the beach spell off and have some indoor fun, Folly Fun park is the place to go.
The steady increase in population paved the way for independently owned specialty shops and local retailers to thrive. If you want to venture Downtown for entertainment, West Ashley's mall and movie theater are about 10-15 minutes away depending on where you live. The laid-back lifestyle and commitment to community means everyone you'll meet is either a neighbor or friend. James Island is one of the best places to live in Charleston for retirees.
Schools Serving James Island
James Island Charter High School is the first and the largest charter high school in South Carolina. James Island Charter High School is also one of the highest-ranking schools in Charleston county. The education system in this locality makes it one of the best places to live in Charleston SC for families.
The 2 middle schools on James Island, namely Camp Road Middle School and Murray-La Saine, are also doing well in competitiveness rankings. Camp Road Middle School has just opened a new building this year which can hold 900 more students.
3) Summerville
This scenic town is also called the "Flower Town in the Pines" because of its lovely public parks, preserved vintage houses and gardens. A portion of the town, which is home to 700 structures constructed during the late 1800's, is listed on the National Register of Historic Places. Summerville is where modern comforts meet old-school charm. Definitely one of the best places to live in Charleston, SC if you're looking for a quiet place at the center of everything!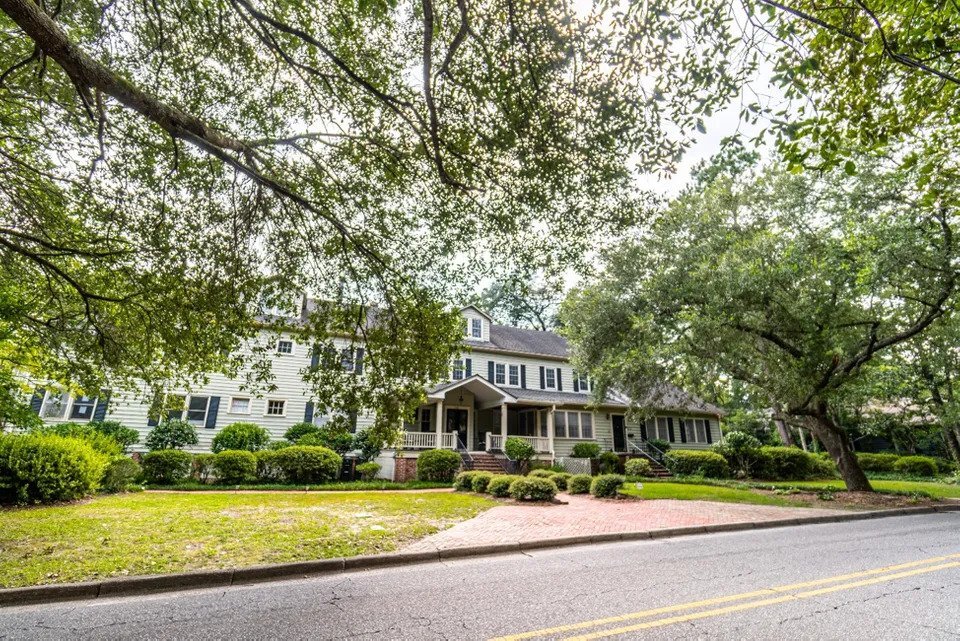 Brief History of Summerville
The town was originally called Pineland Village during the late 1700's because of the massive abundance of pine trees in the area. The first inhabitants settled in after the American Revolutionary War. Wealthy sugar crop plantation owners started development in the area after the war.
Summerville was inaugurated in 1847. That same year, Summerville became one of the first towns in the United States that passed a law against cutting down pine trees without official clearance from the local government. Today, the motto upon the town's official seal reads "Sacra Pinus Esto", which means "The Pine is Sacred".
The town's modernization began after the construction of its first railroad in the late 1840s. This opened Summerville to traders and immigrants. Summerville became the ideal location for patients recovering from Tuberculosis during the 1890s. The dry air with turpentine derivatives released by the pine trees helped in the recovery of throat and lung ailments.
Location of Summerville
Summerville is bordered to the east by the town of Lincolnville. The city of North Charleston serves as its border to the southeast. The limits extend south, reaching the Ashley River next to Old Fort Dorchester State Historical Park.
The southeastern side of Dorchester County is the center of Summerville. The borders extend northeast into Berkeley and Charleston counties.
Airport
Charleston International Airport (CHS / KCHS) is the closest major airport. The distance from the center of Summerville to the airport is 11.4 miles.
Summerville Airport is a county-owned, public-use airport located five nautical miles northwest of the town's business district.
Real Estate
Summerville is a high-growth suburban area west of Charleston. This town is one of the best places to live in Charleston, SC due to its safe and serene communities. Home Buyers tend to get better value for the money here. New homes in Summerville are plentiful as there are currently new developments with leading Charleston builders happening in the area.
If you'd like to get a feel of the southern charm and neighborhoods that Summerville has to offer, WE ARE HERE FOR YOU. Tell us more about what you're looking for. We'd be more than happy to make recommendations on neighborhoods that will meet your needs. Click here to get started with your home search.
Recreation and Amenities
As a town that takes pride in its rich history, most of the local activities are based on visiting vintage landmarks and historical sites. The Colonial Dorchester State Historic Site is a local favorite for tourists and residents alike. Locals are treated to the breathtaking views below the towering remains of the brick bell tower of St. George's Anglican Church. Catching a glimpse of a log wharf during low tide or viewing the fort made of an oyster-shell concrete (called tabby) are sights worth seeing.
Schools Serving the Summerville Area
Summerville offers quality public education as it is under the Dorchester School District (District 2). Its main educational facility in the area, Summerville High School, boasts of a 10,000-capacity memorial stadium. This is the go-to spot for inter-district football matches or local concerts.
4) Downtown Charleston
Travel and Lifestyle website www.travelandleisure.com and traveler magazine Condé Nast have named Charleston as the number one city in the US and in the world to visit.
Offering a unique southern charm and a very chill coastal vibe, this city is considered one of the best places to live in Charleston, SC for retirees. There are many reasons to retire in Charleston. The warm weather, generous tax exemptions, and a very senior-friendly atmosphere are very solid reasons behind Charleston's large senior population.
The city is built for the senior demographic. This runs true from healthcare to entertainment and transportation. As a matter of fact, the city's tax friendliness makes it one of the best places to live in Charleston, SC for retirees.
Charleston residents enjoy low property taxes, which is 0.57%. For those ages 65 and above, Charleston offers up to a $15,000 income tax deduction. This benefit can be applied to all kinds of retirement income. This includes income from pension plans, IRAs, and 401(k) plans.
No matter where you are in Charleston, there is always a hospital close to you. The close proximity to tertiary healthcare facilities is one of the reasons to live in Charleston, SC. The major ones are MUSC Health-University Medical Center, Roper St. Francis, and East Cooper. Charleston has a total of 11 hospitals.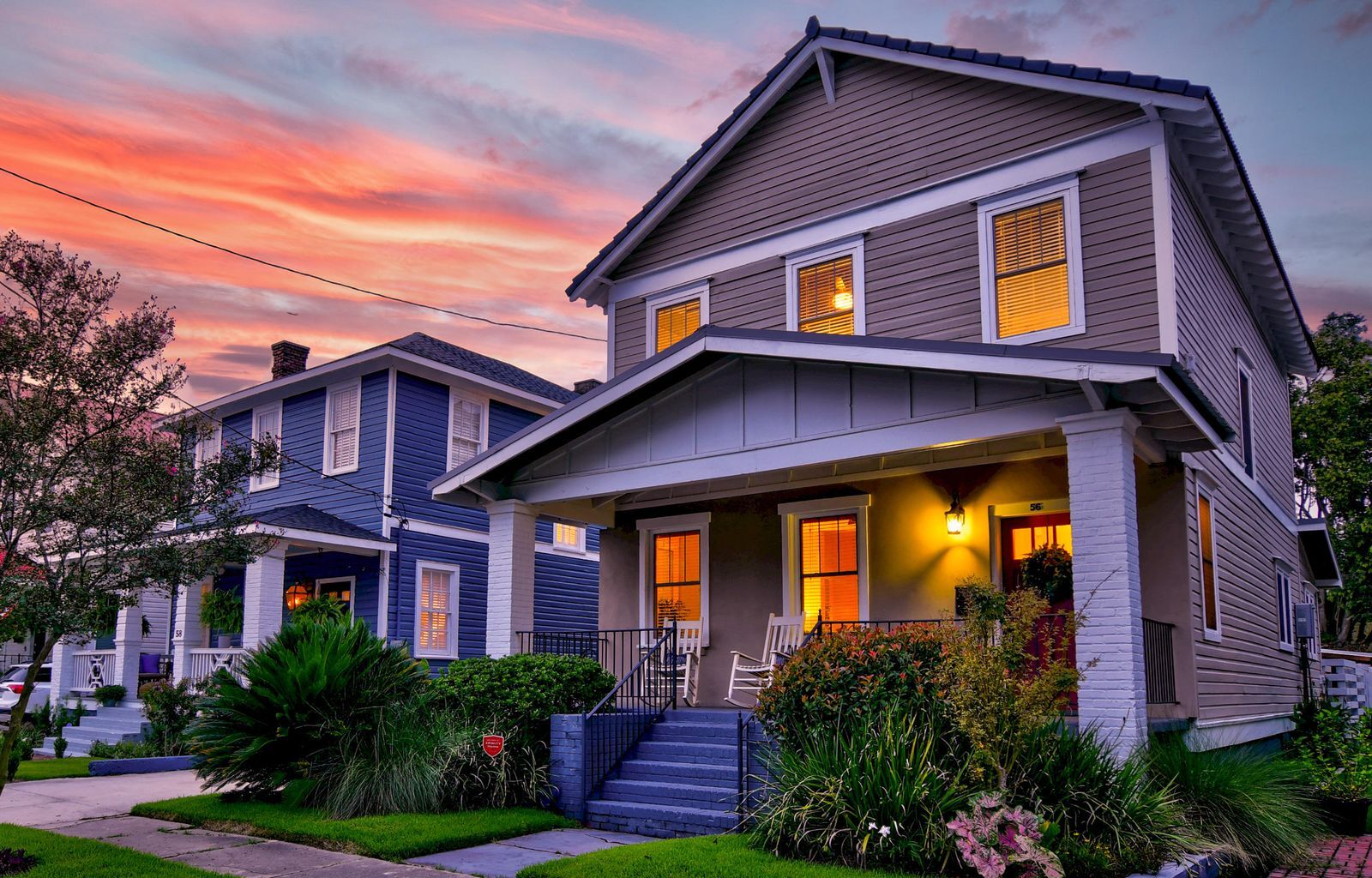 Brief History of Charleston
Named after King Charles II of Scotland, this massive parcel of land was given by the king to one of his loyal friends, also known as Lord Proprietors, in 1663. The Lords have agreed to call the land "Charles Town".
Charles Town became the capital of the English colony in Carolina. The earliest settlers of the land came from England. As the population grew, the more diverse the community's cultural lineage has become. From the 1700s until the early 1800s Charles Town has become the target of various attacks.
By 1783 after the American Revolution and with the British having left the land, the city officially changed its name to Charleston. Charleston became a leader in the plantation-dominated economy of the post-Revolutionary era. The invention of the cotton gin, the machine which separates cotton fibers from the seeds, further advanced the city's progress in 1793.
The forts surrounding Charleston were heavily attacked during the Civil War. Houses and fields were burned. The fire was responsible for much of the destruction experienced by the city's inhabitants during the Civil War. Reconstruction began in the 1870s which included the institution of schools and public buildings.
Location of Charleston
Charleston is a major port on the Atlantic coast. The city is situated between Ashley and Cooper rivers, facing a deep water harbor. The Ashley river serves as its border on the east side and the Cooper River serves as its border on the west side.
Airport
Charleston International Airport is approximately 29 – 22 minutes away (12.4 miles) away from downtown Charleston via I-26 W.
Real Estate
You can choose from a variety of condominiums, townhouses, or single-family homes next to the river. There are also ranch properties and duplex home options. The majority of the homes for sale in Charleston are designed to fit the southern-charm style of architecture from the inside out.
Are you looking for the best places to live in Charleston, SC? Click here and let us know what you're looking for! Matt O'Neill Real Estate knows the Charleston area best. We're here to help you find the community and the home which will best suit you and your family.
Recreation and Amenities
For people who love shopping and enjoy retail therapy, Charleston is a wonderful place to live. From strolling through big retail spots such as the Charleston City Market and Shops at Belmond to local boutiques, you're sure to find something that will satisfy your retail needs.
Schools Serving the Charleston District
The public schools located in the area are under the Charleston County School District. North Charleston falls under District 4 and Downtown Charleston falls under District 20. Below is the list of schools under both districts.
District 4 Schools (North Charleston)
Elementary Schools

Mary Ford Early Learning & Family Center
A.C. Corcoran Elementary
Chicora Elementary
Hunley Park Elementary
Ladson Elementary
Lambs Elementary School
Malcolm C. Hursey Elementary School
Matilda Dunston Elementary
Meeting Street at Brentwood
Midland Park Primary School
North Charleston Creative Arts Elementary
North Charleston Elementary
Pepperhill Elementary
Pinehurst Elementary
W.B. Goodwin Elementary
Middle Schools

Morningside Middle School
Charleston School of Arts
Deep Park Middle School
Military Magnet Academy
Northwoods Middle School
Jerry Zucker Middle School of Science
High Schools

Academic Magnet High School
Charleston School of Arts
Cooper River Center for Advanced Studies
Military Magnet Academy
North Charleston High School
R.B. Stall High School
Alternative Programs

Daniel Jenkins Academy
Liberty Hill Academy
District 20 Schools (Downtown Charleston)
Elementary Schools

Buist Academy
Charleston Progressive Academy
James Simons Montessori
Memminger Elementary
Mitchell Elementary
Sanders-Clyde Elementary
Middle Schools

Buist Academy
Simmons-Pinckney Middle
High School

Allegro Charter School for Music
Charleston Developmental Academy
Charleston Charter School for Math and Science
5) Johns Island
Johns Island's proximity to downtown Charleston makes it one of the best places to live in Charleston, SC for young professionals. The short commute to many commercial destinations within the Charleston metro has made this island appealing to many middle-aged home buyers.
The island's continuous development led to its population's steady growth. During the first decade of the 2000s, the island's population grew by 50%. Numerous local conservation organizations are pushing for ecologically friendly population growth. As of the latest census, Johns Island has a population of approximately 24,000 people.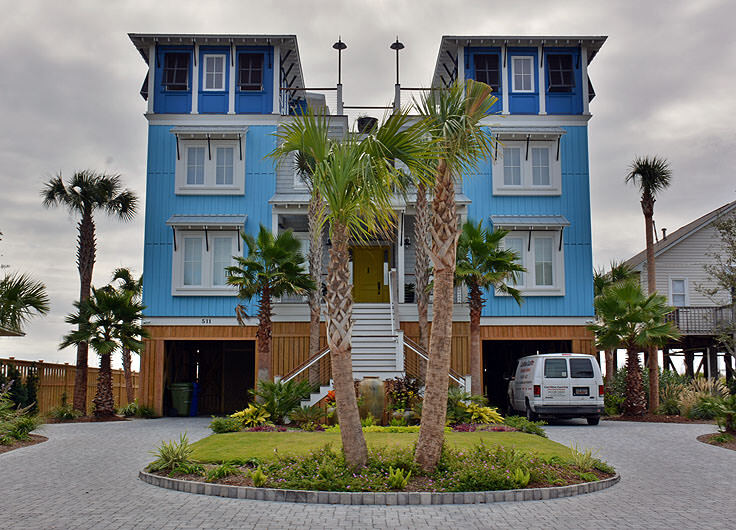 Brief History of Johns Island
The early inhabitants of the island are the Kiawah (a Native American tribe) who survived being hunted down by other nomadic tribes. When the Europeans arrived and colonized the land during the late 1670s, the local industry shifted from crop farming to indigo production. John's Island was famous for its massive importation of indigo during the 17th century.
When Charleston surrendered to the British Forces by the dawn of the 1800s, Johns Island was heavily ruined. During the Civil War (1861-1865), the Battle of Bloody Bridge, also known as Burden's Causeway, took place on John's Island in July 1864. Both the American Revolution and Civil War saw John's Island under heavy siege. The island began rebuilding after the Union troops left in 1865.
Several war-time movies were filmed on John's Island. The most popular movie shot in the area is the box office hit "The Notebook" in 2004.
Location of Johns Island
Johns Island is situated on the west side of James Island and on the east side of Wadmalaw Island. It is located inshore of Seabrook and Kiawah Island. The Stono River is a tidal channel separating John's Island from Charleston County's mainland. Some maps refer to Stono River as Stono Creek.
Approximately one-third of the island is within the city limits of Charleston. Because of this, most of the areas within Johns Island are still under the jurisdiction of Charleston County.
Airport
The Charleston International Airport serves John's Island's aviation needs. The other airport, Charleston Executive Airport is located at Johns Island Army Airfield serves the general aviation community, and has no airline service.
Through I-526, it will take 25 to 32 minutes to get to the Charleston International Airport from the mainland.
Real Estate
Johns Island is one of the best places to live in Charleston, SC for beach lovers as it is contiguous to Wadmalaw, Kiawah, and Seabrook Islands. Each island offers different views and additional recreation spots for the locals.
About a third of the island extends within the boundaries of the City of Charleston. This section is currently undergoing high-density development that incorporates the beauty of the island's natural setting with modern architecture. The island also boasts of close proximity to scenic beaches and world-class golf courses. Some of the area's major thoroughfares can easily be accessed along its main roads.
Experience the beach life daily in one of the best places to live in Charleston, SC. Matt O'Neill real estate agents are local experts in Johns Island real estate. Contact us now to find your new home in Johns Island that fits your needs. Take a look at our current home listings in Johns Island here.
Recreation and Amenities
This remarkable 84 square mile island is the biggest island in South Carolina. The island is famous for being the home of Angel Oak. A Southern live oak tree which stands 66.5 feet tall and is estimated to be 400-1500 years old. Its circumference which measures 28 feet can produce shade for three medium-sized houses.
This natural attraction is named after Justus Angel, the nineteenth-century owner of the land on which the gigantic tree stands. As of this writing, access to Angel Oak Tree Park is free. The park also has a gift and souvenir shop.
The Gullah-Geechee Corridor is a heritage site that was established to preserve the culture of the Gullah-Geechee tribe. Gulla-Geeche has played an important role in farming and in the production of agricultural products during the post-civil war era.
For bird watchers and wildlife enthusiasts, the Caw Caw Interpretive Center is the perfect place to hang out. What used to be a very spacious rice field is now an attraction with wildlife exhibits and a range of trails. This birding hotspot is the favored habitat for American Alligators, swallow-tailed kites, and bald eagles. Caw Caw Interpretive Center is a wildlife preserve. Pets and bicycles are not permitted.
Schools Serving the Johns Island Area
The public schools serving the town of John's Island are being managed by the Charleston County School District under District 9.
Elementary Schools

Angel Oak Elementary
Frierson Elementary
Mt. Zion Elementary
6) Daniel Island
This 4,000-acre island was previously a hunting retreat and was used primarily for farming and cattle ranching. Daniel island is home to eight parks! Definitely no shortage of picturesque scenery here! It's like living in your own resort.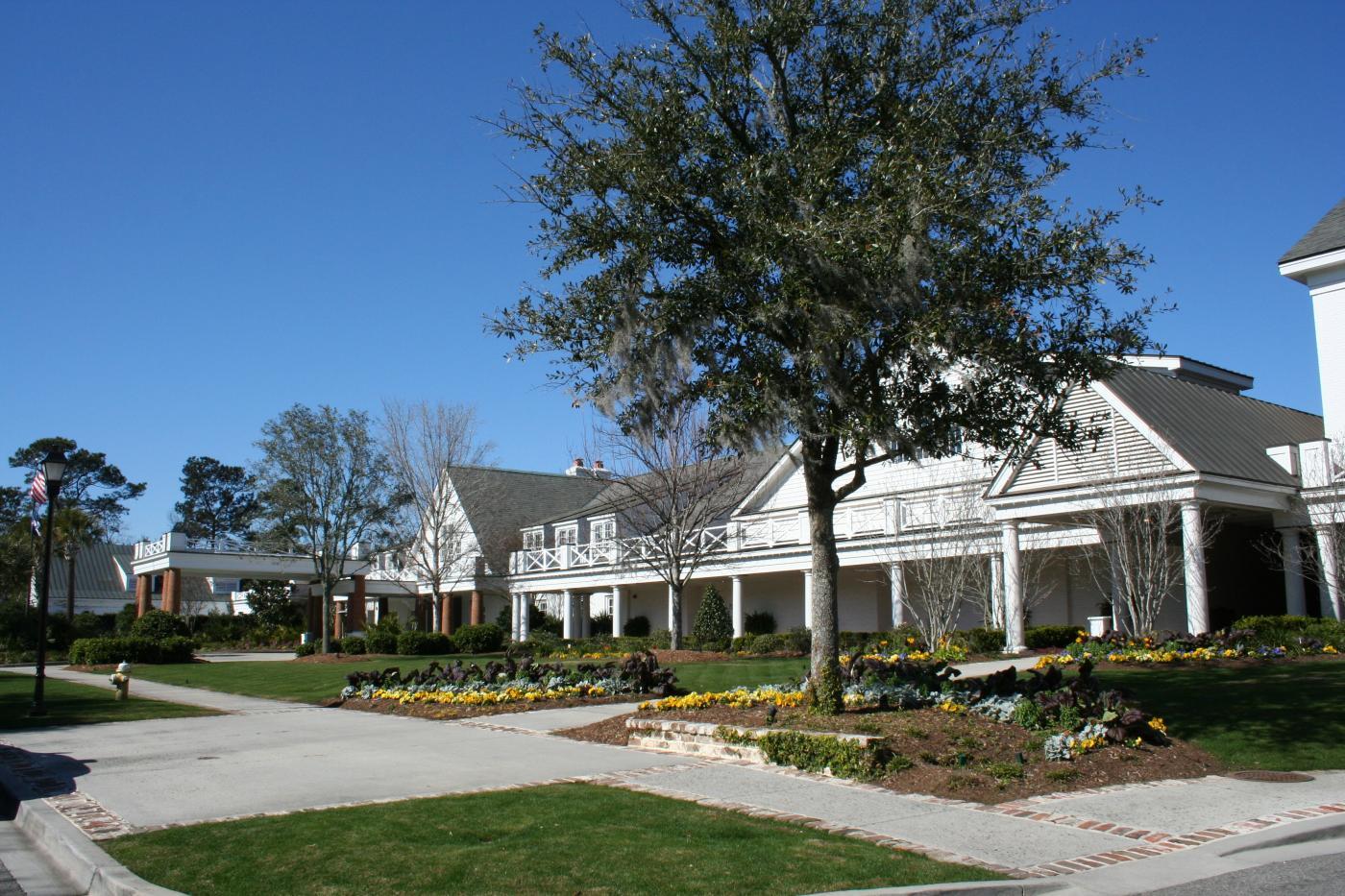 Brief History of Daniel Island
Excavations on Daniel Island revealed hunting tools that were dated to have been used as far back as 2500 B.C. Native Americans were the first known inhabitants of Daniel Island. Archeologist Brent Livingston performed further excavation on the island and unearthed glass beads that were used during the Spanish galleon trade era (1500s - 1600s).
The arrival of the English troops during the 1700s drove the Native Americans from the island. The new settlers dominated the island and had opened trading with other western nations. Daniel Island's location and its abundance of yellow pine and oak trees played an integral part in the development of Charleston during the colonial era.
The timber used in almost all structures in Charleston during this time came from Daniel Island. Pine and oak trees from Daniel Island were used in building ships and were sold as firewood. Brick-making became a thriving industry on Daniel Island by the early 1800's. The clay from the Wando basin was used to manufacture the bricks.
Bricks were made during the cold seasons when crops are most difficult to cultivate. In the mid-eighteenth century, the production and use of ships and ferries played a major role in the development of transportation on the island.
Location of Daniel Island
Named after the colonial governor of the Carolinas, Robert Daniell, this picture-perfect island is located in Berkeley County. The official map of South Carolina has Daniel Island situated in the middle of Cooper and Wando Rivers.
The island boasts historic attractions, and stunning views and is very upscale with many multi-million dollar homes. Charleston town proper, the beach, and the airport are all within a 20-30 minute drive away. The island has everything you need. Definitely one of the best places to live in Charleston, SC for young professionals and travel buffs.
Airport
Charleston International Airport is only 12 minutes away from Daniel Island via I-526 W.
Real Estate
Daniel Island is a planned community. Its developers seek to keep the beauty of the island intact and are looking at keeping as many open spaces as possible. It is a tightly-knit community where residents can live, work and play without ever leaving the island. This is one of the main reasons why this island is one of the best places to live in Charleston, SC for families.
The island has two sections: the northern Daniel Island Park side and the southern Daniel Island Association side. Interstate 526 divides these sections. The community was first developed in 1996 and is still ongoing. The development is designed to accommodate 15,000 more residents upon completion.
Residents of Daniel Island are enjoying all the conveniences of modern living in a spectacular waterfront setting. The community offers a pedestrian-friendly downtown, historic neighborhoods, and hundreds of acres of parks & green space. Definitely one of the best places to live in Charleston, SC. We'd be more than happy to assist you to look at a variety of residential properties in Daniel Island. Contact us NOW and let's get rolling with your Daniel Island home search.
Recreation and Amenities
Urban Land Institute's Award for Excellence was bestowed upon Daniel Island for creative land use and planning. It is a testament to the island's planners' commitment to keeping as much green space as possible. Daniel Island Waterfront Park and Trails is the top destination for sunset and sunrise hunters. This beautiful and serene park offers a long list of activities, including scenic walking and biking trails along the Wando River and a children's park.
Soccer fans from Daniel Island and treated to regular soccer games held at the MUSC Health Stadium. The stadium is home to the Charleston Battery. It is also used to host inter-school soccer meets and as a venue for live concerts and parties.
The Volvo Car Open is a professional tennis tournament that takes place at the Family Circle Tennis Center. The tournament is officially referred to as the Charleston Open.
Schools Serving Daniel Island
The public schools serving Daniel Island are under the Berkeley School District. These are the Daniel Island Academy (pre - K) and Daniel Island School (K - 8). Bishop England High School is a private institution that accepts K9 - 12 students. The Daniel Island Public Library is one of the biggest in Charleston. The library is also managed by the Berkeley School District.
Have you taken your pick yet?
Matt O'Neill Real Estate has helped over 2,500 Charleston families with their home sales. We expertly work with both buyers and sellers. With over $1 Billion in homes sold under our belt, you know you're in good hands when you choose to work with us.
Is there a specific community type that you're looking for? Do you have special requirements that you'd like to get taken care of? Whether you are relocating to the area or already live here, we're here to help!
Click here and let's get started!