How Long Does it Take to Buy a House
Posted by Colin Spann on Thursday, January 27, 2022 at 9:34 PM
By Colin Spann / January 27, 2022
Comment

How long does it take to buy a house?
Thinking of buying new real estate? Be ready to plan a long ride and wait patiently as home buying takes some time. Let's discover how long does it take to buy a house and the main steps involved in the process.
Table of content:
What do you need to know before buying a house
Find a real estate agent [1-2 weeks]
Get pre-approved for a mortgage [1-3 weeks]
Choose a Neighborhood and the right house [1 week - 4 months]
Go to house viewings [1 week - 4 months]
Get a home inspection [1-3 weeks]
Close on your new home [1-6 days ]
You have to plan a little time for the house purchase. It's not only your factor of choosing the house. After all, others are also involved in the property purchase, in addition to the seller, a notary, an appraiser, a bank, and often a real estate agent.
As a result, the process, which in any case cannot be completed in a few days, can be unexpectedly delayed at one point or another. Still wondering how fast can you buy a house? Let's go through the steps and details.
What do you need to know before buying a house
Buying a house is associated with a very high risk because this transaction requires significant financial costs. There are many things to know and consider before planning how fast you can buy a house and move in. When the decision of buying your dream house is made it is usually to think of ways "how to buy a house fast" but that's not how it works most of the time. Home buying has fixed stages that can take up a lot of time.
The most important tip to buying a house is by no discussion is checking the technical condition of the house. Otherwise, soon after the move, it turns out that your new family nest is leaking, the basement turns into a pool after every rain, and a crack in the wall is growing at an alarming rate. There are many costs connected with home buying, make sure you consider every tiny detail.
Home Buying tips and tricks
You might think that it is pretty simple, you choose the house, if you like it then it's decided. There are many things that might slip your mind. This is exactly why we have put together some home buying tips for you to consider. Home buying tips.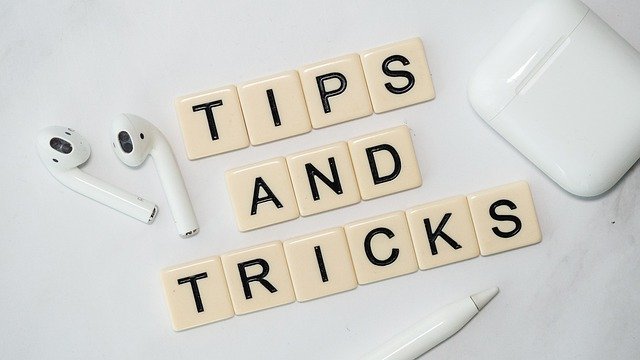 Image by wiredsmartio from Pixabay
Tip #1: Be careful on the timing
Buying first house tips include the timing of the purchase! It is better to look at the house in the spring, during the period of active snow melting and high soil moisture. Many people make the mistake of going for an inspection in the winter. This, of course, has its advantages, in particular, you can make sure that the heating system is functioning properly.
But at the same time, in winter, it is more difficult to assess the general condition of the house. Snow will hide from your sight the crumbling foundations of the house and the cracked slate on the roof. Nor will you notice the dump in the back of the yard. In the spring, all these flaws will be exposed, and melting snow and groundwater will immediately show the weak points of the structure.
Tip #2: Get more opinions
Do not hope that the owner of the house will honestly tell you about the existing shortcomings of his home because he is interested in selling it quickly and profitably. You have to get to the bottom of the truth on your own. For example, a heart-to-heart conversation with neighbors will be very useful. This is one of the good tips when buying a house.
Tip #3: Ask Questions
Your checklist should include asking questions, indeed the list should be very long. You must be ready to write down and ask even the tiniest concern you have. Sometimes the owners forget to mention some facts that can be discovered through your questions.
Take pictures of places that are questionable from your point of view. Discuss it with your Realtor and clarify every doubt you have.
Tip #4: Get to know the Layout
A house is not just square meters. Know some tips and tricks for buying a house. Comfort depends not only on the area, neighborhood, the house overall but most importantly how the house is designed the layout!
Know what you are searching for, maybe a bigger living room, study the layout of that house, know if you can customize it to your needs. Is there any restriction on renovating the house? Do not forget about places for storing household belongings - pantries, closets, dressing rooms.
House Buying Timeline
Check the timeline and get informed on how long is the home buying process step by step.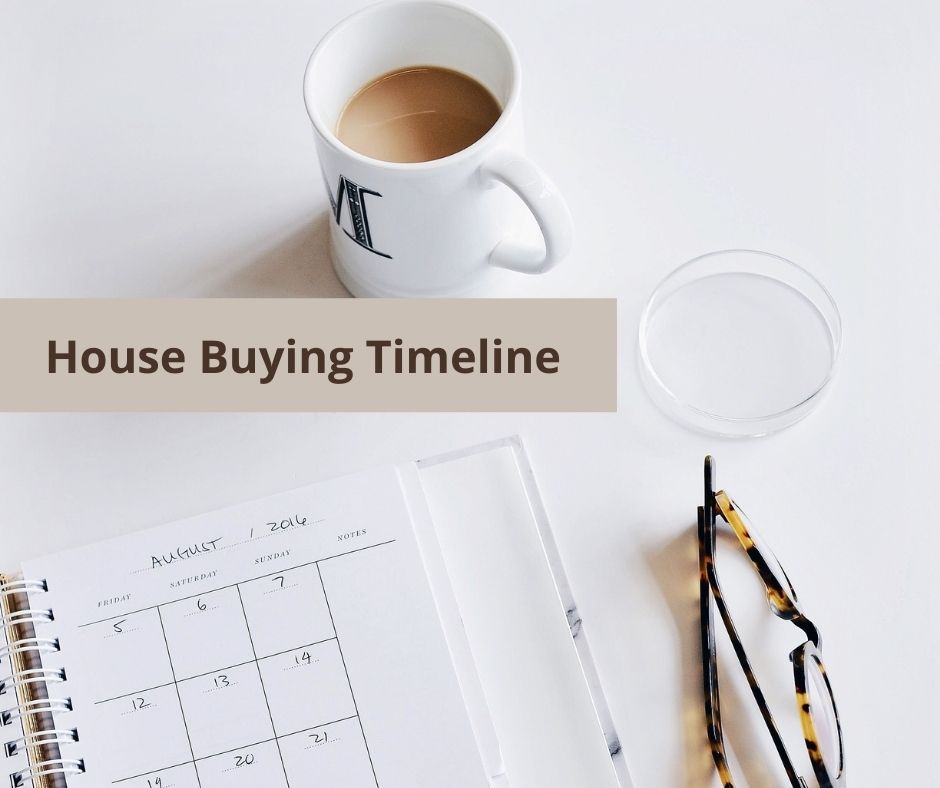 1. Find a real estate agent [1-2 weeks]
We all like to save money, so you might be thinking of going it alone in order to avoid paying a real estate agent's commission – but working with an experienced buyer's agent will likely save you money in the long run.
Regardless of whether you are looking for a high-quality residential property or commercial space. Whether it is your first home buying or second you need to look for a good real estate agent who will provide you with first-class information and support during the process.
A trustable real estate agent is one of the crucial points in both home selling and buying. To find a good Realtor make sure you search for the right qualities and qualifications. There are different real estate agencies nowadays and some of them might not be able to help you as needed. How to find a good real estate agent.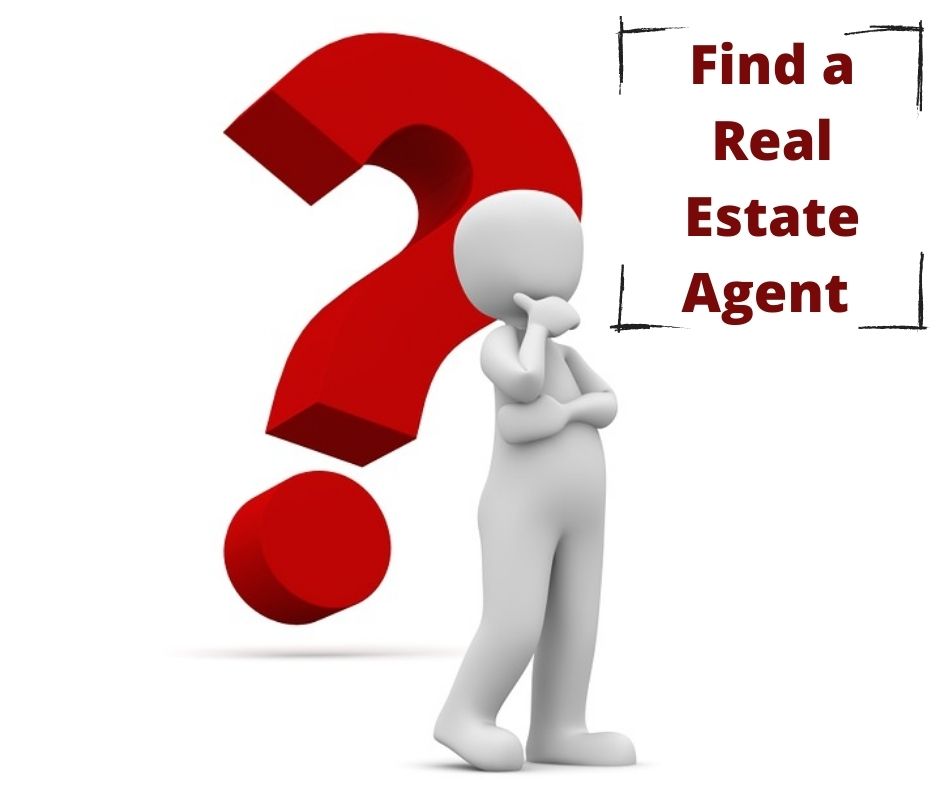 2. Get pre-approved for a mortgage [1-3 weeks]
Potential buyers need to show documentation to prove their assets and income, good credit, employment verification, among other documentation to be pre-approved for a mortgage. Potential buyers should be careful to assess their comfort level with a given house payment rather than immediately aiming for the top of their spending limit.
Be sure to collect every documentation that can help you to prove the amount of mortgage you can afford to take. In this stage instead of thinking "how long will it take me to buy a house" make a checklist of the documents you will need. Ask the experts for tips. Matt O'Neill Real Estate.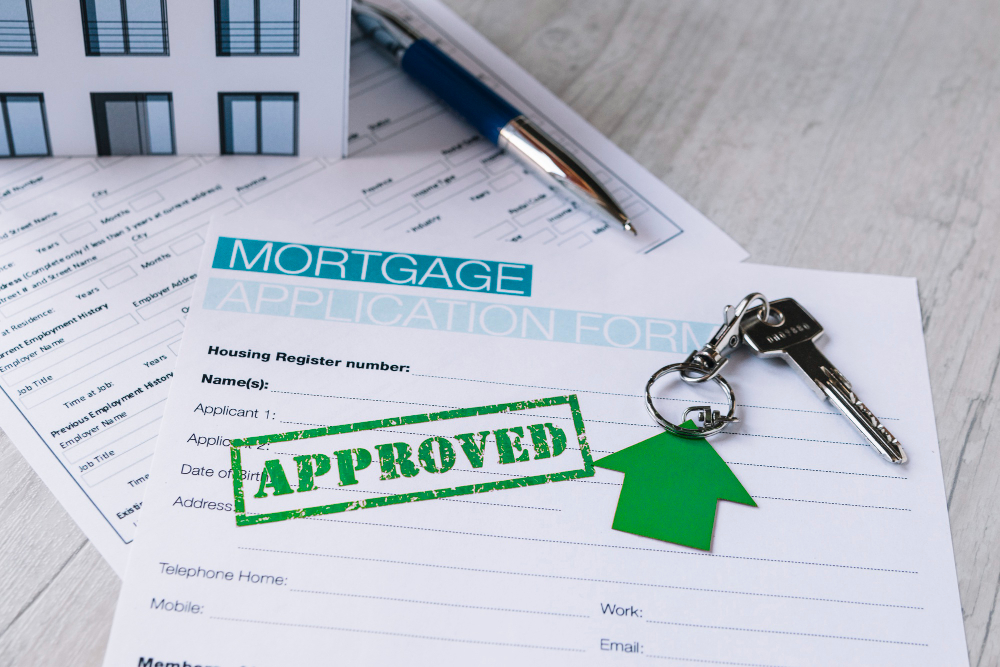 Photo created by freepik
3. Choose a Neighborhood and the right house [1 week - 4 months]
Buying a house is a very exciting process and so is choosing the neighborhood and the type of house you are eager to buy. When asking yourself "how fast can I buy a house'' don't ignore the most important question before that "where should I live?" Choosing the neighborhood is the most crucial step. If you are not sure what to search for, here are things to consider and check.
Crime statistics
Closeness to schools, shopping areas
Neighborhood watch
Street lighting
Distance to pharmacies, department stores
Parks
Schools in the area
If you successfully choose your desired neighborhood where you will find the things your family needs, the search for a home will narrow down significantly. If you have a good Realtor by your side, finding a house in a specific neighborhood becomes easier than ever.
A home is a big commitment both of time and of money. Before you purchase one, it's important to have a good handle on what you're looking for. Do you need a big house with many bedrooms, multi sections, and a porch or you will be completely fine with a cozy house with a limited area. These are the things you and your family should decide. Here are some communities you can consider.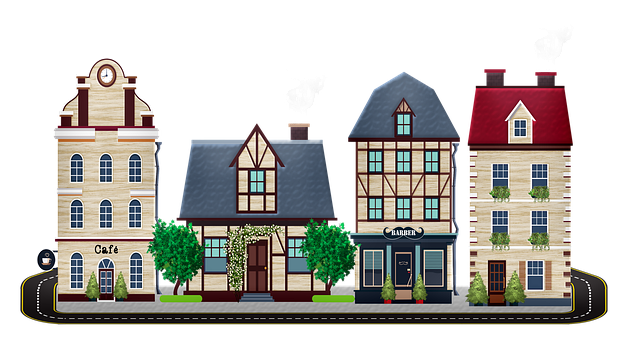 Image by Please Don't sell My Artwork AS IS from Pixabay

4. Go to house viewings [1 week - 4 months]
For this part, marking a specific timeline is very difficult. In some markets, you could visit several homes and make an offer that same day that gets accepted. In other places, you could wait months for the right home to come on the market. House viewings can be very enjoyable and pleasing. Choosing the right house is the beginning of joyful and happy moments in life.
One thing you should consider at this stage is trusting an expert to view the houses. Sometimes the interior and the appearance can be confusing. An expert can notice all the minor disadvantages in the house that you might miss.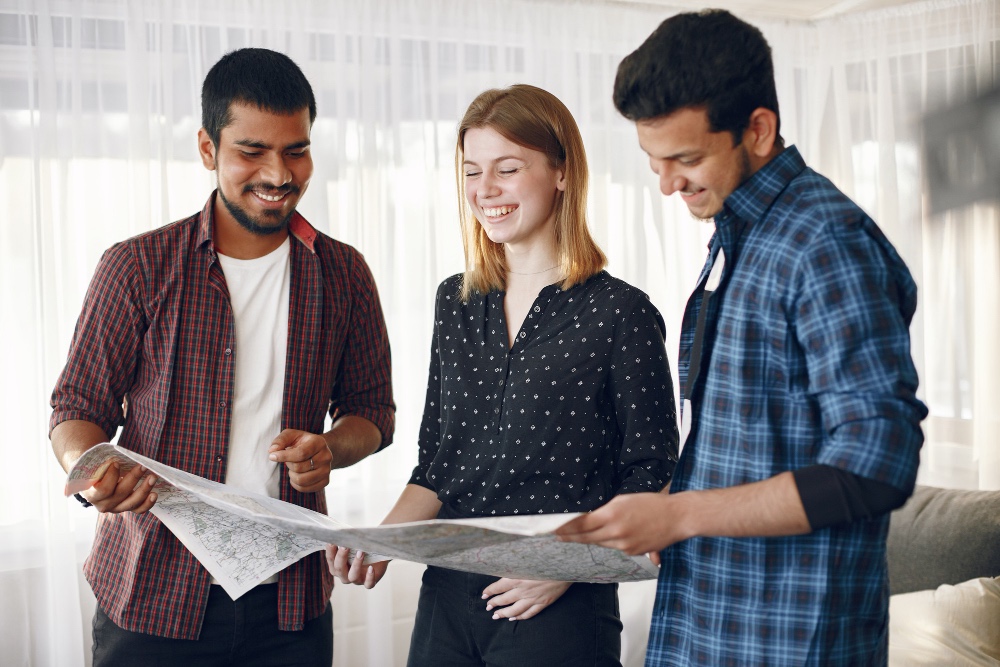 Photo from freepik
5. Make an offer [3-5 days]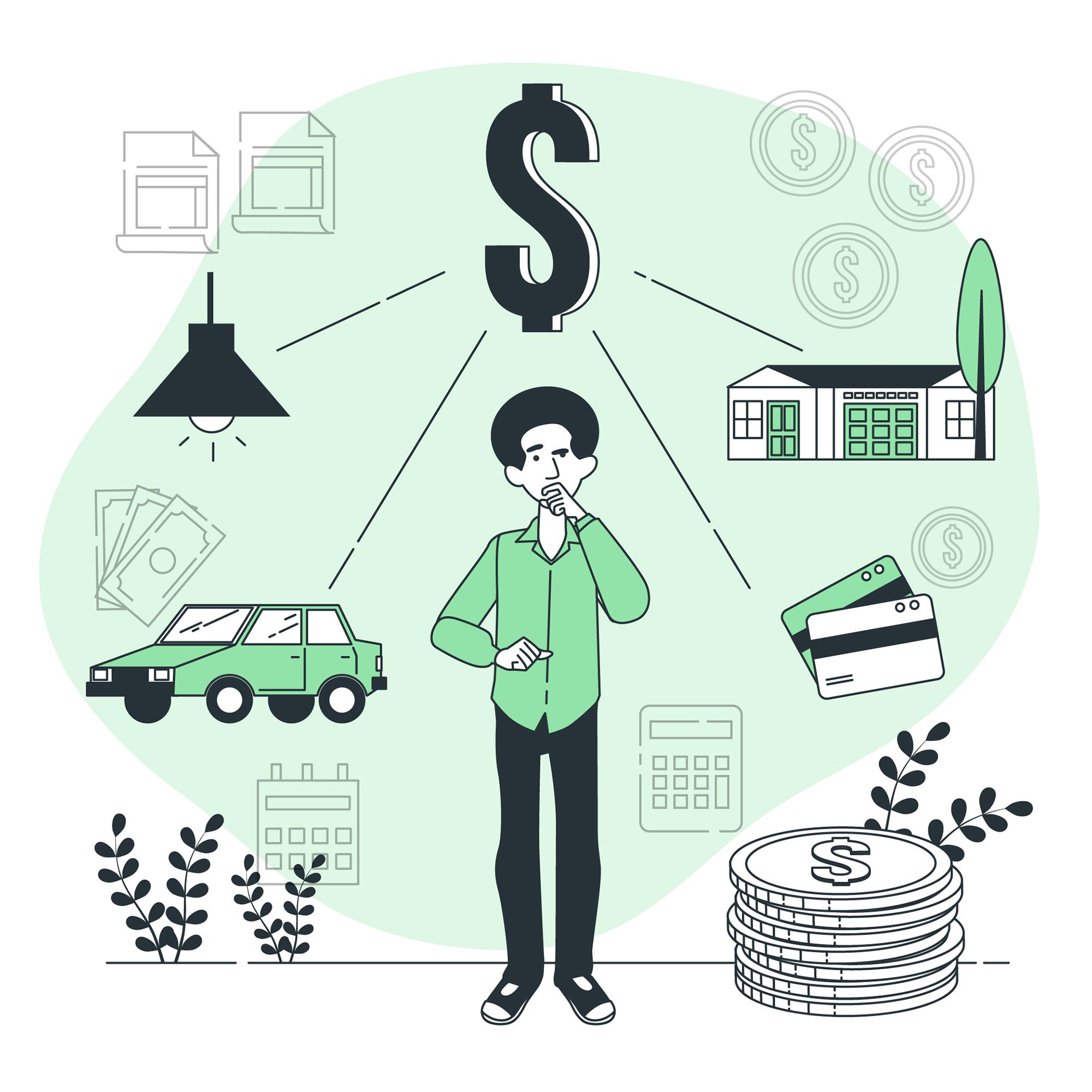 Image created by stories
Make the offer: You'll make your offer via a letter that you and your real estate agent work on together. The first step in making an offer on a home is to decide how much money you're willing to pay for the property. It's important to stay inside your budget, but you shouldn't just throw out a random number.
Once the seller has received your offer, they can either accept it, reject it, or request changes. If they make a counteroffer, your agent can act as a go-between during negotiations. If working with a real estate agent, of course, they will help you in making the offer based on different factors:
- Home condition
- Market considerations
- Budget considerations
6. Get a home inspection [1-3 weeks]
Hire a general contractor or home inspector to inspect all major house systems, from top to bottom, including the roof, plumbing, electrical and heating systems, foundation, and drainage.
This will take two or three hours, depending on size, age, and type of home. Accompany the inspector during the examination, so that you can learn more about the maintenance and preservation of the house, ask questions, and get a real sense of which problems are serious and which are relatively minor.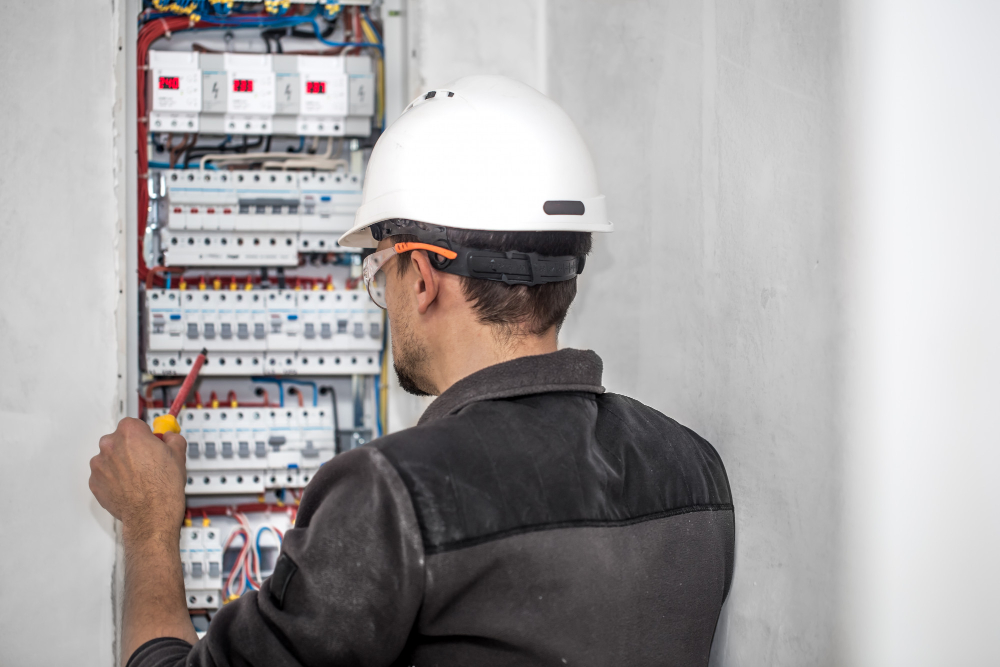 Photo created by pvproductions
7. Close on your new home [1-6 days ]
Closing a house deal is the final step in the process. Your closing date is the day you become the legal owner of the property. During the negotiation phase, you and the seller decide on a date that must be listed on the purchase agreement contract. There can be delays from the marked date due to some problems.
A common delay is caused by buyers borrowing more money before their closing date, which complicates their credit. There might emerge other recalculations as well and cause another delay. Get ready to wait.
There are things to do beforehand and make sure you do them properly to avoid issues. There are also many expenses that are known to be the closing costs.
- Loan documents
- Homeowner's insurance
- Mortgage documents

Photo created by pressfoto
FAQ
1. How fast can you buy a house?
There is no specific timing of the house buying process. It all depends on what real estate you choose, how ready your documents are, and
2. How fast you will get a mortgage approved?
The average time for mortgage approval is around 2 weeks. You should expect to wait two weeks on average while the mortgage lender gets the property surveyed and underwrites your mortgage application
3. How long is the process of buying a house?
Most buyers can expect to spend around 6 months purchasing a home. It will usually take about a week to get your mortgage pre-approval after you apply, and you'll spend around 3 months looking at properties.
4. How long does the home buying process usually take?
Most buyers can expect to spend around 6 months purchasing a home. It will usually take about a week to get your mortgage pre-approval after you apply, and you'll spend around 3 months looking at properties.
5. Can I buy a house in a month?
There are ways to speed up the house-hunting process and buy a home fast. If you have a lot of money in your bank account and probably don't need to get a mortgage or loan. Also if you present a solid strong offer you might be able to speed up the process and buy a house in less than a month.
6. Can you buy a house in one day?
If the process is done under regulations and following the law, you might not be able to buy a house in a day.
If you desire a smooth home buying process with a team of experts by your side you should choose a professional real estate agent. If so, Matt O'Neill Real Estate is here to help. Contact for more.