How Much Does it Cost to Sell a Home?
Posted by Colin Spann on Wednesday, November 24, 2021 at 6:29 PM
By Colin Spann / November 24, 2021
Comment

Cards vector created by stories - www.freepik.com
How much does it cost to sell a house?
Selling a house is one of the difficult processes people go through not only because there are many papers and documents to go over but also letting a house go is hard. Before you decide to sell your house, you should make a checklist of the things you need to "tick".
One of the main things just before you start is to research and find a professional real estate agency that will guide you to a successful result.
When selling a house, it is not just the buyer who pays the agreed price. Let's discuss the costs of selling a house. Find out -how much does it cost to sell a house?
Here are the typical upfront costs of selling a home. Some are a matter of choice, yet could be important investments in making sure your house sells for the highest amount possible. There are certain fees for selling a house one can not avoid for a better offer.
1. Painting
Some of the fees for selling a house include freshening up the house a bit! Home selling should be bright! Getting a home ready to sell comes in with small but necessary expenses. An affordable but effective way of showcasing your home is making it appear brighter - an Essential part of home selling.
Buyers indeed prefer bright cheerful homes to those that seem dark and spooky. Keep the shades open to allow more natural light into the house. Some minor expenses when selling a house include buying white light bulbs and replacing the yellow ones. This will open and brighten up the room instantly.
If you've recently painted, you're probably all set—though if your color choices were bold or unique, you might want to tone them down with some crowd-pleasing neutrals. Your home stager, if you hire one, can help advise on the best colors. It's possible to save money by doing some of the painting yourself. Hiring someone will quickly run into a big amount of money!
You might be surprised to see how adding a white light bulb to a dark corner will "add" space to the entire room. Read about the best paint colors for selling a house.
2. Window washing
Clean windows really increase the amount of light entering the house and the overall impression of cleanliness.
Listing your home for sale is a big deal. You don't want it to sit on the market forever and never sell. When you clean the windows, realtors agree, it makes the rooms in the house look more inviting and brighter. Clean windows allow the sun to shine through and help to highlight fresh paint, hardwood floors and other characteristics of the home.
Hiring someone will cost in the range of $150 to $300, depending on the size and height of your home and whether some windows are in high or hard-to-access places.
3. Home repair
Which fixups are necessary. Make sure to separate some budget for the house repair. Cracked walls, squeaking floors, or any damaged equipment that needs fixing? Don't overthink, call the handyman! This is the time to renew everything at your house if you want to list it at a high price. Let all the layers shine and work!
But there's practically no house that couldn't use some quick maintenance to make it look cared for.
The average cost of selling a home strongly depends on all these minor tasks that you have to think of in advance. Some investment on it will bring you back a good offer.
4. Home staging
The answer to the question: how much will it cost me to sell my house? It's strongly up to you! If you decide to go through everything properly and have a very beautiful house to offer then you might also need to hire a house staging expert or think of some DIY decors to make the house look modern and nice! Staging your house properly is one of the main points of the house selling process. Make a list and do some shopping!
Some tips can be to put some decorative flowers or neutral pieces of painting around the house. This is not one of the main costs involved in selling a house but it is indeed a crucial one to pay attention to!
According to cost comparison site Fixr, the average cost nationally to hire a professional stager ranges from $2,300 to $3,200.
5. Landscaping
The outside of your home can be almost as important as the inside when it comes to selling. Buyers are increasingly interested in the state of your garden. If it's already fully planted, you'll want to hire someone to get it raked, pruned, and tidied up. Think of these as some kind of fees when selling a home. According to Fixr, it can start from $3,000.
Prepare your wallets to impress your potential buyers!
**Approximate calculation
(strictly depends on your location)

Amount

Painting

$1 to $3 per square foot of floor space

Window Washing

$24.00 to $43.00 per hour

Home Repair

n/a

Home Staging

$2,300 - $3,200

Landscaping

$3,000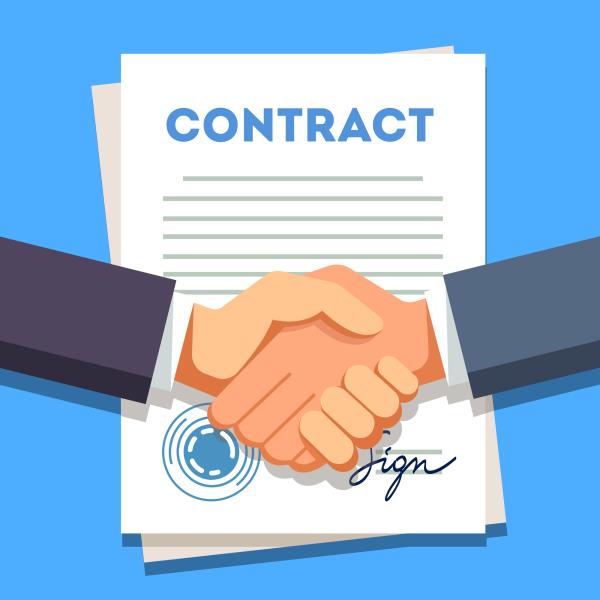 Background vector created by iconicbestiary - www.freepik.com
Costs at Closing of Home Sale
A seller can generally expect to pay some significant closing costs, including real estate agent commissions and transfer taxes and fees.
Costs vary by location, and home sellers can certainly take steps to minimize the costs of selling a home, but no home seller should expect to walk away from a sale without putting some of the money they received for the house toward those hidden costs discussed above.
Real estate agent commissions
Most people selling their homes in South Carolina work with a real estate agent. The listing agent's commission usually charges 5% to 6% of your home's purchase price. This is by far the biggest fee when selling a home.
Other closing costs or credits to the property buyer
Depending on your location and traditions of the home selling process or buyer negotiation you might also pay some of the standard costs associated with closing the deal. These might include fees for the escrow company; the mortgage and home appraisal; homeowners' and title insurance and more. When selling a house who pays for what, it is a question to discuss with your Realtor.
Transfer tax
When you sell your property, state and local governments often charge what's called a transfer tax. The transfer tax is a percentage of the appraised value of the property or the sale price.
In South Carolina, you have a combined state and local transfer tax of 0.37% on the sale price (or $1.85 for every $500).
Typically the seller covers the cost, but you may choose to negotiate it as a part of the sale agreement. Be ready for the big number when you think to yourself; how much does it cost to sell your home.
Property taxes
South Carolina has some of the lowest property tax rates of any state in the country. The average effective property tax rate in South Carolina is just 0.55%, well below the national average of 1.07%.
You may still owe some amount depending on when you sell the house. If you recently paid property tax, you may owe a small amount. Find out real estate property taxes and why the government needs them.
Home warranty for the buyer
The seller can also purchase a home warranty for the buyer as an incentive to close the sale if the housing market favors buyers. By contrast, if it's a sellers' market, the buyer typically pays for a home warranty.
A home warranty costs between $300–$600 per year depending on the type of coverage you choose, the size of your home, and where you live.
Capital gains tax
South Carolina has an income tax that applies to any profits you obtain from the sale of real estate. The state charges 7% on your capital gains. You subtract your cost basis from your sale price. Your cost basis is what you put into the home: the purchase price, closing costs, and structural improvements you made to sell the home. The figure is how much you made from the sale.
Moving costs
If you have a friend who owns a truck then don't hesitate to ask for assistance. Moving costs are also associated with selling a home. There are services that offer trucks and moving assistance they can get very expensive. It strongly depends on your location and moving miles.
| | |
| --- | --- |
| South Carolina | Amount |
| Real estate agent commissions | 5% to 6% |
| Transfer tax | 0.37% |
| Property taxes | 0.55%, |
| Home warranty for the buyer | $300–$600 |
| Capital gains tax | 7% |
| Moving costs | $20-$40 base cost to rent a truck |
How to reduce selling costs
Looking through all fees associated with selling a house will probably stress you out a bit. But there are also some tricks and tips you can consider before having all those receipts come at your door. Let's discover them together!
1. Hire a Qualified Realtor
You might think that having a professional Realtor by your side through the home selling steps might be very expensive but when you compare the expenses you can avoid it can become the best decision you can make.
A lot of people don't realize that you are going to get more back in value for having that person deal with the marketing of your property. A qualified Realtor will guide you through documentation, marketing of your property, negotiation with the buyer and so much more! Some people choose to have an exclusive contract with their real estate agent.
2. DIY as much as possible
The checklist of freshening up your house is must tip but of course, you can do it yourself and avoid extra expense on minor changes. There are a number of beautiful things you can find in cheaper stores and even make them at home following DIY tips for house design on the web. Hiring a professional home stager can be very expensive.
3. Time is wisely
The longer your listing is on the web the more it will cost you! This can be especially problematic if you're not living in the home so you're paying two mortgages and two sets of utility costs.
Think about what timing is good to list your house. A good Realtor can definitely help you understand when and how to put the property in the market to get the highest value for it.
4. Go Over Your Sales Contract Carefully
When closing the deal with your buyer make sure to take the time to go over the sales contract very carefully. Sometimes people don't bother to read all those long pages and points and end up paying extra closing expenses.
Additionally, you don't necessarily have to pay all the costs a buyer asks for, nor do you automatically have to pay for the home warranty a buyer is requesting.
Conclusions
Whatever your preferences might be, these tips are a good way to get started. Even though the process seems to be complicated if you have the right real estate agency by your side things get a lot easier.
Don't hesitate to ask questions from one of our experienced agents.
Get a guaranteed home selling offer in 24h.