How to Sell Your Home Fast in 2022
Posted by Colin Spann on Thursday, January 6, 2022 at 6:11 PM
By Colin Spann / January 6, 2022
Comment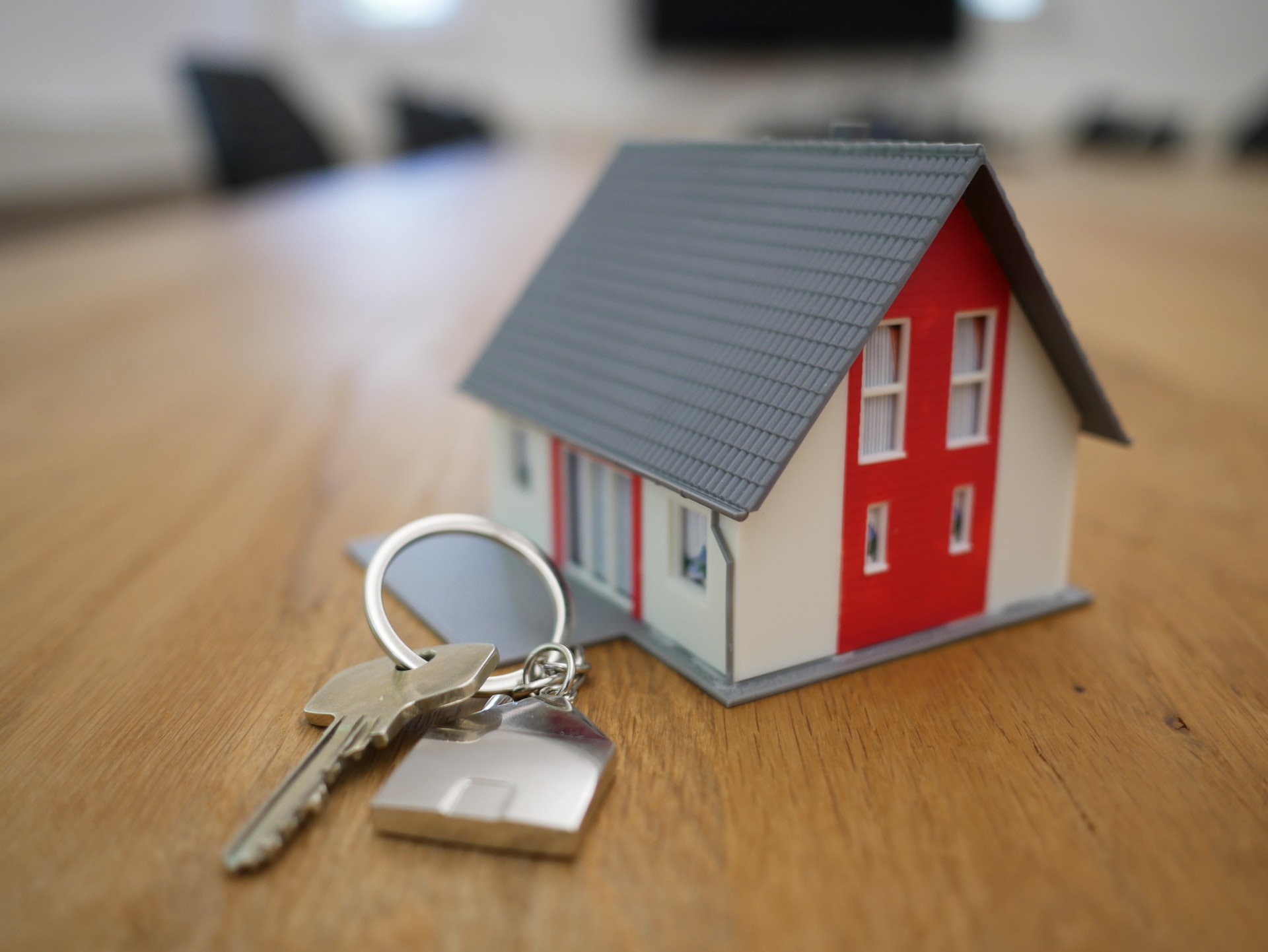 Photo by Tierra Mallorca on Unsplash
Best tips to sell your home fast for the best price
Congratulations on your decision to sell your home!
Home selling will always be an exciting moment. Looking for ways on how to sell your home is an adventure in itself. Your capability to sell home fast is dependent on the resources you'll tap into.
Did you hire the best real estate agent for the job? Is your agent trustworthy? Can you meet the buyers' crazy demands? Are you asking "How to sell my home fast" despite assurances from your agent?
Your apprehensions are all valid.
You don't want your house sitting on the market for too long. Real estate information company Zillow recently released very interesting home selling data. Homeowners sell homes faster on a Saturday between May 1 and 15. The best real estate agent knows he has to list homes around that time.
May is definitely the "sell home quickly" month. A home listed during this time can sell 6 days faster compared to being listed in other months. It can also be sold for .07% more - which is a price higher than the average annual home price.
Data can be very promising, but also sometimes, misleading. It'll take more than timing to get your home sold at the best price. Check out these Top 15 home selling tips in 2022 we've listed down for you.
1. Choose a Home Selling Strategy that will work best for you
Are you planning to sell your home without the help of a real estate agent? Well, you can do that, if you're a lone wolf. In your free time, you can put a house for sale sign. Then afterwards, let your innate charm invite the buyers over.
Working with a real estate agent would be best if you're pressed for time. The nitty gritty of home selling will eat up a few hours off your day. Especially the marketing aspect. You need a real estate agent who will take the time-consuming pieces for you.
You should fully commit to the selling strategy you choose. Avoid switching from one to the other while the house is already listed. Buyers may get turned off by the constant change of strategy.
2. Clean every Corner of the House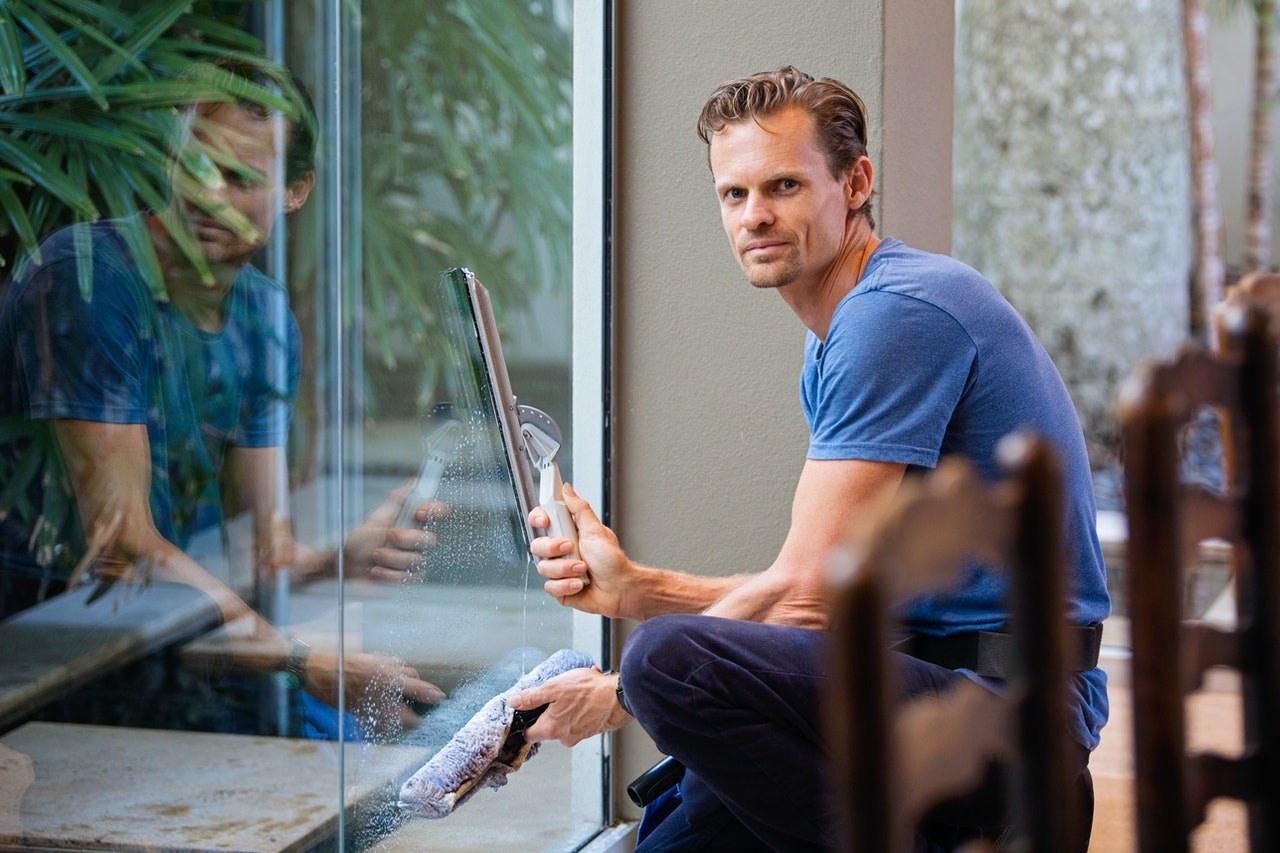 Want to know how to sell a home fast? Have the buyers walk into a spotless home!
Buyers want a move-in ready house. They want a house that can accommodate its new owners ASAP! All the housekeeping you've been putting off needs to be knocked out. The house will turn off buyers if there are dirty areas.
Hire a professional cleaning company to deep clean the entire home. Here are the key places in your home that you need to clean thoroughly:
Cabinets (especially inside and the corners of the shelves)
Kitchen countertops
Floors and room corners where dust piles up
Inside your closets
Windows
Your garage and basement
3. Be on Top of Everything that needs to be Fixed
Of all the tips to sell your home fast, this one requires the most work. You don't want to be known as Charleston's wall crack guy. Expect lots of questioning when buyers spot something wrong. They might start to wonder what else could be broken in the house.
List down everything that is defective, broken or worn out. Prioritize working on minimum home improvements. This includes the following:
Patching holes and cracks
Fixing broken appliances and HVAC systems
Repair leaky faucets
To sell your home quickly, focus on repairing windows and the front door. These are the first parts of the house that will greet the buyers. An empty home will not show as well as a furnished home. However, worn-out furniture can detract from the unique appeal of your home.
There are times when the local real estate market is extremely hot. If this is the case, you may slip through with less repairs. But a home that needs fixing will likely sell for a lower price. A good real estate agent should be able to provide advice regarding home repairs and qualified contractors.
4. Make sure your Landscape game is ON POINT!
A lot of home sellers often let their landscape run wild. You need to trim that up. Use curb appeal to sell your home quickly! Your home will sell slower if you have shrubs and vines everywhere. Spruce up the front of your home by doing the following:
Trimming trees and bushes
Clearing out cobwebs from nooks
Hiring professional landscaping companies to make your front yard look more appealing
Removing dead leaves from plants
Pressure washing your walkways, decks and patios
5. The Home for Sale needs to be Depersonalized
You want your home buyers to see the house as their home. As sad as it may be, the house is not yours anymore. Remove all baby shots, family photos and memorabilia. Suppress your urge to show home buyers your Star Wars posters.
Personal collections on display need to go. This includes political and religious items and your kids' artworks and toys. You won't sell your home fast if the home still shows your personality in it. Be sure to remove nails and patch holes left behind by hanging photo frames.
6. Make your Living Room Shine!
A music producer knows a jam will be a hit 50 seconds into the song. The same thing is true with home buyers. It's important that they're hooked as fast as within the first minute. The living room is where you can make that great first impression.
The price of the house is hugely affected by the living room's size. A buyer will judge the size of the house based on the living room. It will help if you refresh the living room with new paint. Get slip covers and update the lighting.
Make the floors look lovelier by getting a new rug or carpet. Creating a conversation area will make your house look more suitable for a family. This will consist of a coffee table, a comfy couch and a couple of chairs. Sell your home fast by showing your buyers that your house is meant for family moments.
A good real estate agent should check your living room prior to showing. You may get professional help to prepare the living room before buyers step in. To sell your home fast, you should take care of even the smallest detail. A beautifully redesigned living room may be used to maximize your sales price.
7. Make Key Improvements in Your Kitchen
A clever strategy on how to sell your own home would be to improve the kitchen. Start with the bulky parts. Resurface your cabinets and buffer down the rough edges of the sink. Most importantly, get a shiny new refrigerator.
In real estate, everything that shines will help you seal the deal faster. You will sell your home faster by taking advantage of the shiny object mentality.
When buyers walk into your kitchen they will immediately open the fridge. So make sure that that fridge is clean and looks as new as possible! An eye-catching refrigerator will equate to a nice kitchen. Even if the stove is old!
Find a real estate agent who knows where to get discounted home appliances. A good real estate agent should be able to help you stage the dining area! Here are some options you can discuss your real estate agent. Professional help may be needed in these cases.
Changing the countertops
Replacing the Backsplash
Refinishing wood floors or replacing broken tiles
Creating a new look to freshen up the cabinets.
There are a lot of homes for sale in Charleston that have great-looking kitchens. The kitchen can literally make or break the home selling deal. There aren't many rooms that can look dated as easily as the kitchen. If you're wondering how to sell your home fast, plan on updating your kitchen.
8. Let there be Light
Homebuyers are willing to pay top price for homes with abundant natural light. Sell your home quickly by letting the sunshine in! Open the curtains and blinds and turn the lights on in any dark rooms. Strategically place lamps or light sources throughout the home to set a cozy mood. Learn how to sell your own home using organic resources such as sunlight.
Here's some practical advice on how to sell a home quickly. Turn on the lights everytime you leave your house for work or errands. You'll never know when a home buyer would like to tour the space. Leave your outdoor lights at night time too.
9. Accept Schedule Flexibility with Home Showings
Are you thinking about what to expect when selling your home? You need to start getting used to schedule changes. A professional real estate agent can help you flow with the home buyer's schedule. Remember, home buyers in Charleston love seeing homes based on their availability.
This often means local home viewing on evenings and weekends. Schedule flexibility is one of the best recommendations on how to sell your home fast. Make your home buyers feel like VIP's by adjusting your time for them. Sell your home quickly by giving them special treatment.
Buyers want to be able to tour a home soon after finding it online. To be able to sell your home fast, you need to accommodate quick home visits. Requiring a 24 hours' notice may turn off a few buyers. Find a real estate agent who will be as flexible.
Be ready to leave quickly as well. Don't hang around when the buyer is ready to move in. Staying put while the new owners are settling in can make for an awkward interaction.
10. Price your Home to Sell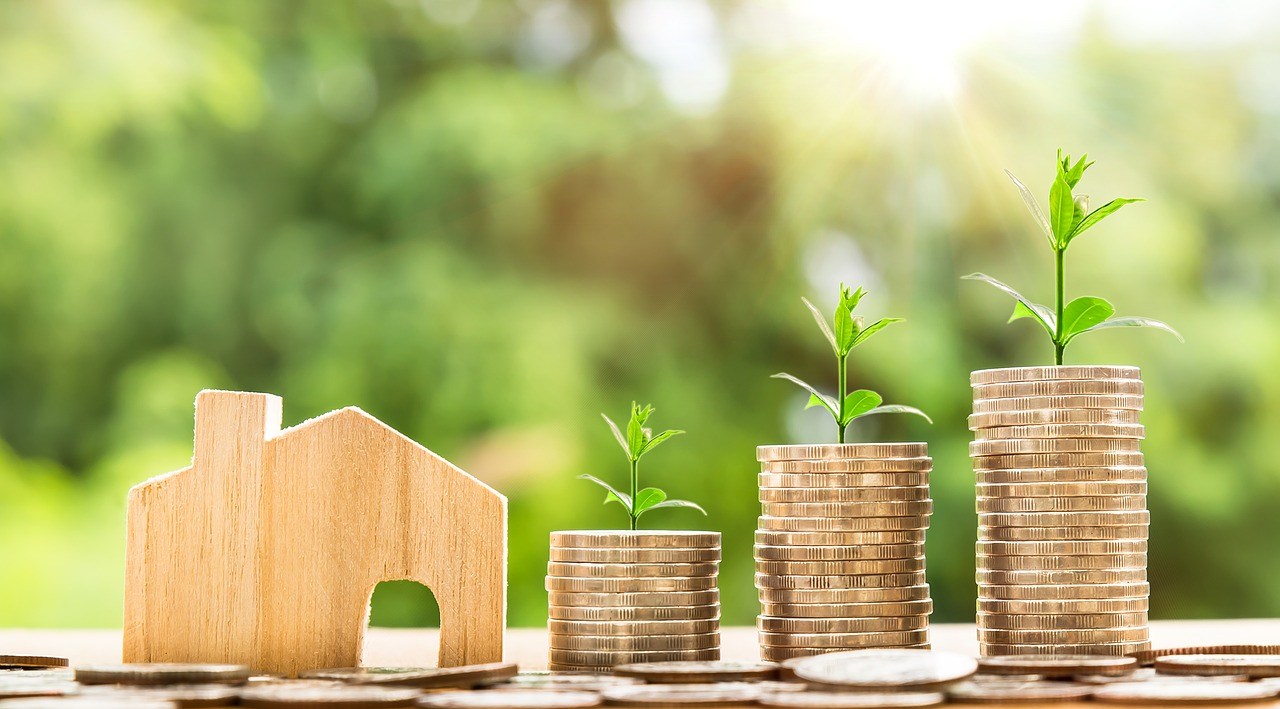 Have you been looking online to know how to price your home to sell fast? You're definitely not alone. It is risky to price your home above market value. Even the most experienced professional real estate agent might struggle closing that.
If you want to know how to sell a home fast, understand the market. No seller wants to leave money on the table. Don't set your home at a high price with the intention of bringing it down later. Buyers and their real estate agents can access information on comparable homes.
They know what most homes are worth even before they set foot on the property. A home that's overpriced in the beginning tends to stay on the market longer. It might still stay on the market even after the price is cut. This is because buyers may suspect something is wrong with the house.
Be honest with yourself about what your market value really is. Property is most valuable the day it hits the market. Its value then drops every day after that. Worst case, buyers might not even bother seeing your property.
It is the consequence of going stale in the market for that long. Potential buyers might start having doubts regarding the quality and the build of the home. Hire a real estate agent who will sell your home fast at the right price. Hiring a real estate agent who initiates a price that's above market value is a disaster waiting to happen.
11. Be Flexible with your Price Point
Oftentimes, people are selling their houses slowly because they're hoping to win a little bit. They have convinced themselves that their house is valued way more than the market. Most folks sell their home quickly because they align their price with the market. Every week, you may decide to drop a few thousand dollars until it actually sells.
Sellers should put themselves on the shoes of a buyer. If your neighbor's house has been on sale for months, would you offer full price? Buyers are less likely to make an offer on a house that's been on the market too long. To sell your home fast, price competitively from the beginning.
Is the time of primary importance? Go online and see where other local sellers are priced. Where are the other homes in your neighborhood with similar features priced? Price your home in such a way that it will sell before your neighbors.
12. Use every Channel you can list your Property with
Yes, we are talking to you who has the For Sale by Owner sign. Do you really think that it's just going to sell that way? You could waste a year trying to play that For Sale by Owner game. And still, not get the best results.
You may have the most awesome property at the right price. However, the market is not responding. How did that happen? It's because you haven't TOLD the market that your property exists. Here's how you do that:
First, make sure that you are on the MLS (Multiple Listing Service). Hire a real estate agent, and get your property listed there.
Once listed, you can now market the home through classifieds. There are still local buyers looking for houses for sale on printed classifieds. Use online classifieds as well. The most popular ones are Realtor.com and Zillow.
Sell your home fast by replying to inquiries in a timely manner. Do your best to respond to each buyer. No response is a response in itself. And it is powerful!
You have uploaded your listing on as many channels as possible to gain marketing mileage. The unending pings may be bothersome. But it's a sign that you're on the right track. An inquisitive potential buyer is better than having no buyer at all.
13. Take Great Pictures
In the world of online home search, image is king. Pictures should be shot using a pro camera. Sell your home fast by highlighting the best angles and rooms of the house. Never upload low-quality, too few or unattractive photos.
14. Give a lot of thought on your Home's For Sale Description
Not everyone is a wordsmith. You can sell your home quickly by convincing buyers, your house is the "it" property. It wouldn't hurt if you put some flare in the description of your home.
Here's an example of a bad description: "Freshly painted home, convenient location, open spacious floor plan with mutual colors that float throughout, the living room offers a fireplace, tall ceilings, wood flooring and the kitchen is nice in design".
Now, let's flip these words and make it more expressive to make your listing more enticing for the buyer. "Walking through the freshly painted front door, you'll notice the open, spacious floor plan with interiors that have been recently refreshed and repainted. Living Room offers a comfortable spot where you can welcome guests."
15. Check if the Buyer is Qualified
A buyer who has listed their home for sale is a good sign. What's an even better sign? A buyer who's already pre-approved for a mortgage! Be ready for buyers who will make a ridiculously lowball offer on your home. Chances are he or she is not a serious contender.
A serious buyer will likely make a legitimate offer. This is an offer that is at least close to the asking price. This shows they are serious about the house and intend to purchase it. Even if it's not the full asking price.
Your real estate agent will be more willing to entertain a legitimate offer. You may work with these buyers towards an agreed upon price. Buyers showing knowledge of the local market is also a good sign.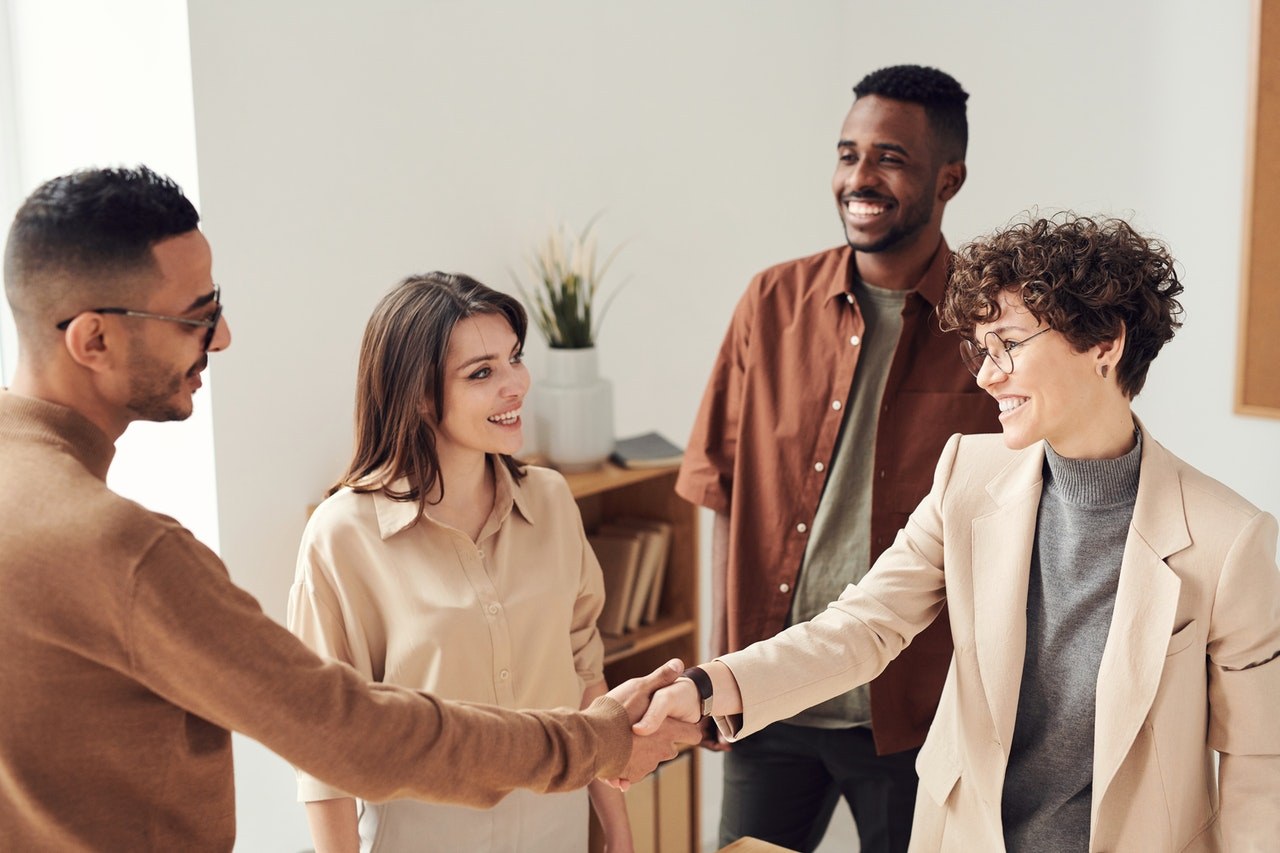 Planning on Selling your Home in the Charleston Area? Matt O'Neill Real Estate is here for you!
Matt O'Neill Real Estate has sold over $1 Billion in Charleston Real Estate.
Our highly effective online and offline marketing system sets us apart from the pack! From home staging to high-end photo shoots to creating top-notch content to market your listing. We're with you in every step of your home-selling adventure!
We have over 10,000 buyers on our database! In addition to your listing agent, you get an entire team working to sell your home! Sell your home fast with the best team backing you up. We're all excited to be performing for you to earn your business.
We're looking forward to meeting you and creating your custom marketing plan. To schedule a free, no-obligation home evaluation, call us today at 843-619-0401. You may also email us at [email protected]. Now, LET'S GET THAT HOME SOLD!