Moving To & Living in Mount Pleasant, SC
Posted by Lauren Nelson on Monday, July 4, 2022 at 1:09 PM
By Lauren Nelson / July 4, 2022
Comment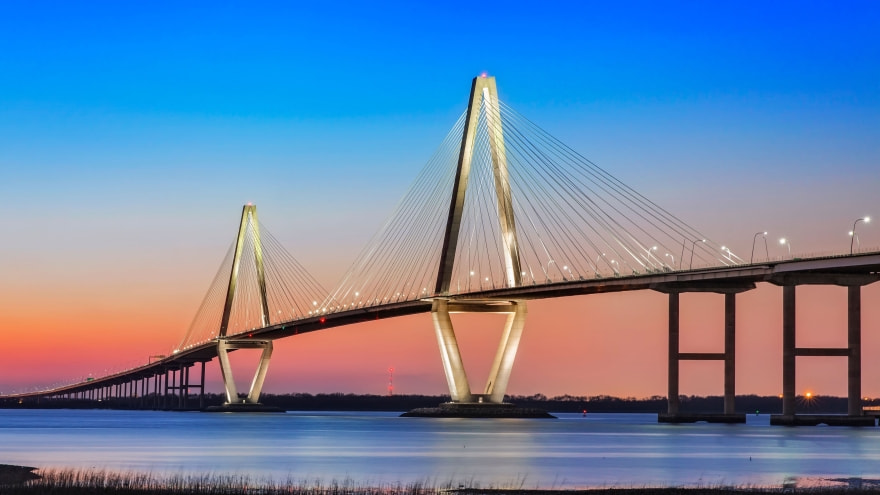 Mount Pleasant, South Carolina is what many would call a safe and desirable place to live. With more than 8 months of warm weather, and views that stretch over both the Wando River and the Atlantic ocean, it's easy to see why so many are looking to make Mount Pleasant their new home. The quality of life is high in this town, as there are many parks, activities, direct access to waterways, close proximity to the beaches, and just an overall laid-back atmosphere. Many residents both new and old can't imagine living life anywhere else. With a population of 89,410 residents, this area has a smaller population than Charleston by over 40,000 people. This means Mount Pleasant is a quiet, safe, and beautiful place to live that is far enough to escape the hustle and bustle of the city, but close enough to access all the amenities there.
Cost of Living in Mount Pleasant, SC
The cost of living in Mount Pleasant is comparable to the rest of the state. Certain things are a tad more expensive here, but the salaries are as well. Plus, we all know that in this day and age, you have to pay for peace of mind and beautiful views.
According to Best Places, the price of groceries in Mount Pleasant is about 2 points higher than in Charleston, which isn't abnormally high due to shipping further away from Charleston. Surprisingly the cost of healthcare is the same as Charleston and 2 points lower than the national average. Public transportation is also less expensive than the national average by about 8 points, which means that many people can afford to take public transit to work and other activities. This shows that the city caters to all its residents, and not just the high-income residents.
The median home cost in Mount Pleasant, SC is around $446,000. In turn, the average household income is around $103,000, meaning that families and households bring in more than enough money to afford the median home price. Utilities in Mount Pleasant are 4 points higher than in Charleston, but that doesn't make as big of a difference as most prospective buyers think. The moderate weather means that utility bills aren't eaten up by excessive use of heat or AC.
Schools In Mount Pleasant, SC
There is a mix of both public and private schools in Mount Pleasant. Some of the private schools are religious-based, and some have altered curriculums and teaching styles to represent the individual child-like Montessori schools.
Here are the top three rated public schools in Mount Pleasant:
James B Edwards Elementary School
Moultrie Middle School
Wando High School
Here are the top three rated private schools in Mount Pleasant:
Coastal Christian Preparatory
Trident Academy
Sundrops Montessori School
Mount Pleasant Job Market
The job market in Mount Pleasant is steadily growing. The economy in this area employs around 45,000 people, which is steadily growing. The median household income is around $103,000 which makes for a very comfortable lifestyle in Mount Pleasant.
The largest industries in Mount Pleasant are tech, scientific, and professional services. Some of the most popular jobs in Mount Pleasant include:
Medical Assistant
Owner/Operator
Sales Manager
Program Specialist
Construction Managers
Computer Support Specialists
Many more!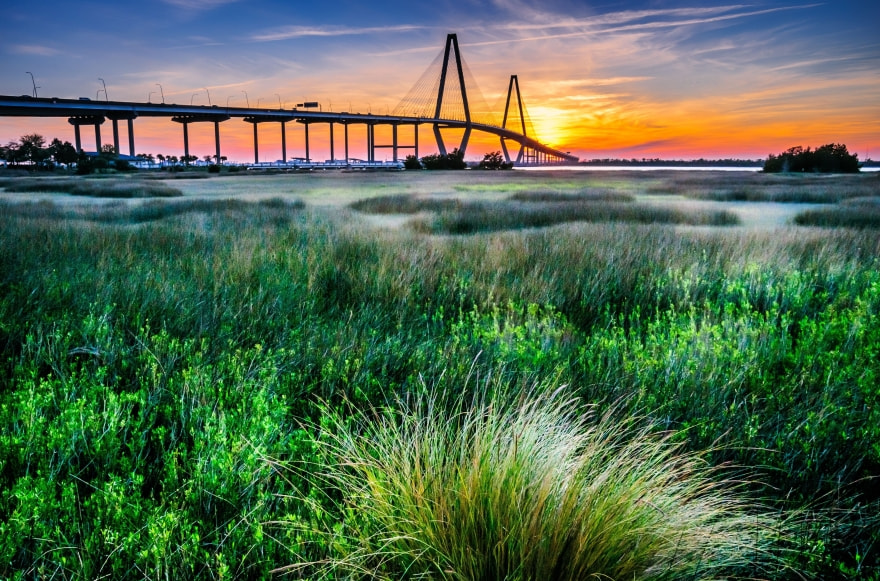 Things To Do In Mount Pleasant, SC
There are a plethora of activities both indoor and outdoor in Mount Pleasant. There is also a myriad of restaurants and shops for residents and tourists to frequent, as the downtown area is quaint, historical, and always lively without being crowded.
Many residents love to visit the Boone Hall Plantation which is still functioning to this day. Their gardens are a showcase of color that flow throughout the property and are one of the main reasons why it is labeled the most photographed plantation in the United States. It was first established in 1681, which means there is a lot of history to be seen and learned about while visiting, including the original slave cabins. They are a stark reminder of our history, and how we as a country continuously try to change for the better.
The Patriots Point Maritime and Naval Museum is also a great place to take the family or go for a date as it too holds so much history. This museum is no brick-and-mortar museum. All the historical artifacts the museum has to offer are located inside the USS Yorktown, which is an aircraft carrier. There are 29 historical aircraft on board as well as a submarine and Vietname Support basecamp located on the surrounding grounds for visitors to view and learn about.
One of the main reasons individuals choose to move to Mount Pleasant is the breathtaking golf courses that flow throughout the area. With 8 golf courses in the surrounding areas, the residents of Mount Pleasant have many options to choose from. Some individuals love to change up the scenery and golf at multiple locations and some are loyal to one course. There are two award-winning golf courses, one of which was built and designed by Arnold Palmer himself and is better known as River Towne Golf Course. Dunes West Golf and River Club is an Arthur Hill-designed course that bolsters beautiful views of the Wando River and surrounding landscape.
After a long day of playing in the sun whether it be at the golf course, the beach, or at one of the historical monuments, there are plenty of restaurants to choose from. From fast food of all kinds to fine dining, there is something to satiate everyone's appetite.
Let Us Help You Find Your Mount Pleasant, SC Home
Mount Pleasant has much to offer its residents and tourists alike. With over 9 months of gorgeous weather a year, close proximity to the most sought-after beaches, and a lower cost of living than Charleston, it's hard to see why anyone would pass up the opportunity to live here.
We know exactly how stressful and hard it can be to start the process of finding a new home. That is why we at Matt O'Neill Real Estate have a team of dedicated and integral realtors to stand by your side. With the real estate market turning in favor of sellers, we know exactly what needs to be done to help our clients find the home they want to spend the rest of their lives in. Let us start searching for the perfect home for you by emailing us or calling us today at (843) 619-0401.
Mount Pleasant Neighborhoods
Mount Pleasant Realtor Review
⭐⭐⭐⭐⭐
Dede Kennedy is the most qualified agent I know! Has an outstanding personality and knows Charleston like no one else because she grew up here. She will give you an experience like none other which will leave you smiling. She is also honest and hard-working. Do yourself a favor and let her find the perfect home for you or as a listing agent. Your interests will be her priority 24/7. - Karen R. on Google