Register now for a free virtual buyer workshop ticket & get up to $10,000 off the cost of your next home purchase!
Posted by Lauren Nelson on Saturday, July 16, 2022 at 8:21 AM
By Lauren Nelson / July 16, 2022
Comment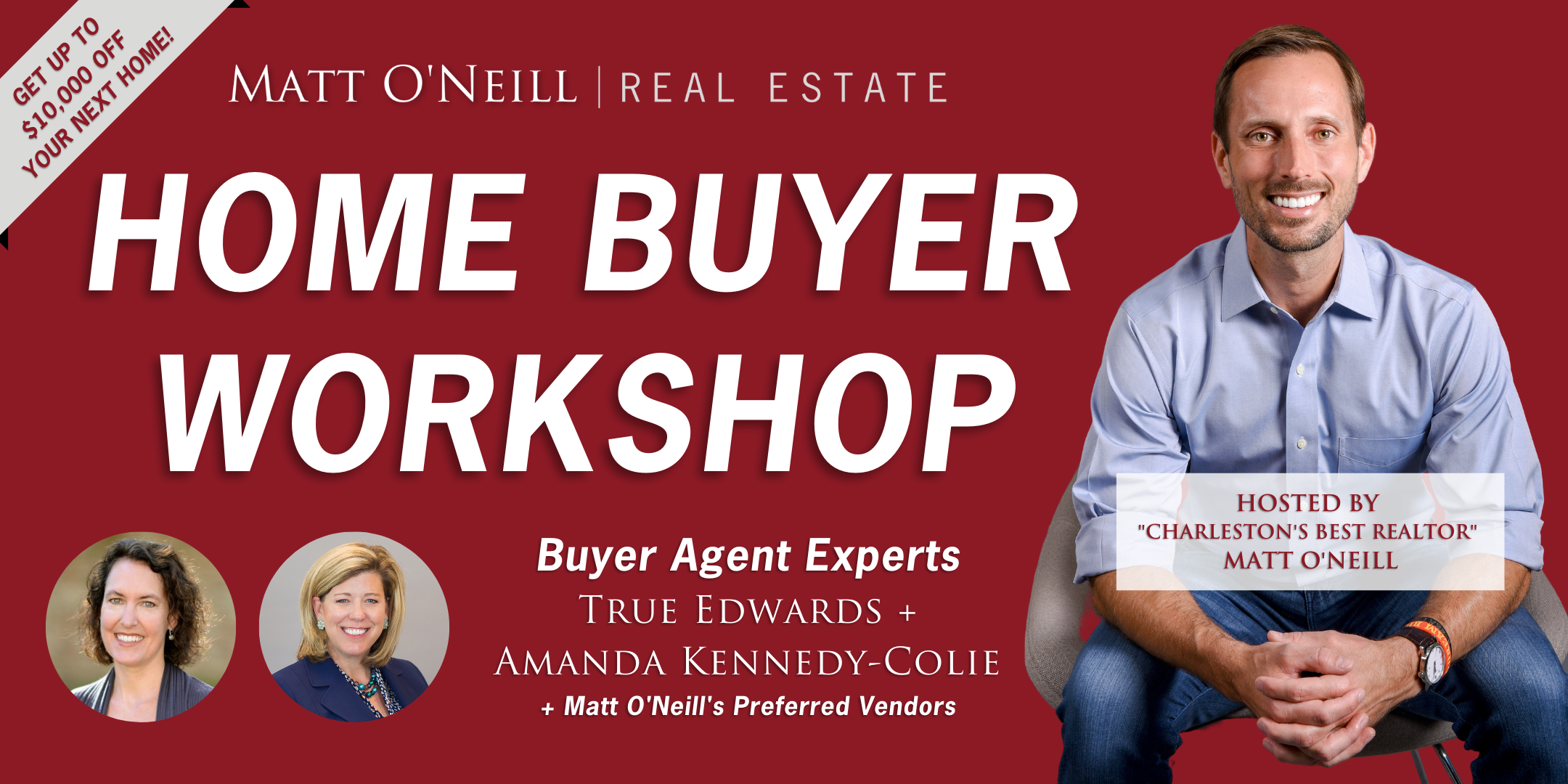 Date and time: Tue, July 26, 2022, 6:00 PM – 7:00 PM EDT
If you've been paying attention to the housing market, you already know that mortgage rates have risen very quickly since the beginning of the year. Home prices are still at an all-time high, and mortgage payments on a whole are simply more expensive. That begs the question from many prospective buyers: Is buying a home in 2022 worth it? The short answer: Yes.
This Fall will most likely be the best time to buy a home in Charleston for the next decade. With rising rates, inventory is up. That means there are more homes to choose from, so you're more likely to find a house you love and get your offer accepted. Homeownership gives you fixed housing costs and ultimately provides the freedom that renting doesn't.
Nevertheless, buying a home can sometimes be overwhelming, so I want to offer you a free ticket to attend a 60-minute online workshop to help you understand all your home-buying options. Just for attending you will also receive the following coupon certificates after the workshop:
- $100 off your home inspection
- $100 off your closing attorney fee
- $100 off your home appraisal
- $100 off your home warranty
- A certificate from Matt O'Neill guaranteeing that all real estate agent commissions will be paid by the seller & free to you as the buyer
Up to a $10,000 Value!
Get a free ticket to my home buyer workshop & receive coupons for up to $10,000 off! You will be able to get all your burning questions answered live by me, my top buyer agent experts, and representatives from all of our preferred vendors.
We'll show you how to pick the right house for your wants and needs, how to get a low mortgage payment, how to submit an offer so it gets accepted, how to time your closing date right so you don't have two mortgage payments at once, and much more! You'll also get pre-qualified for a mortgage when you attend so you know how much house you can afford and what you'll likely pay per month.
This is a great opportunity for buyers looking to enter the market. Register now - You won't want to miss it!
We look forward to seeing you there!