Weather To Fall In Love With in Charleston, South Carolina
Posted by Colin Spann on Tuesday, March 1, 2022 at 7:48 AM
By Colin Spann / March 1, 2022
Comment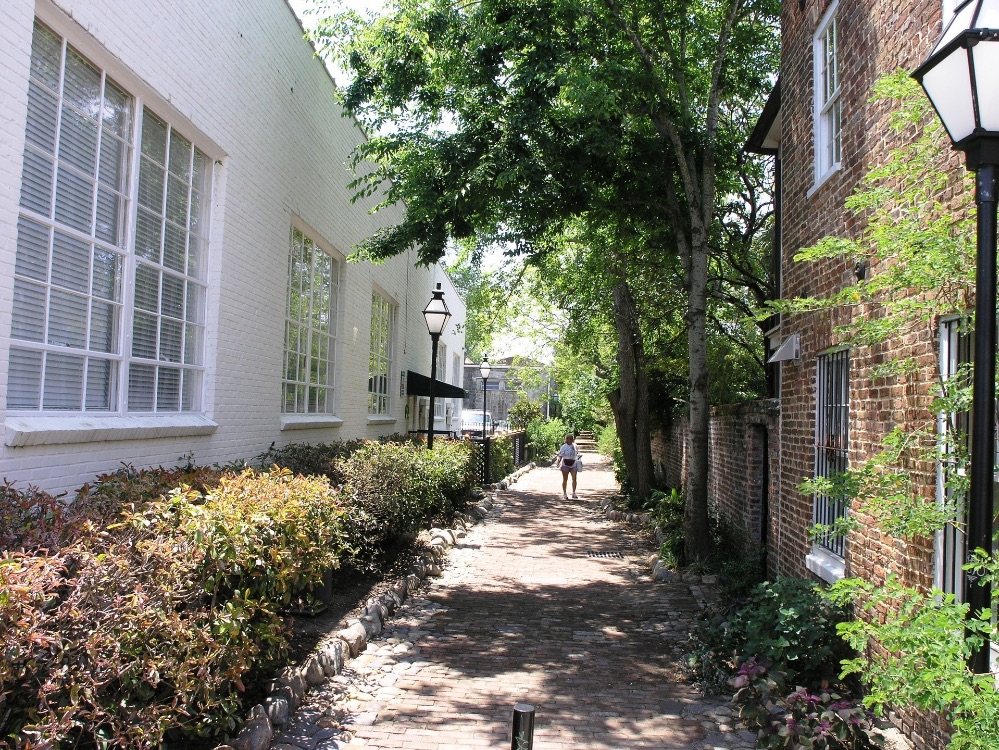 Buy or Sell a Home with Charleston's #1 Team
Have you been wondering which city has the best climate to live in? The answer is right here! It is Charleston, SC, a city that has more than 220 sunny days per year!
Weather in Charleston
The state of South Carolina has a humid, subtropical climate with hot humid summers, mild cool winters, and very clean air. The hottest months have an average of 90°F and the coldest months are between 38°F and 64°F.
In Charleston the hottest month is July with temperatures of 74°F for the average low and 90°F for the average summer day high. Combined with the humidity, this makes for fairly hot summers.
The coldest months are between 42°F and 60°F, which means you will enjoy pretty warm winters with all kinds of outdoor activities. Just throw on an additional layer and do everything you love such as sailing, fishing, biking, beachcombing.
Download Chart for Weather in Charleston, South Carolina
Spring
MARCH
air: 52-65°F, precipitation: 3,30in, water: 57°F
APRIL
air: 59-72°F, precipitation: 2,53in, water: 64-68°F
MAY
air: 67-79°F, precipitation: 2,16in, water: 71-75°F
It is a warm spring with very little rain and nice cool water. Lots of trees and flowers start blooming hence making every outdoor walk captivating. It is a perfect time to visit forests, gardens, mountains and all other kinds of nature sites. In late April - early May, you can start going to the beach and enjoy swimming.
Summer
JUNE
air: 74-85°F, precipitation: 4,65in, water: 79-80°F
JULY
air: 77-88°F, precipitation: 5,40in, water: 82-84°F
AUGUST
air: 76-86°F, precipitation: 6,71in, water: 83-84°F
Summer is pretty hot in Charleston and has the biggest chance for rain. Lots of summer afternoons tend to have thunderstorms. Though it looks amazing, you'd better have an umbrella (and rain boots) with you in case you don't want to get wet. The month with the highest humidity is August. During the whole summer, water is perfect for swimming, sailing, etc.
Fall
SEPTEMBER
air: 72-82°F, precipitation: 5,76in, water: 79-82°F
OCTOBER
air: 63-75°F, precipitation: 3,67in, water: 68-73°F
NOVEMBER
air: 54-67°F, precipitation: 2,19in, water: 63°F
Fall in Charleston usually has clear blue skies and warm bright sunshine. After early September precipitation drastically reduces and days become drier and perfect for long walks. Until early October, ocean lovers can continue to swim. At this time nature becomes colorful one more time.
Winter
DECEMBER
air: 46-60°F, precipitation: 2,60in, water: 54°F
JANUARY
air: 43-57°F, precipitation: 2,94in, water: 50°F
FEBRUARY
air: 46-60°F, precipitation: 2,51in, water: 50°F
Winter is mild with little precipitation. It doesn't usually get very cold. Snow is not a very popular phenomenon here, but sometimes you can observe its beauty too. Mountains cover Charleston from the cold weather inside the country and let you enjoy the nice holiday season with your family.
(air, precipitation data, water data)
Charleston has a lot to offer to you and your family.
Springs and fall are famous for their natural beauty. Many flowers and trees bloom richly every season and please your eye each time you walk by.
Mild winters let you and your family feel perfectly fine and comfortable, without freezing winds and blizzards.
Warm humid summers make you feel peaceful and a little lazy. All year round you can sail, fish, and enjoy all kind of festivals in Charleston, SC.
So tell me, what can be better than this?
Swimming in Charleston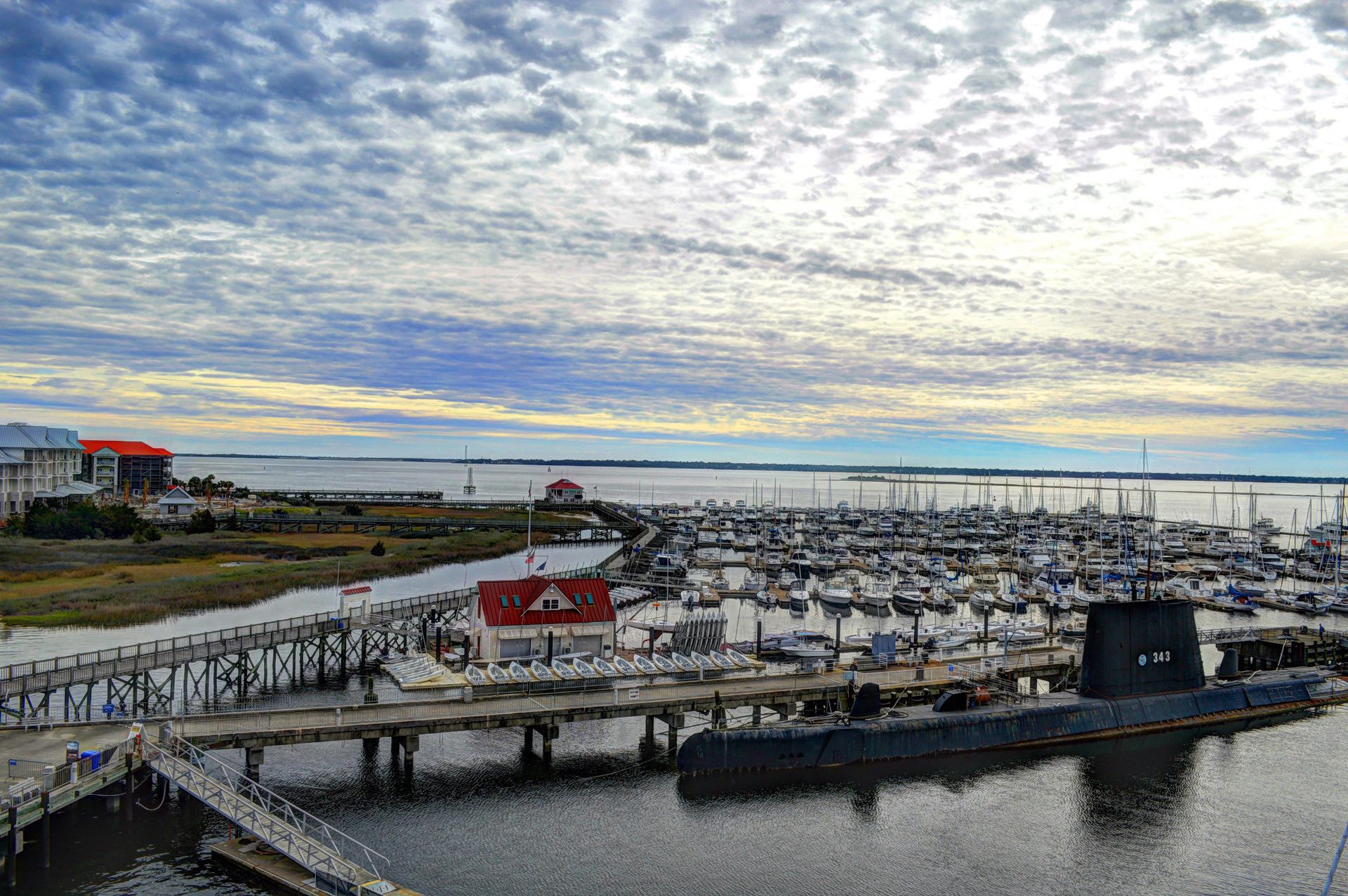 As Charleston is a coastal city, there are lots of nice places to go swimming.
There are 5 distinctive beach towns with dozens of beaches both private and public:
As was mentioned before, you have plenty of time for swimming in the ocean starting from late April - early May (water temperature varies from 68°F to 71°F) and ending in late September - early October (water temperature varies from 79°F to 73°F).
Ocean waters are gentle, have shallow slopes and smooth surfaces.
All year round there are lots of people at the oceanfront to enjoy boating, sailing, surfing, parasailing, canoeing, kayaking, shelling, fishing, sightseeing, snorkeling, and plenty of wildlife viewing.
And once you call Charleston your home you can be one of them!
For the athletically inclined, there are plenty of races and activities such as the Swim Around Charleston Race, the Charleston Marathon, or the famous Cooper Bridge Run.
If you are afraid of the ocean you can enjoy plenty of water parks in and around Charleston
Useful Weather Forecast Websites
While living in Charleston, you would want to follow the daily forecasts to plan a perfect day for you and your family.
We recommend these few websites. They are the best ones! We tell it to you as Charlestonians!
As every coastal city, Charleston has the potential for severe weather, tropical storms, and even Hurricanes. Follow these sources for weather alerts.
Air Quality
There is also something else you DO need to know when moving to this beautiful city, and that is the great air quality.
Everything we can tell you is that - it is just awesome! It is always clean and fresh. No more words are needed.
If you want to know more about it, just check this great governmental resource https://www.airnow.gov/