What Does a Real Estate Agent Do For a Seller?
Posted by Colin Spann on Saturday, February 12, 2022 at 6:32 PM
By Colin Spann / February 12, 2022
Comment
To sell your home fast and for the best price a good real estate agent has a LOT to do!
The internet has made it easy for anyone to sell their home. Online searches regarding what a real estate agent does for a seller may result in confusion. Unreliable sources will lead you on into selling your home yourself. You might even see blogs advising you not to work with a real estate agent.
If you're planning to sell, choosing a good real estate agent is a wise move. Working with a professional real estate agent can greatly benefit Charleston sellers in the long run. Home selling is a very tedious task. It would be great to have someone help you with the draggy bits.
A real estate agent is responsible for ensuring a smooth home selling process. Without these professionals, home selling success can be a very daunting task. Most people want a real estate agent who is trustworthy. They also want someone who can close the deal for the best price for their seller.
This now brings us to the question "What does a real estate agent do for a seller?"
Technology has allowed homeowners to easily access market data and home selling forms. The Internet is closing in on leveling Charleston's real estate game. What does a real estate agent do after all the tech pieces are taken out? It's still a whole lot!
If you hate paperwork and don't have time for buyers, don't even try selling yourself. At the end of the day, home selling transactions still lean heavily on customer interaction and satisfaction. A real estate agent knows what the buyers need. They are also more skilled and experienced in handling objections and negotiations than someone who is listed for sale by the owner.
This list will help sellers understand what does a real estate agent do when selling a house. Cutting out the "middle man" may be a tempting idea. However, selling without professional representation can do you more harm than good. Be a smart home seller by choosing to work with a good real estate agent from Charleston.
What Does a Real Estate Agent Do During Pre-Listing?
Think of this as your planning session. A professional real estate agent will first review certain aspects of your home. He or she will then give advice on steps to take to get top dollar. Let's take a sneak peek into the key aspects of the pre-listing stage.
The pre-listing process has been proven to result in a smoother home selling experience. It is all about being prepared and knowing exactly what to expect. This is the phase where you make the necessary updates to sell your home quickly. Once the pre-listing phase is finished, you're ready to put your house on the market!
1) Determine the Listing Price of Your Home
What does a good real estate agent do? He takes a really close look at the recently sold homes in your neighborhood. The actual sold price will be considered, not the listing price. Comparable Market Analysis (CMA) will be used by the seller agent to establish market value.
Your seller agent will now research and verify property's ownership and deed type. The legal names of the owners should likewise be double-checked. The home's public record information for lot size and dimensions should also be verified. The office of the Charleston County Assessor should be able to provide this information.
2) Point Out the Necessary Improvements on your Home
A professional real agent can determine which parts of your home need to be tweaked. You'd be surprised at how much of an impact a few, simple touch-ups can make. A good real estate agent can provide professional advice regarding improvements that will influence the sale. Improving landscaping and light fixtures are among the first things you can start working on.
3) Help with Decluttering and Staging
You're here to know what a good real estate agent does. He or she is the professional who will help you declutter and stage your home. Decluttering will give the buyers the opportunity to see the home as their own. Put away family knick-knacks and any personal memorabilia on display. With the help of a good real estate agent, you can help the buyers envision your property as their new home.
In some cases, your Charleston home seller can connect you with a professional home stager. This individual will work with your agent in highlighting the best aspects of your home. You need them to make your home more appealing to buyers. A more visually pleasing home has a better chance of getting sold for top price.
4) Professional Photography tailor-made for Home Selling
According to the National Association of Realtors (NAR), 90% of home buyers search online during their home buying process. Mobile technology has connected offline and online home buying. Home hunting in Charleston has increasingly become digital. The only way to stand out in a sea of listings is to use great imagery.
What does a real estate agent do for a seller? He piques the interest of as many buyers as possible by using fabulous shots of your home. Professional photos will highlight your space and provide that ever-important great and lasting first impression. A good real estate agent knows that home buyers are heavily influenced by first impressions.
Real Estate photography is a key element in home selling. After price, photographs are one of the biggest factors considered by buyers when choosing a home. So, what does a good real estate agent do? He or she preps up your home for the big time!
According to the Wall Street Journal, listings with beautiful photos gain "anywhere between $935 and $116,076" compared to those that don't. The combined efforts of your seller agent and a professional photographer will not only drive buyers to your home. It will likely increase their subsequent offer as well.
5) Create Captivating Video Content
Well-made real estate videos tell a story. A good real estate agent won't just showcase the best features of your home. He can make the viewer feel like they're actually touring your home. Better yet, he can make the viewer feel like living in the property.
What does a real estate agent do in terms of creating video content showcasing your home? He will be responsible for making sure the best features of your home are highlighted. You may consider enlisting a professional videographer to help with shooting and editing.
What Does a Real Estate Agent do when Selling a Home during the Listing Phase?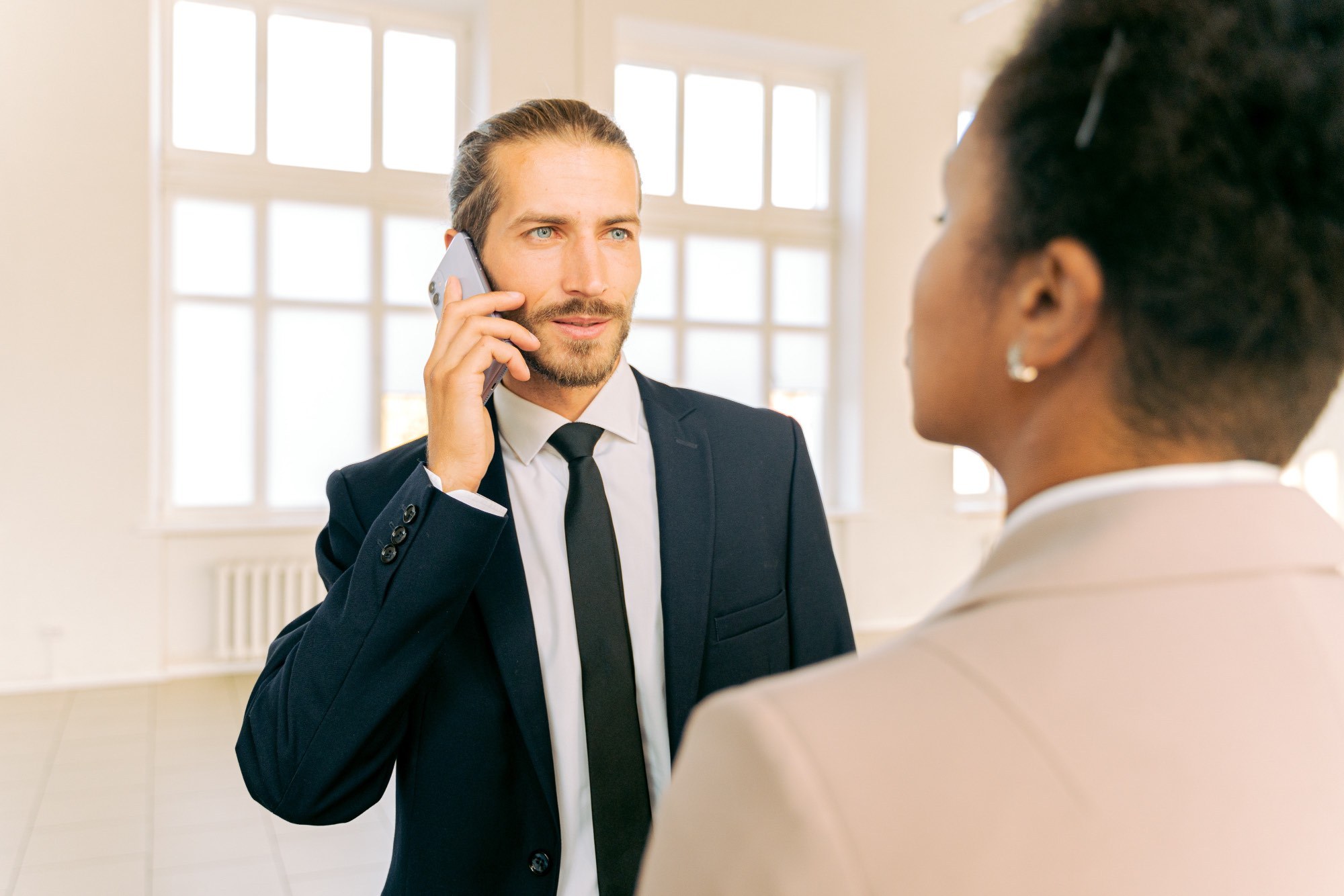 The listing phase does not only include pricing your home correctly. This is where your real estate agent runs another check on every detail. A good real estate agent will inspect the improvements made during pre-listing. If so much as a single problem is missed, the asking price might need to be lowered. Or worse, the seller might even suffer legal consequences.
1) Review of the House's measurements
Your professional real estate agent may counter-check data obtained with the current house plan. The overall square footage and the individual sizes of the rooms may be measured again. Each line on the title will likewise be reviewed. Your seller agent will confirm lot size via the owner's copy of the certified survey if available.
2) Assist home sellers with completion and submission of Homeowner Warranty applications.
A home warranty is a residential service contract that covers the cost of maintaining household systems. The contract may also cover appliances for a set period. A home warranty is different from homeowners' insurance.
3) Verify Current Loan Information
What does a real estate agent do in terms of the seller's current loans?
Obtain current mortgage loan(s) information. This includes the names of companies who granted the loans and account numbers.
Verify current loan information with the lender.
Check assumable loan(s) and any special requirements.
Discuss possible home buyer financing alternatives and options with the seller.
Review current appraisal if available.
4) Verify if the property has rental units involved.
What does a real estate agent do for a seller with a rental property? Here's a practical step by step checklist:
Verify all rents and deposits.
Inform tenants of listing and discuss how showings of the property will be handled.
Arrange for yard sign installation.
Assist seller with completion of Seller's Disclosure form.
5) Entering Property on the MLS Database
What does a real estate agent do when selling a home to be listed on MLS (Multiple Listing Service)?
The real estate agent will prepare the MLS Profile Sheet. He will be responsible for the accuracy of listing data. The data from the MLS Profile Sheet will now be entered into MLS. After proofreading, the seller agent will be providing the homeowner with signed copies of the listing agreement.
The placement of the property in the map will also be double-checked. If the owner so pleases, additional photos may be uploaded. Local Charleston MLS allows a maximum of 36 pictures. The photos should not be more than 10MB each.
What Does a Real Estate Agent do during the Marketing Phase?
To sell homes as quickly as possible, effective multi-channel marketing needs to be implemented. Well-executed marketing can bring higher prices in a seller's market. It can also mean the difference between "sold" or "expired" in a buyer's market. Good marketing will make the phone ring, and if buyers don't call- you won't sell.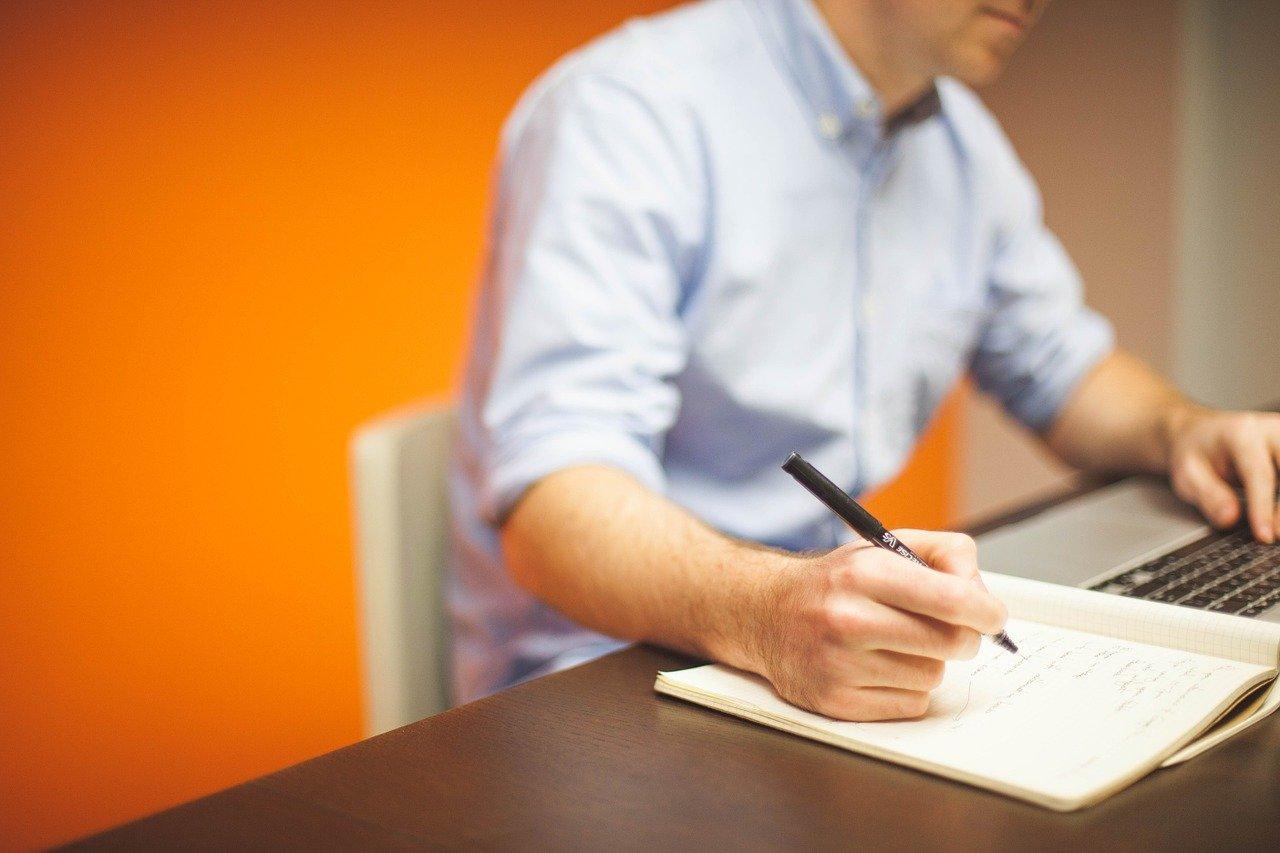 Marketing the Listing
What does a real estate agent do when selling a house? Is it possible for the homeowner to just market the house himself? The marketing piece of home selling is something a professional real estate agent has been trained to do.
Agents sell homes quickly because of marketing. Could you do this yourself? Sure. If you have the time and if you're a "people person." Simply listing your home for sale and waiting for a buyer is not enough. Here's a list of what a professional real estate agent does when marketing your listing.
Have your listing published on printed classifieds.
Uploading your listing on the real estate agent's website.
Make a post on social media promoting your home.
Running Facebook and Instagram ads targeting Charleston home buyers.
Coordinate showings with buyers. Return all calls–weekends included.
A good real estate agent will also print flyers for distribution to agent mailboxes.
What does a real estate agent do for a seller when marketing the listing online?
For a professional real agent, digital marketing is the forefront of his marketing efforts. Work with a home seller who has updated online marketing skills. According to the Digital Marketing Institute, 84% of real estate agents use social media platforms. Here are the areas where your tech-savvy seller agent can shine.
Send email blasts to a warm buyers list who are residents of Charleston.
Pay-per-click advertising (PPC).
Create meaningful blog content.
Host virtual tours on top of publishing professional shots of the home.
Create a social media marketing strategy. This includes uploading the listing on various social media pages.
What does a real estate agent do after the offer is made to sell a house?
A good real estate agent will evaluate all the offers. A "net sheet" will be prepared on each for the owner to compare. The seller agent will explain the merits and weakness of each offer to the homeowner. The buyers' agents will be contacted to review qualifications and discuss offers. Sellers' disclosure will be faxed or delivered to the buyers' agent upon request.
Be prepared for multiple offers if your home is priced right. Don't ignore any offers, even if it seems too low. Your real estate agent will make a counteroffer that's contingent on you buying a home. Make a full-price counter offer if the price is competitive and is backed up by comparable sales.
What does a real estate agent do during the buyers loan application process?
The seller agent will first confirm if the buyer is pre-qualified. This can be done by getting in touch with a loan officer. A pre-qualification letter on the buyers' status from the loan officer will then be obtained. Your professional real estate agent will negotiate all offers on the seller's behalf - setting the time limit for loan approval and closing date.
What does a real estate agent do for a seller when an offer-to-purchase contract is accepted?
Your real estate agent will promptly deposit the buyer's money into an escrow account. He will also disseminate "Under-Contract Showing Restrictions" upon the seller's request. The MLS status will be changed to "Sale Pending" and the buyer's credit report results will be reviewed. The loan officer will provide credit report information to the seller if the property is to be seller-financed.
What does a Real Estate Agent do for you when Tracking the Loan Process?
Your real estate agent will confirm return of verifications of deposit and buyer's employment. An underwriter will take part in the loan processing. The seller's agent will add the lender and other vendors to the transaction management program. This way, both buyer and seller can track the progress of the sale. The seller's agent will contact the lender weekly to ensure loan processing is on track.
What does a Real Estate Agent do for sellers during Home Inspection?
During the home inspection, your real estate agent will review the home inspector's report. He or she will now coordinate buyers' professional home inspection with the homeowner. The seller's compliance with the inspection requirements needs to be ensured. Your Charleston agent should assist you with negotiating with trustworthy contractors for required repairs.
What does a Real Estate Agent do for Sellers during the Appraisal?
The real estate agent schedules the appraisal. He provides comparable sales used in market pricing to the appraiser. The seller agent also takes the lead in following up on appraisal. He will also assist the homeowner in questioning the appraisal report if it seems too low.
What does a Real Estate Agent do when the Sale is Nearing its Close?
The closing process can be very complex and confusing at times. There may be errors made by either the lender or the escrow officer. A good real estate agent helps prevent these potential mistakes. If not rectified, it may incur unnecessary expense on the homeowner's part.
Other than correcting errors, an agent is needed for closing representation and for final walk-through. Agents who attend the actual signing can sit face to face with the escrow officer. In that situation, the agent can then help ensure that any issues are resolved quickly and correctly. It is important that any misleading scenarios are handled as soon as possible.
What does a Real Estate Agent do for you during the Final Walk-Through?
Your real estate agent will be your ally in ensuring that no damage has occurred since the initial contract was signed. Items found during the inspection can be reviewed at this time to check if all has been remedied. A walk-through prior to the final signing helps eliminate any closing date or after-closing surprises.
What does a Real Estate Agent do on the Closing Date?
The satisfaction of the terms would be the most important part in this phase. During the closing, the real estate agent needs to make sure that all terms and conditions have been met before the ownership is transferred. Contractual agreements, such as the purchase of a home warranty by one of the parties could be last-minute details that need attention. The agent makes sure all contract paperwork is supplied to escrow to complete the transaction.
What Paperwork does a Real Estate Agent do?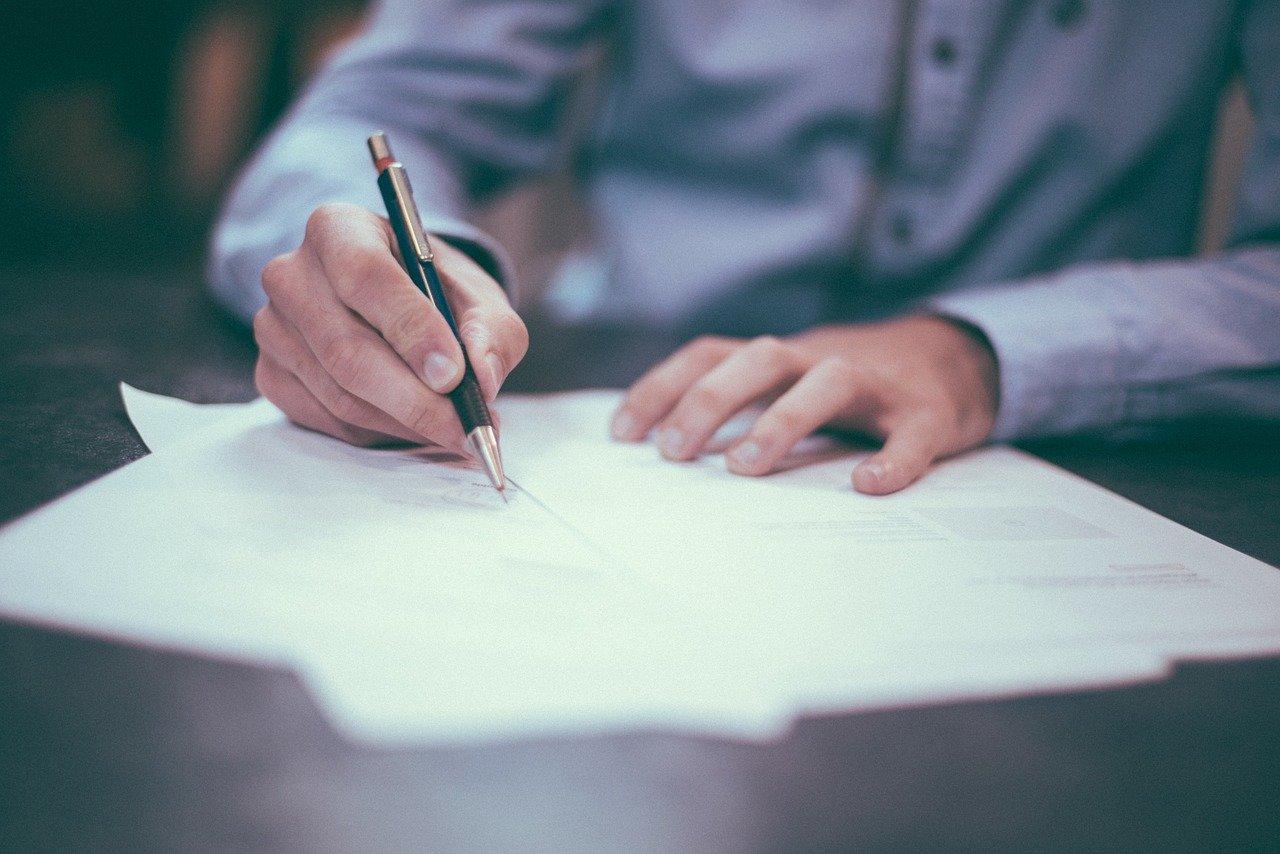 1) HUD-1 Settlement Sheet
This document lists all the expenses or credits for both the buyer and the seller. Items such as prepaid interest, down payment and taxes are itemized for clarity. A good real estate agent will double-check figures with you. There may be mistakes made by the lender or the escrow agent.
2) Certificate of Title
This is a statement swearing that you have the right to sell the house in Charleston.
3) The Deed
This document is for transferring the title. The ownership is transferred to the buyer when the signed deed is recorded at the county courthouse in Charleston.
4) Bill of Sale
This document itemizes personal property, the owner agrees to sell the buyer, upon transfer of ownership. Your real estate agent will verify that everything is listed correctly with the right price.
5) Statement of Closing Costs
A signed closing costs document means the seller has been informed of the closing costs.
6) Loan Payoff
Shows the loan payoff amounts to be paid during closing.
What does Matt O'Neill Real Estate do for home sellers in Charleston?
Matt O'Neill Real Estate has sold over $1 billion in Charleston Real Estate. Home selling may pose as a challenge for some, but our passion to give you our highest level of service constantly gives us amazing results! Yes, we have cracked the code behind effective marketing and selling in luxury price points!
Matt O'Neill Real Estate markets EVERYWHERE. Prior to listing your home, we hire the best photographer in Charleston to take the best shots of your home. Great photos mean greater chances of selling your home for the max price. We spend over $1 Million annually on advertising on all media platforms so everyone will know you are selling!
Online home searchers will see your home first when they open Zillow, Trulia or Realtor.com. As a featured listing, your home will be seen first: on top of all other homes for sale in Charleston.
This top-notch marketing strategy makes it possible to sell your home for the best price. Most agents don't have much trouble succeeding in lower price ranges. But it's a much bigger feat to be able to sell the way Matt O'Neill does in luxury price points. Matt O'Neill's marketing system is so good that it's been proven to sell homes for up to 18% more money.
We're excited to get to know you and your home better! Call us now at 843-619-0401 or check us out. Let's get that home sold!