What is an Exclusive Contract with a Real Estate Agent
Posted by Colin Spann on Friday, February 18, 2022 at 1:13 PM
By Colin Spann / February 18, 2022
Comment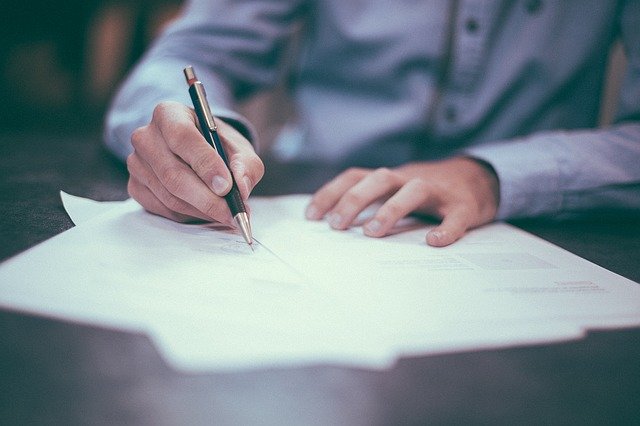 Image by Free-Photos from Pixabay
Exclusive contract with a real estate agent explained in detail
An exclusive contract with a real estate agent applies to both sellers and buyers. Is your real estate agent asking you to sign an exclusive listing agreement or buyer-broker contract? What is an exclusive contract with a real estate agent? Find out what these contracts mean and how it can be massively beneficial for you either as a seller or a buyer.
Basically, this is an agreement between the agent and the client (either buyer or seller). It is more than an itemized list of how's and what if's of your real estate agent's commission.
With an exclusive contract with a real estate agent you can be assured that he or she will be 100% committed to working for your interest. It will also show your real estate agent that you are serious with your decision to sell or buy. Buyers or sellers should never think of the contract as an instrument to keep them stuck with an agent.
This kind of agreement protects the work your real estate agent will put in to carry off your interest. At the same time you are assured that you have a professional agent looking out for you from day 1 until the deal is sealed. Whether you have never bought or sold a home before, or have done such activity in the past, signing an exclusive contract with a real estate agent would be a prudent thing to do.
The agents from Matt O'Neill Real Estate are proud to have an untarnished record when it comes to being reliable and upright in this industry. We are committed to keep your best interest in mind and consistently act on it. When you sign an agreement with our real estate agent to be your buyer or seller agent, you can be assured that we will be:
Dealing honestly and fairly
Loyal
Observing confidentiality at all times
Observing full disclosure
Accounting for all funds
Diligent in all transactions
Presenting all offers and counteroffers in a timely manner
Disclosing all known facts that materially affect the value of the residential real property and are not readily observable.
Are you thinking of buying or selling? Contact us now and start working with Charleston, South Carolina's most dependable and trustworthy real estate team.
What is Stipulated in an Exclusive Contract with Real Estate Agent for Sellers
An important piece in the contract is the stipulation of the agent's commission. An exclusive contract with a real estate agent specifies the conditions for the payment of the broker or agent fee and the duration of the collaboration. It also clarifies what happens next in the event the following scenarios happen:
The homeowner gets to sell the property
The homeowner gets to find a client by his or her own
The homeowner decides to use the services of another real estate agent
To be more specific, the exclusive contract with a real estate agent has two types: the exclusive listing agreement and the exclusive right-to-sell agreement.
The exclusive listing agreement allows the homeowner to have the freedom to sell as he wishes, without any restrictions. If he sells using his own network of friends, or his marketing efforts, or with another agent or agency, he or she has no obligation to pay the agent commission.
In the second type of exclusive contract with a real estate agent, the agent payment is guaranteed for the period covered by the contract. The real estate agent gets paid whatever happens.
According to the National Association of Realtors, an exclusive right-to-sell listing agreement is a contract between the listing agent and the owner of the home, wherein the seller agrees to compensate the agent's efforts regardless of who ultimately brings in a buyer. In simpler terms, the homeowner is agreeing to work exclusively with one real estate agent for the purpose of selling his home within a specific period of time.
Having an exclusive contract with a real estate agent under a right-to-sell listing agreement will make you fully dependent on your agent to sell the home. The agent agrees to market the property and perform various other functions involved in the completion of the sale. Even if the homeowner is responsible for selling the property separately—let's say by running Facebook ads on its post—the agent is still owed the commission.
When you work with a top-performing agent from Matt O'Neill Real Estate, you'll have the added advantage of working with our extensive network of highly efficient home inspectors, lenders, service providers, and anyone else who will have a hand on the journey to the closing table.
Reasons why Exclusive Listing Contract is Best for Property Sellers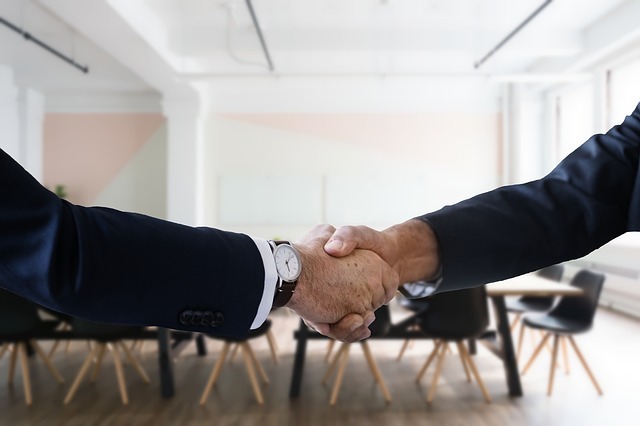 Signing an exclusive contract with a real estate agent means you grant him or her the right to sell your property. On the surface, an open listing may seem like a better and cheaper option. You can do your own marketing and advertising. If you sell your home, you don't have to pay a commission to a real estate agent.
While paying a lower commission might sound tempting, there are advantages to an exclusive listing. You will have to pay a commission once you get in this kind of agreement. Advertising and other fees will also be higher, but an exclusive listing gives you advantages you might not think about:
Maximum Exposure of the Property for Sale to the Right Buyers

This gives the real estate agent control over the marketing methodologies to be implemented which leads to a much faster close.

High-Quality Offers

With an Exclusive Listing, your real estate agent spends more time choosing the best prospects. This can result to your agent getting you the best offer the first time.
In addition, an exclusive contract with a real estate agent will eliminate much of the long negotiation process. This draining series of accepting many offers, counter-offers and counter-counter-offers and so on – only to end with no sale. An exclusive contract enables the real estate agent to take the time to structure truly worthwhile offers.

Simplified Negotiation - lesser chance of "haggling"

When the property owner enters into an exclusive contract with a real estate agent, the listing agent now represents the property owner. Buyers respect that kind of confidence the owner has bestowed upon the agent. Ultimately, it is the homeowner/seller who will benefit from this trust which may manifest in a simplified negotiation with no or less haggling.
When you're selling, nothing beats the feeling of having a reliable partner work with you and for you all throughout the entire selling process. Your agent may suggest renovations that will increase the value of your property well beyond the cost of the renovations. They will also implement an advertising and marketing strategy for you to attract higher offers. In short, when you give a real estate agent an exclusive listing, you have a professional working on your behalf.
In an open listing agreement, real estate agents may compete against each other instead of acting on your behalf. They may entertain any offer that comes along and try to convince you to hastily accept it. Your property may not be their top priority. Their exclusive properties usually come first.
Exclusive Contract with a Real Estate Agent for Buyers
Buyer's agreement is different. This kind of exclusive contract with a real estate agent rules out the buyer from paying any commission. If an agent is exclusively representing the buyer, that agent is entitled to his/her share of the commission paid by the seller.
Most listing agents will insist or push for an exclusive contract. This is completely understandable. Nobody would want to spend time and effort marketing a property for no commission to be paid. No buyer's agent would want to waste their time looking for and showing properties to a client, only to receive no compensation for the effort. It can be noted that the buyer's contracts are negotiable and proponents to the agreement can carve out exceptions.
Let's say you have a friend who may be interested in buying your property. You can create an exclusion for your friend in the contract—so that you can sell your property without having to pay commission to your agent. In this case nothing is owed. You may opt to have the paperwork done by a lawyer. You also have the option to agree to pay the agent to do the pre and post sale paperwork.
What is an exclusive buyer-broker contract?
Contracts are typically bilateral agreements. When a purchase offer is being signed, you are signing over a stated amount of money and the seller will hand over the deed afterwards.
Exclusive buyer-broker contracts follow the same concept. The broker takes the wheel from locating and identifying properties for the buyer to consider, to reviewing the paperwork. He or she also takes the lead in preparing purchase offers and answering inquiries. The buyer is expected to cooperate with the broker. The buyer also needs to take a look at homes presented, and to go through the materials which will lead to the purchase of the property.
Why Sign an Exclusive Contract with a Real Estate Agent for Buyers?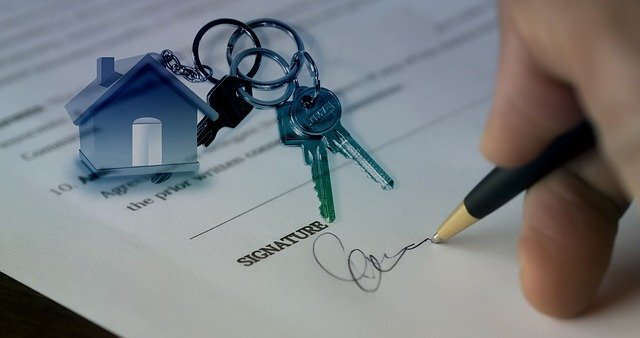 When you have an exclusive contract with a real estate agent, your agent will more likely watch for new listings more closely for you. You will also have a better chance to find out about new listings sooner. Exclusive agents are expected to put in more time in explaining the purchase process to buyers, and establish a close working relationship with them.
Searching and choosing properties to be visited will be more systematic and at times faster because the exclusive agent thoroughly understands the buyers' needs and wants. The exclusive agent relationship is more comfortable for the buyers because they don't worry about the agent being self-serving or putting them under pressure. The agent acts as more of a guide rather than as a salesperson who is hustling to reach a quota.
A buyer's exclusive contract with a real estate agent outlines the rights and responsibilities of both parties for their best interests. If the agent isn't serving the buyer, the buyer may dismiss the agent and break the contract.
FAQs About Exclusive Contracts with Real Estate Agents
Can you work with other agents while you're currently on an exclusive contract?
If you've signed an exclusive contract with an agent, you are prohibited to work with another agent until the contract expires or is completed. You can work with another agent only after the contract expires. If you've signed an exclusive buyer's agent agreement for a specific type of property (let's say a single-family home), you can work with another agent to look for a multi-family home, for example.
How do you define "exclusive contract"?
The purpose of this contract is to ensure that the buyer can't look for homes on other sources (such as Zillow or Craigslist) and work directly with the listing agent or another buyer's agent, removing their agent from the transaction. A buyer's agent often spends weeks up to months working with a client, helping them through the buying process. An exclusive contract protects the work that these professionals put in.
Can I cancel an exclusive contract with a real estate agent?
The terms and conditions section of the contract would be a good place to start if you're considering canceling the agreement/contract. Termination details should be specifically enumerated and may require payment or commission. If you list your home or buy a new one without a written cancellation from your previous arrangement, you may owe your real estate agent fees or commission. Make sure you have a conversation and end the arrangement amicably.
Should I sign this kind of agreement everytime I transact with a real estate agent?
There may be times that a buyer's agent won't even ask you to sign an agent agreement. However, if your agent does, it's not necessarily a bad thing. While many agents request a 90-day commitment, you can always ask for a shorter term of. It may be 30 days or even fewer. You can also specify a specific area, price range, or type of home. Exemptions should likewise be specified just in case you change your mind and want to work with another real estate agent. You can also place a guarantee request in the contract, allowing you to be released without penalty or extra charges. This is an added security feature on the contract which is beneficial to the client just in case it's not a good match.
Get in touch with the best agents in the Charleston area.