Why Sell Your Home with Us
---
Are you interested in selling your home?
At Matt O'Neill Real Estate, we have the resources that you need to sell your home fast.
We have a complete marketing system, decades of collective experience, and the numbers to show that our team sells more homes faster. We provide full services to our customers, including staging, photoshoots, and tours. If you need to sell your home quickly, the best thing to do is to rely upon professionals. We can sell your home fast. And if you think you want to sell your own home, we can tell you more about the benefits we can provide.
Matt O'Neill has sold over $1.2 Billion
in Charleston Real Estate
Our Homes Sell 10% Faster on Average
Average Team Days on Market
Matt O'Neill Days on Market
Our Team Sells 640% More than Average Teams
Average team annual sales
Matt O'Neill annual sales
Local Markets in 2020
Matt O'Neill in 2020
Cancel Anytime
No Risk. No Fees.
If you are not completely satisfied with our customer service or marketing efforts, you can cancel the listing and pay nothing. No fees, no penalties, no risk to you.
Matt O'Neill's Marketing System
---
Custom Marketing for Each Home
Each home is unique, and we create a custom marketing plan for your unique home. We start with your goals and what makes your home special. Then we plan a marketing system to identify and target-market to your home's highest-paying buyer.
HGTV Home Staging Consultation
Not every home needs staging, but for our clients who want it, we pay Charleston's top home staging professional to give you a HGTV staging consultation to sell for max value.
Best Aspect High End Photo Shoot
We hire the best high end photographers in Charleston to highlight your home's best aspects to sell your home for max value.
We Spend Money to Market Your Home
We spend $2 Million annually to market our listings to sell fast and for top dollar. We spend 137X more to market your home than the average agent will spend to market your home according to the National Association of Realtors.


We advertise on:
News 2 TV
Fox 24 News TV
ESPN Radio
Am 1250 News Radio
94.3 News Radio
Featured home on Zillow.com
Featured home on Trulia.com
Featured home on Realtor.com
Google AdWords
Facebook Advertising
YouTube Pre-roll Video
Promoted to our Database of 10,000 buyers
We Respond within 5 Minutes
The average agent will call your potential buyer back in 18 hours (according to a NAR study). We respond within 5 minutes. How? When a buyer calls about your home, it rings 7 cell phones at the same time. One of our experienced agents will answer your potential buyer immediately, which increases your chances of selling by 10,000 Times.
We Follow-up with Your Buyer 8 Times
According to MIT, the average agent will call your buyer back 1 time. But the best chance of you making the home sale is to have an agent call 8 times to that buyer before giving up. People are busy! Our call system makes follow-up automatic and gives you the highest chance of selling your home.
We have 10,000 Buyers in our Database
We market your home to our own database of 10,000+ buyers. The results? We sell your home to our own buyer 20% of the time... unlike most agents who just list your home on the MLS and wait for other agents to find a buyer.
You Get the #1 TEAM in Charleston
In addition to your listing agent, you get an entire team working to sell your home!
2 Closing Coordinators
2 Marketing Coordinators
2 Technology Pros
4 Inside Sales Agents (calling buyers)
Over 50 Agents looking for buyers for your home
Zero Risk for You
You can cancel any of our contracts at any time. There is zero risk for you. We must perform every single day to earn your business.
Let's Sell Your Home
We are looking forward to meeting you and creating your custom marketing plan. To schedule a free, no-obligation home evaluation, call us today at (843) 619-0401 or email us today at [email protected]
We found buyers for over 3,000 Charleston home sellers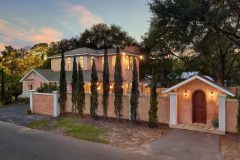 3 bd | 3.5 ba | 3,000 sq ft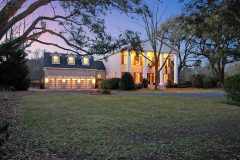 5 bd | 6.5 ba | 4,986 sq ft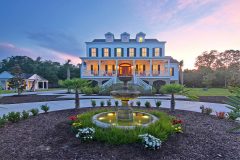 7 bd | 7.5 ba | 7,119 sq ft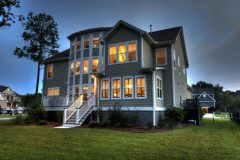 5 bd | 5 ba | 4,788 sq ft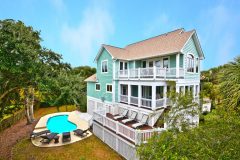 4 bd | 4 ba | 3,110 sq ft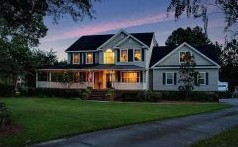 5 bd | 3 ba | 4,571 sq ft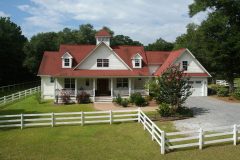 5 bd | 4 ba | 3,400 sq ft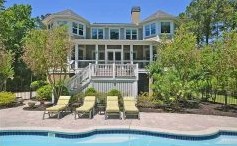 5 bd | 3.5 ba | 4,750 sq ft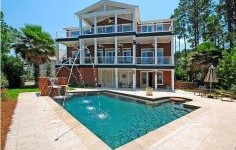 5 bd | 8 ba | 7,581 sq ft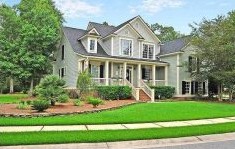 3 bd | 3 ba | 3,192 sq ft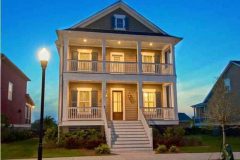 3 bd | 3.5 ba | 2,781 sq ft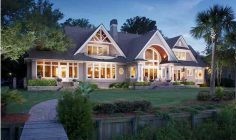 4 bd | 5 ba | 5,688 sq ft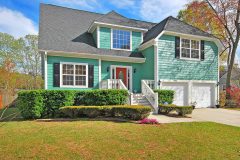 4 bd | 2.5 ba | 2,450 sq ft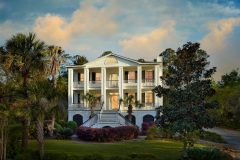 3 bd | 2.5 ba | 2,700 sq ft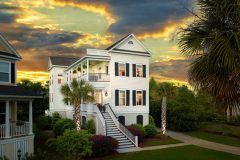 3 bd | 3.5 ba | 3,112 sq ft
Home Selling Process
---
What is the home selling process? Here are the most important steps in selling a home
Contact us. We'll tell you how to sell your home quickly, including the right price point and any ideal updates.
Let us handle everything.
We handle the prep work, photos, and showings, so you don't need to manage anything.
Get a guaranteed offer. We will get you a guaranteed offer with a flexible closing date for your property, using our wide array of buyers.
Receive cash in hand. Get an offer directly from Matt O'Neill within 24 hours with our guaranteed offer program and have the cash in hand to move confidently to your next venture.
Everyday people who work with the Matt O'Neill team point to the proactive efforts made on their behalf. The team of top real estate agents put innovative marketing strategies to work. A combination of close communication with sellers and high-quality marketing tools such as 360-degree video walk-throughs positioned across wide-reaching platforms connect with buyers who are ready to make top offers today. Along with superior online marketing, community members rave about the seamless process. One of the notable compliments is that this home-selling team of top realtors handle emerging challenges so that sellers enjoy a stress-free experience.
FAQ
---
Need more information about selling your home? Check out these frequently asked questions.
At Matt O'Neill Real Estate, our properties sell 10 percent faster, and our annual sales are 640% more than average. We get results, and we share those results with our customers.
You can receive a guaranteed offer directly from Matt O'Neill within 24 hours with our guaranteed offer program.
We can help you determine whether your home needs modifications or repairs. We help you with your listing and photos and can forward you to the right contractors for your needs.
We can get you a cash offer on your home within 24 hours. And in today's market, we are typically selling homes within a few weeks.
We work throughout the Charleston area, including Berkeley, Dorchester, and other surrounding regions.
We don't ask you to pay anything upfront. Rather, our fees are taken out of the purchase price of your home — and will be discussed in-depth throughout the process.
We've sold over $1 Billion in Charleston area real estate and we have helped over 2,500 charleston families with their home sales.